---
By Ahmad Rafat
---
The Islamic Republic's influence in Iraq, Lebanon, Yemen, Syria, and even the Gaza Strip has significantly diminished over the last year. The so-called 'Resistance Front' is crumbling.
There are two reasons for this. One is the assassination of Lieutenant General Ghasem Soleimani — former commander of the Islamic Revolution Guards Corps' Qods Force (IRGC-QF) — in a U.S. drone attack in January. The other is the punishing economic crisis that Iran is currently experiencing.
Since 2003 and the toppling of Iraqi dictator Saddam Hussein, Iraq has been a major sphere of Iranian influence. Yet according to an opinion poll by the Iraqi market research company IIASS (Al Mustakella for Research), Iran's popularity with the Iraqi people is now at its lowest. Only 15 percent of Iraqis support the Islamic Republic — down from 40 percent in 2018.
Iran's loss of Iraqi support even extends to the Shia population.
Asa'ib Ahl al-Haq (AAH), a Shia militia group with close links to Tehran, recently announced that it planned to close all of its offices in southern Iraq. At least three groups within the Popular Mobilization Forces (PMF) have left the organization and joined the Iraqi military and police in recent months.
The PMF — also known as the People's Mobilization Committee (PMC) and the Popular Mobilization Units (PMU) — is an Iraqi state-sponsored umbrella organization comprising some 40 militias that are mostly Shia Muslim groups, but also including Sunni Muslim, Christian, and Yazidi groups.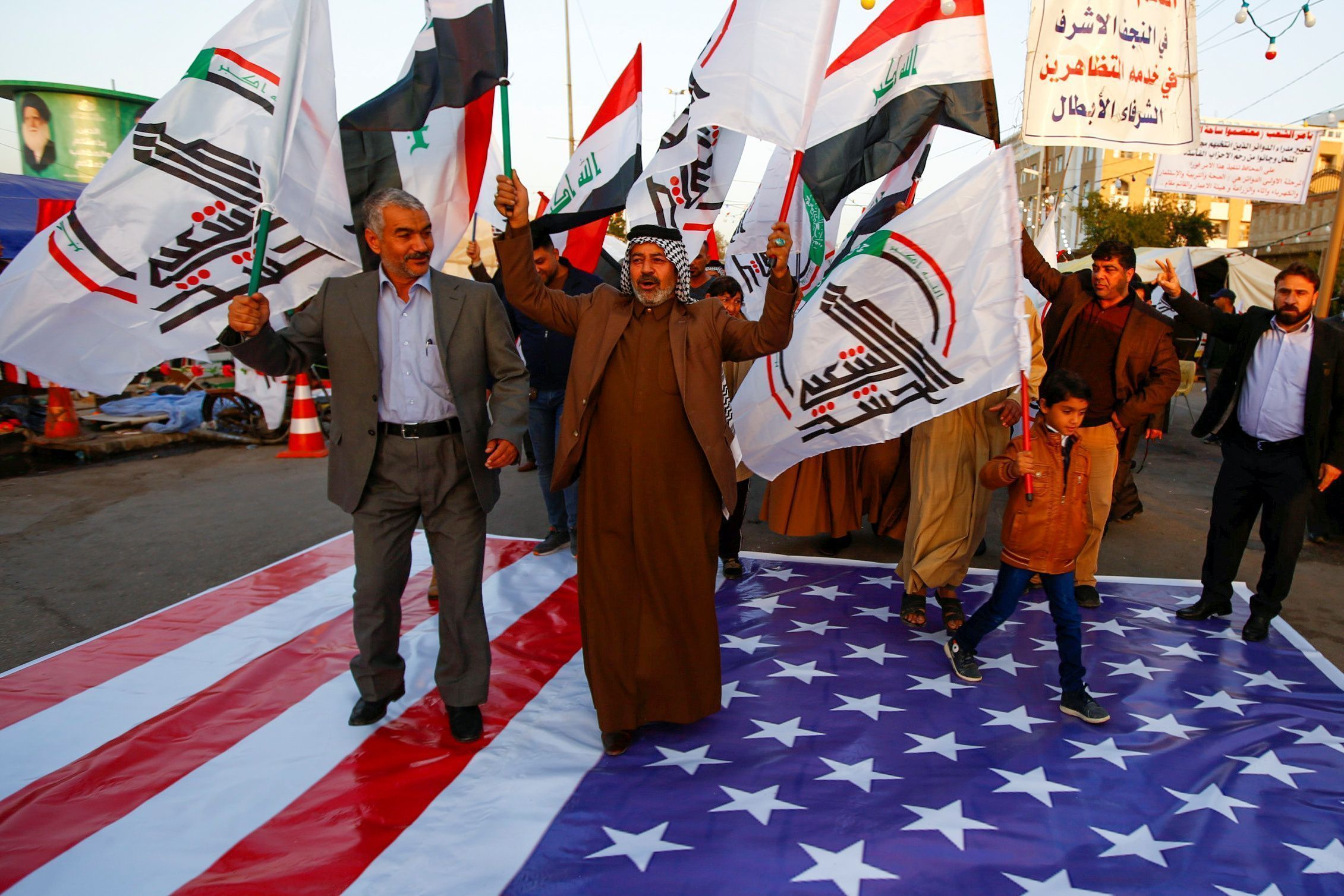 "The Iranian government is worried about its position in Iraq for several reasons," said Entifadh Qanbar, an Iraqi political analyst based in Washington D.C., in an interview with Kayhan Life. First, "it might lose its gas and electricity market. During a recent meeting with a visiting Iraqi delegation to Riyadh, Saudi officials offered to sell electricity to Baghdad at a much lower rate" than Iran.
Iran sells $4 billion worth of electricity to Iraq every year. The governor of the Central Bank of the Islamic Republic of Iran, Abdolnaser Hemmati, recently met his Iraqi counterpart Ali Mohsen Al-Alaq in Baghdad. Mr. Al-Alaq informed Mr. Hemmati that his country would not pay cash for the electricity and gas that it buys from Iran any longer.
The U.S. has agreed that Iraq could pay Iran with food and medicine instead, in a system similar to the Swiss Humanitarian Trade Arrangement (SHTA), reached between the U.S. and the Swiss government in February. Under that scheme, Swiss companies may provide food, prescription medicine, and medical equipment to Iran without being penalized by stringent U.S. sanctions.
The second cause of concern for Tehran: "the close ties between Iraqi Prime Minister Mustafa al-Kazemi and the U.S.," Mr. Qanbar noted.

In Syria, too, Iran's political and military foothold is shrinking.
"The Islamic Republic does not have a military presence in northern Syria any longer," Mahmoud Kilani, a Syrian political analyst, told Kayhan Life. "Turkey and Russia have divided the region between them. Iranian forces and their proxies had to abandon territories under their control. Meanwhile, Israel carries airstrikes [on Iranian military positions] with Russia's approval. Russia has pushed back Hezbollah militias and the IRGC-QF to 40 kilometers from Israeli-Syrian border."
According to Mr. Kilani, the rift between Moscow and Tehran stems from the rivalry between Syrian President Bashar al-Assad and his maternal cousin Rami Makhlouf, who is reportedly the wealthiest man in the country.
"While Russia supports Rami Makhlouf, Iran is solidly behind President Assad," Kilani explained. "Putin has concluded that Assad has passed its sale by date, and must be replaced."
Russia is the foreign power leading the reconstruction of Syria, given that the Syrian opposition has lost the territories under its control, which comprised 70 percent of the country. However, only the U.S., Europe, and wealthy Arab countries can contribute to the reconstruction of Syria, which could cost at least $1 trillion. Syria cannot be rebuilt without that money. None of those countries will put up the cash unless Iran leaves Syria.
According to Gilani, Russia is trying very hard to remove Assad quickly. The recent anti-government protests in the south of Syria — a region that previously never opposed Assad's rule — cannot have occurred "without Moscow's approval," he said. Russia and Tukey have been in talks with Syrian opposition groups for a while now.
Russia would like to replace Assad with a military council. Besides senior Syrian military commanders, other officers who have remained neutral during the conflict will be included in the council. The council will remain in power until a new constitution is drafted, and parliamentary and presidential elections are held.
"The Islamic Republic has two options — both painful and dangerous," Gilani noted. "Its military can remain in Syria and risk losing personnel, money, and weapons to relentless Israeli bombings. Alternatively, the groups under the IRGC's control could retreat."
"These groups are the Afghan Fatemiyoun Division (Liwa Fatemiyoun), the Pakistani Zainab Brigades (Liwa Zainabiyoon), the Lebanese Hezbollah, and PMF," Gilani added. "The move will consign [Iran's Supreme Leader Ayatollah] Ali Khamenei's vision of exporting the Islamic Revolution and creating a Shia empire to the dustbin of history."
The latest U.S. sanctions, known as the Caesar Act, could potentially speed up the removal of Assad and the Iranian military's withdrawal from Syria.
The Caesar Syria Civilian Protection Act, also known as the Caesar Act, is a piece of U.S. legislation that sanctions the Syrian government, including President Assad, for war crimes against the Syrian population. The U.S. Congress has not passed it into law yet.
Caesar is a pseudonym for a Syrian military photographer who, in 2014, smuggled out of Syria and published thousands of pictures depicting torture and murder in Syrian prisons.
U.S. Ambassador to the United Nations Kelly Craft has said that sanctions have a political aim of paving the way for a ne constitution and new elections in Syria. Russia's military council has a similar agenda.
In Lebabnon, those people who took part in the October 2019 protest against the government's mishandling of the economic crisis have been forced to stay home during the coronavirus global lockdown. Yet many have poured into the streets in recent days. Members of the Hezbollah militia and security forces have brutalized protesters in the predominantly Shia regions in the country's south.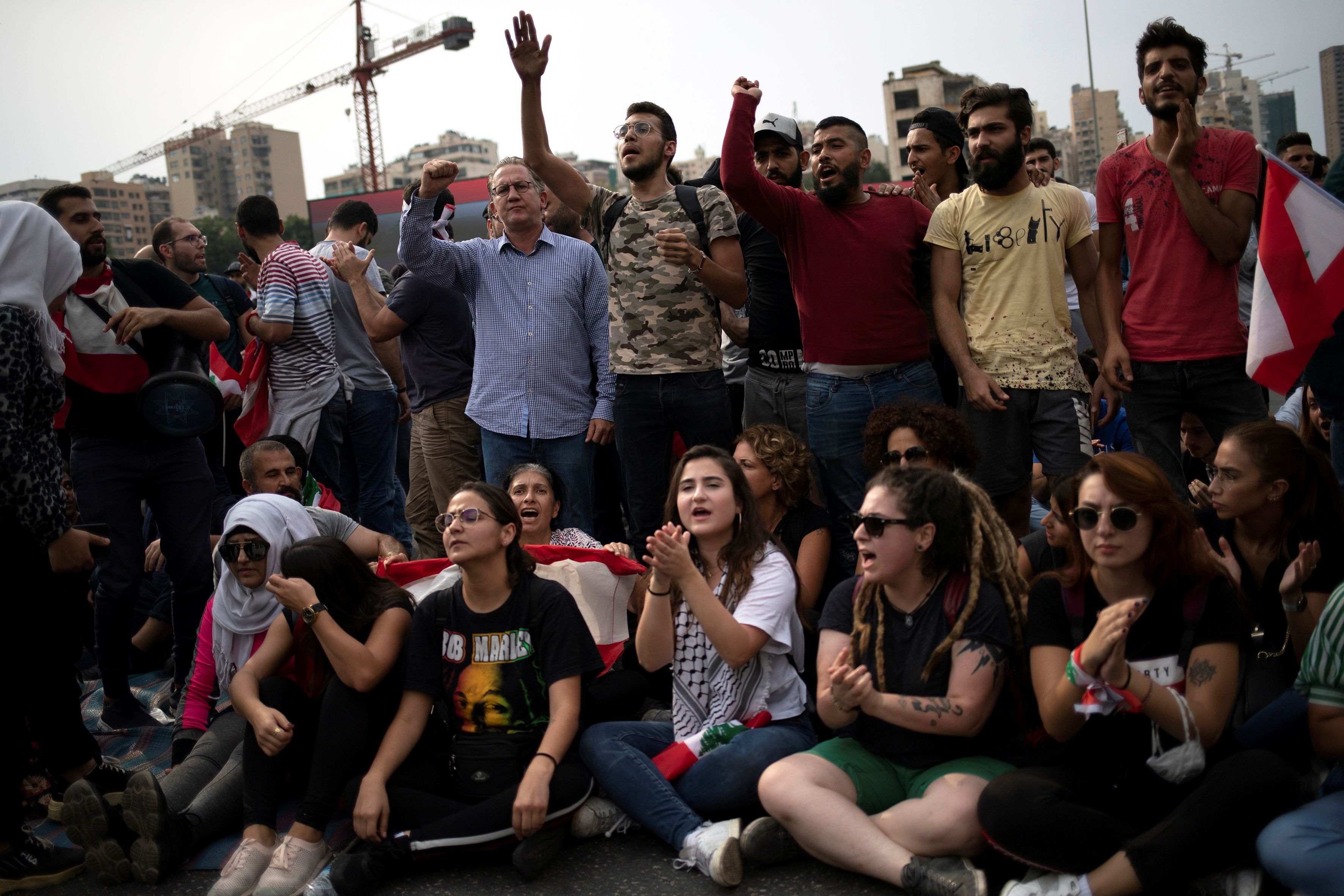 "Many people have targeted Hezbollah in recent protests," Saad Kiwan, a Beirut-based Lebanese political analyst, told Kayhan Life. "They believe that not only is Hezbollah responsible for the country's economic crisis, conditions will not improve as long as the organization controls the government."
Protesters are demanding that the government implement UN Security Council resolution 1559 (adopted in September 2004, which calls for the free and fair presidential elections, and the remaining foreign forces to withdraw from the country); Resolution 1680 (adopted in May 2006, urging Syria to respond positively to Lebanon's request to delineate borders); and resolution 1701 (intended to resolve the 2006 Lebanon War.)
Speaking about Resolution 1559, Mr. Kiwan explained: "All groups have disarmed except Hezbollah, which claims exemption to the rule because it is a so-called 'resistance force.'"
"Controlling official and unofficial Syrian border crossings is a major source of revenue for Hezbollah," Kiwan said. "By controlling the borders, Hezbollah helps Syria to bypass sanctions, and smuggles weapons and drugs through the crossings."
Under resolution 1701, Lebanese military and 12,000 members of the UN peacekeeping forces patrol the Syrian-Lebanese border. Hezbollah also has a presence in some places. It has clashed with the UN forces frequently.
"Only the complete implementation of these three resolutions can release Lebanon from the Islamic Republic and Hezbollah's grips and help the country achieve independence," Kiwan added.
This article was translated and adapted from Persian by Fardine Hamidi.