---
---
May 31 – Iran and the U.S. have welcomed Japanese Prime Minister Shinzo Abe's offer to help establish a dialogue between their two countries. Prime Minister Abe said on May 27 that Japan wanted to do "all that it can" to resolve the Iran-U.S. conflict.
Prime Minister Abe could visit Tehran as early as next month to meet with Iran's President Hassan Rouhani. The meeting will look at ways to ease tensions between the U.S. and Iran. 
The Japanese offer was described as a "turning point" by Abbas Mousavi, the newly appointed Iranian Foreign Ministry spokesman, in his first weekly press briefing on May 28. Mousavi said both sides were in talks to set a date for the visit, hopefully in the coming weeks. Meanwhile, at a press conference in Japan, U.S. President Donald Trump welcomed Japan's efforts to open up discussions between Iran and the U.S.
There are international concerns that tensions between Iran and the U.S. might spark a military conflict. Japan could be a successful mediator because it enjoys good relations with both the U.S. and Iran. The United States considers Japan one of its closest allies, while Iran is Japan's third largest oil supplier after Saudi Arabia and the United Arab Emirates. 
Japan has not been chosen as an official go-between yet. Five countries have been singled out to act as potential mediators between the United States and Iran, including Japan and Oman.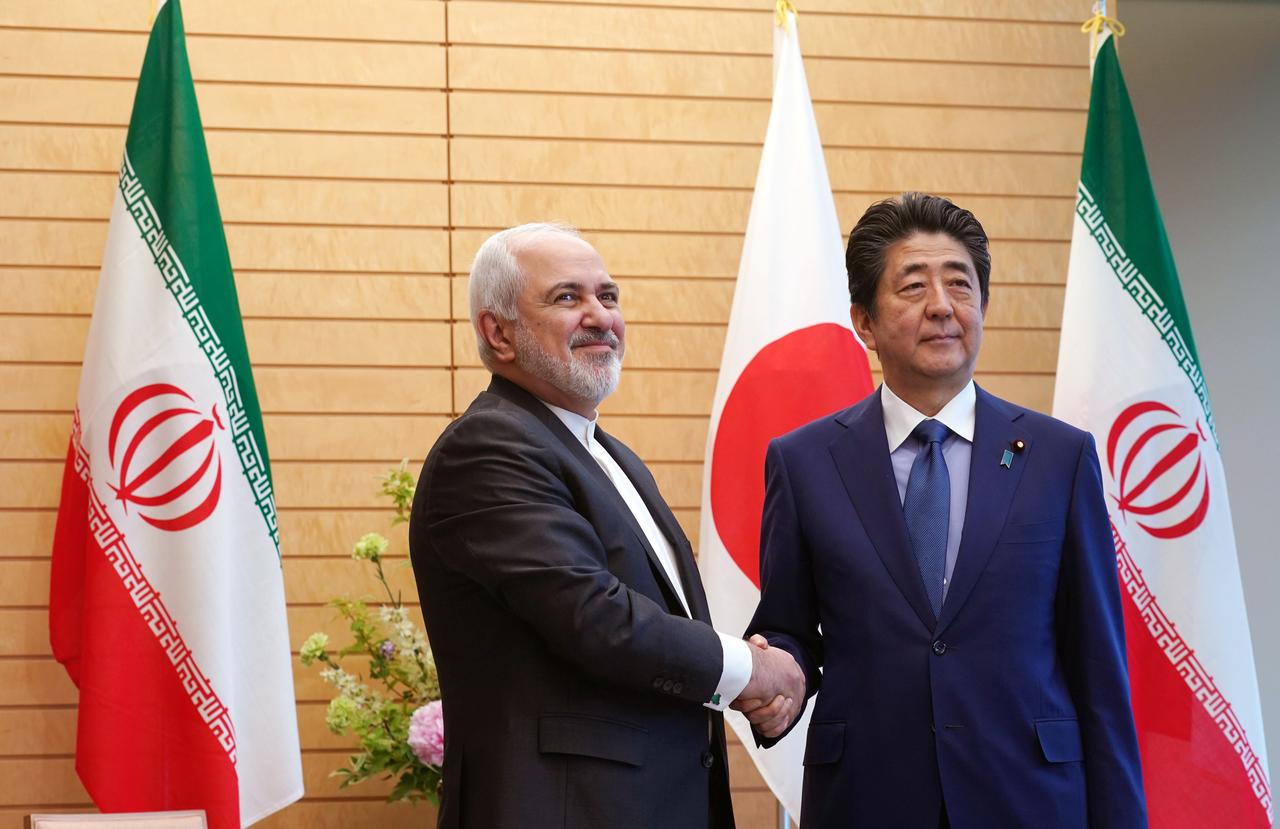 Analysts say parties engaged in the talks should clearly establish at the start what each country wants. 
"The U.S.'s strategy is incoherent. There is no clarity, because the Trump administration is still not sure how to deal with Iran," said Emile Hokayem, a Senior Fellow for Middle East Security at the International Institute for Strategic Studies (IISS), at an IISS meeting in London May 23. He noted that mixed messages from the Trump administration were causing confusion within the Iranian government.
"Meanwhile, Iran has managed to normalize its bad behavior in the Middle East, and this is where the debate is stuck," he added.
Relations between the U.S. and Iran have deteriorated significantly after U.S. President Donald Trump pulled out of the nuclear deal and reimposed sanctions on Iran and its special armed forces, the Islamic Revolutionary Guard Corps. 
President Rouhani said May 29 that talks with the U.S. might be possible if sanctions were lifted. On the same day Iran's Supreme Leader Ayatollah Ali Khamenei said on his official website that Iran would not negotiate with the U.S. over the Islamic revolution's core principles or the country's armed forces. 
Analysts believe that Iran and the U.S. could do considerable damage to one another, and to the international community, if the option to negotiate was set aside. 
Dr. Pierre Noel, a Senior Fellow in Economic and Energy Security at IISS, told academics and reporters at the meeting that if Iran were to block the Strait of Hormuz, the world's most important passageway for oil, the consequences could be dire.
"Blocking the Strait of Hormuz could lead to price spikes and severe recessions around the world. Petroleum reserves could produce about 4 million barrels of oil a day, which is large, but that's it in terms of insurance, and governments are always reluctant to use their reserves. So a block could lead to very serious economic security consequences." 
Iran threatened to block the strait after the U.S. announced it would end sanction waivers on Iranian oil imports in April. Threats to close the strait by the Iranian government have been made in the past but have not been followed through.

Other countries are stepping in to try to minimize US-Iran tensions and prevent a military conflagration.

Oman's foreign minister Yusuf bin Alawi bin Abdullah visited Tehran on May 20 to discuss regional and global issues with Iran's Foreign Minister Mohammad Javad Zarif, IRNA said.
A press release from the U.S. State Department issued four days earlier summarized a phone conversation between U.S. Secretary of State Mike Pompeo and Omani Sultan Qaboos bin Sa'id Al Sa'id, saying the Secretary thanked the Sultan for Oman's "continued engagement and dialogue on the region's most challenging issues." 
The press release added that Pompeo and Sultan Qaboos spoke about Iranian threats to the Gulf region. Oman has acted as a go-between for the U.S. and Iran on several occasions in the past.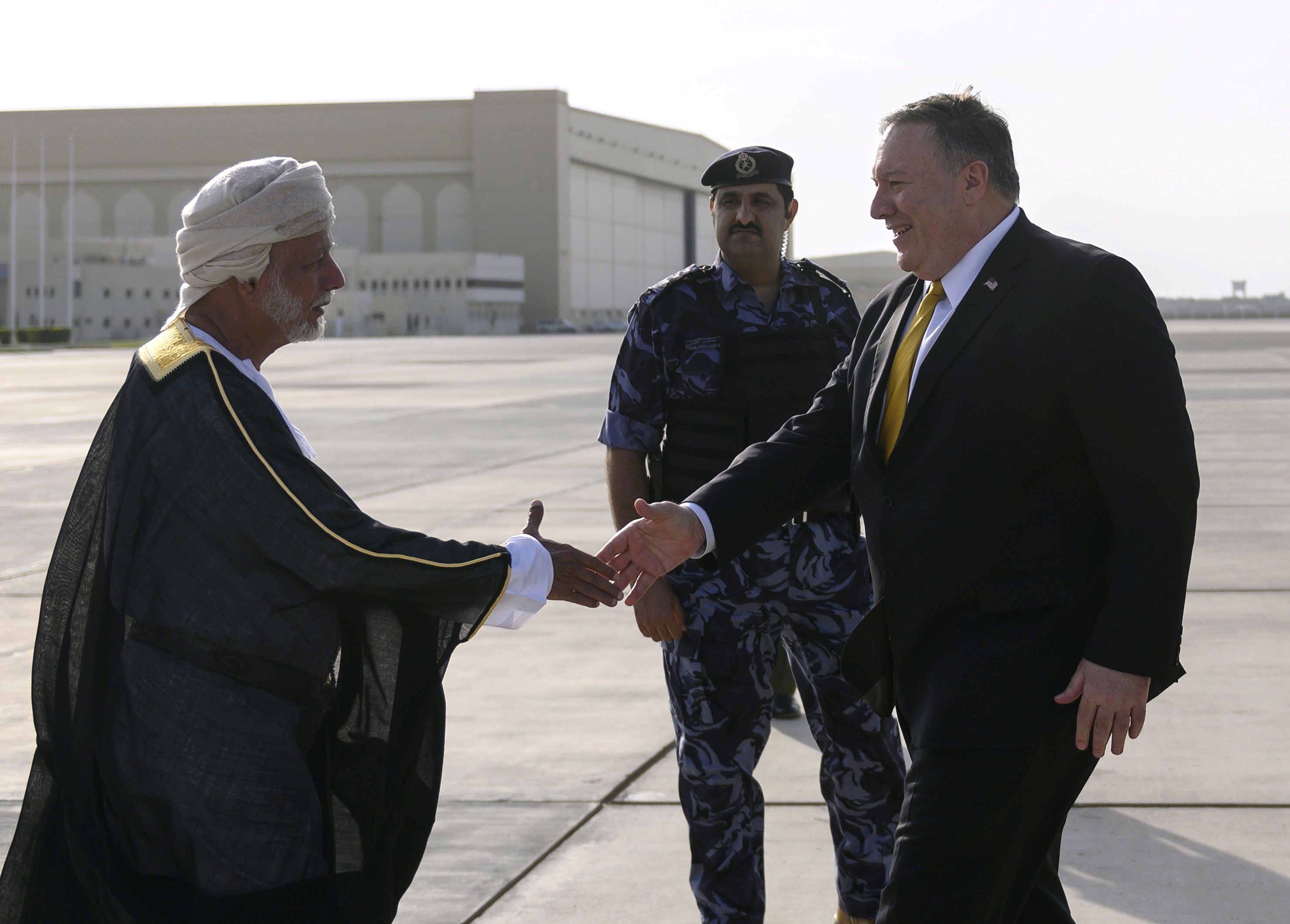 German Foreign Ministry political director Jens Ploetner visited Iran on May 23 and met with Deputy Foreign Minister Abbas Araghchi to try to salvage the 2015 nuclear agreement. A report by IRNA said Ploetner promised Araghchi that Germany would try to save the deal. Germany has a vested interest in the region's stability as a significant consumer of its oil. 
Araghchi said  there had been neither official nor unofficial talks with the US yet. 
Reports from several Western media outlets earlier said Switzerland had provided Iran with a telephone number so that Iranian officials could reach one of President Trump's closest associates. The Trump administration also asked Switzerland to send messages on its behalf to the Iranian government. Historically Switzerland has protected U.S. interests in Iran.
Iraq has also offered to mediate between the U.S. and Iran on several occasions. The latest offer was made on May 26 by Iraq's foreign minister, Mohammed al-Hakim, during a joint news conference with his Iranian counterpart Mohammad Javad Zarif, in Baghdad.
---
[amo_member id="110708″ item-width="250″ align="left" item-margin="20″ full-width="yes" panel="right"]
---