---
---
May 24 – Prominent Iranian officials have called for an end to the tensions between Iran and the U.S. indicating a shift in the stalemate between the two countries. 

Members of the government advocating talks include Iran's President, Hassan Rouhani. Rouhani said that he preferred diplomacy over conflict but would not negotiate with U.S. President Donald Trump under current conditions, Iran's State news agency IRNA reported on May 21.

In a tweet published on May 9 Trump said, "I would like to see [Iran] call me," after telling reporters that he would be willing to negotiate with the country. 
Dr. Mehrdad Khonsari, a former Iranian diplomat and a senior consultant at the Iranian Centre for Policy Studies in London told Kayhan Life that the current approach by the U.S. could be altered to increase the chances of a negotiation taking place.
"The U.S. needs to stop making unprecedented threats and provoking Iran. This would allow Iranian officials to come to the negotiating table without looking as if they have succumbed to pressure and just folded," he said.

"Enlisting the help of intermediaries like Oman and Kuwait, as well as key international players such as Russia, China and the EU to act as mediators between the U.S. and Iran could also be beneficial. The signs are there. Rising internal economic pressure means Iran is inclined to negotiate, but this can only happen if the Iranian government is allowed to save face," Dr. Khonsari added.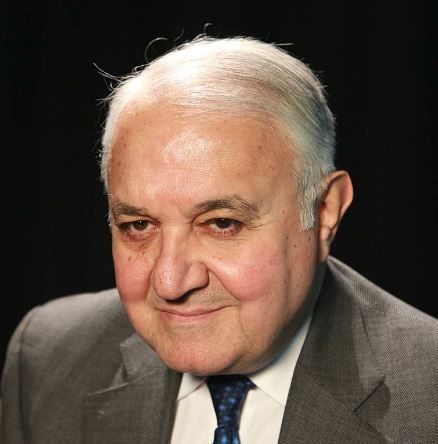 Animosity between the U.S. and Iran escalated after U.S. President Donald Trump pulled out of the nuclear deal and reimposed sanctions on Iran last year. The U.S.'s designation of Iran's Islamic Revolutionary Guards Corps (IRGC) as a terrorist organization led to further friction between the countries.

Iran responded by declaring U.S. CENTCOM a terrorist group, and increasing its production of enriched Uranium which is closely monitored under the terms of the 2015 nuclear agreement.  
The discovery of four sabotaged tankers near the Strait of Hormuz, drone attacks on a Saudi oil pipeline and arms depot, and video footage of Iranian Revolutionary Guards allegedly loading missiles onto boats in several Iranian ports have raised the temperature between the two countries to fever pitch.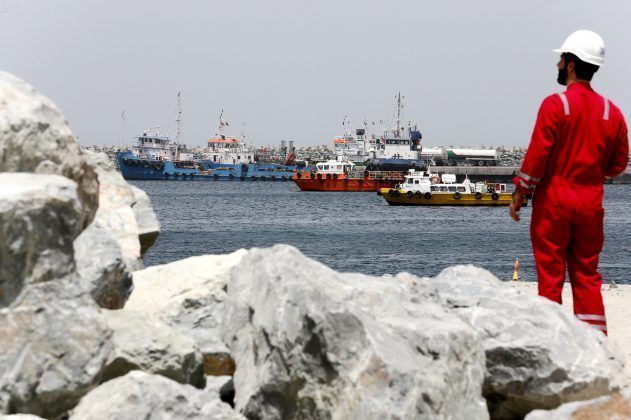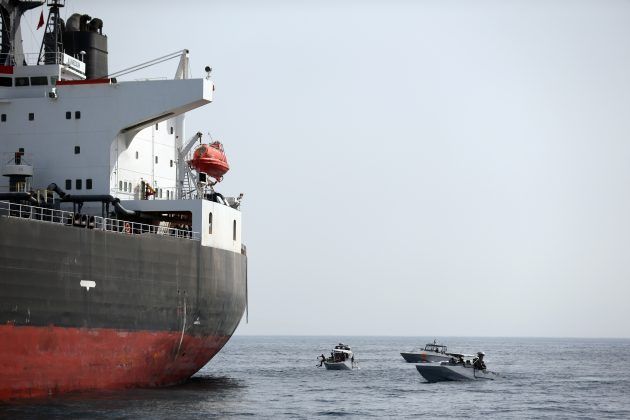 While the identities of the country or actors involved in the attacks remain unconfirmed, the U.S. strongly suspects Iran is responsible. That suspicion has led some officials inside the Trump administration to interpret the incidents as provocations to war. 
Emile Hokayem, a senior fellow for Middle East security at the International Institute for Strategic Studies (IISS) in London believes the current posturing by Iran is not a call to arms. 
"We need to distinguish between provocation versus defense signalling. The hawks in the U.S. are mistaken in viewing the IRGC's posturing as provocation, it's actually a defensive reaction," Hokayem said at an IISS meeting in London on May 23. 

Hashmatullah Falahat Pishe, the head of the Iranian parliament's national security and foreign policy committee offered to set up a red-style table in Iraq or Qatar to ease tensions between the U.S. and Iran. Red-style talks are underscored by a mutual lack of trust between the parties and focus on demands rather than compromise.  
Speaking to ICANA, Supreme Leader Ayatollah Khamenei's official news outlet, Falahat Pishe said, "This is my personal offer; of course, people should be careful not to confuse tension management with negotiation." He added,"Unfortunately, third parties are in a hurry to raise the tension between Iran and the U.S. in order to start a war, while officials in the two countries say they have no wish to do so."

Hassan Danaeifar, Iran's former envoy to Iraq said that the region did not have the capacity to take on a new conflict in an interview with state news agency IRNA on Wednesday. Danaeifar added, "The Americans know that if they wage another war in the region, Iran will not stand idle. Therefore, it seems unlikely that the Americans will choose to start a conflict."
While Trump denied reports on May 20 that the U.S. had been setting up a negotiating channel with Iran, Dr. Khonsari said back door negotiations may have already taken place.
"I would speculate that behind the scenes there has been a level of communication through countries like Oman, Kuwait, Russia and Syria. This would ensure that certain 'red lines' are not crossed and that provocations between Iran and other parties such as Israel, in places like Syria or Yemen or in the waters of the Persian Gulf, do not get out of hand," he explained. 
President Rouhani told members of the Modern Thinkers Party of Islamic Iran and academics that any talks with the U.S. would give America and other Western countries the impression that Iran was weak and that the perception would allow Trump to exert further pressure on Iran. The comments were made at a private meeting held at the beginning of May and published on media outlet Khabar Online. 
Rouhani told attendees that he had also read books written by the U.S. president including 'The Art of The Deal' and said that Trump favored exerting extreme pressure as a negotiating technique which Iran would not accept. 
Dr. Khonsari said previous Iranian officials' attempts at laying the groundwork for negotiations included a prisoner swap scheme with the U.S. which Foreign Minister Mohammad Javad Zarif said he had been given authority to implement in April.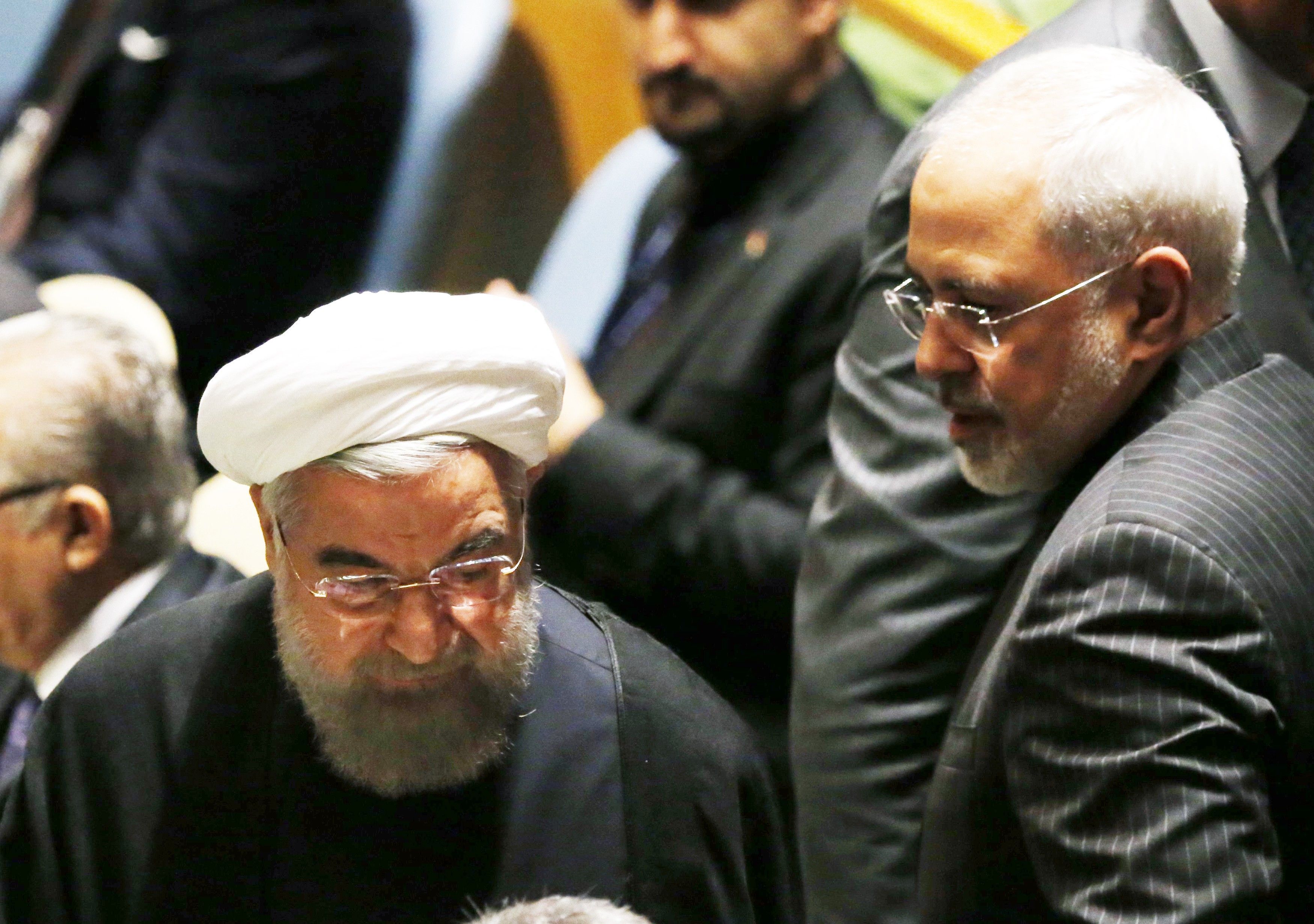 "Leading figures in the Iranian government are acutely aware of the seriousness of the crisis before them. Regardless of the rhetoric that is spread either in the domestic media or from hard-line factions in parliament, a decision has been made to embark on some form of contact starting with the exchange of prisoners. This has been done to start a process which could lead to further developments."

Dr. Khonsari told Kayhan Life that the window to negotiate may be small. 
"The Iranian government's mindset is to hold firm and not to display any sign of weakness. Officials know that the regime is nowhere near the verge of collapse. They also know that they can hold off against U.S. economic pressures for at least the next 12-18 months. They are hopeful that Trump may be gone by then."
---
[amo_member id="110708″ item-width="250″ align="left" item-margin="20″ full-width="yes" panel="right"]
---