---
---
MAR. 21 – Israel has often been a "hair's breadth away" from war with Iran-backed Hezbollah, former Israel Defence Forces (IDF) chief of staff Gadi Eisenkot told The Times of Israel on Monday. 
Eisenkot, who served as IDF chief from February 2015 to January 2019, recalled times in which tensions between the group and Israel almost resulted in war. He noted that the threat of war with Hezbollah had grown over the last three years.
Meanwhile in Iran, IRGC Commander Major General Mohammad Ali Jafari told Sirius that Israel was within reach of Hezbollah's missiles. Major General Ali Jafari made the comment to Iranian magazine Soroush. 
Heated exchanges between officials representing the two countries have brought tensions to a head as analysts begin to speculate over whether a war in the region is imminent. Israel's tense relationship with Iran is due to the Islamic Republic's refusal to acknowledge Israel as a sovereign state, its funding of Hezbollah and Hamas, and Iran's nuclear program.
"Iran's presence in Syria has increased the risk of a direct confrontation between Israel and Iran, especially if Israel increases its attacks on Iranian forces in Syria," said Dr. Shireen Hunter, a Research professor at the School of Foreign Service at Georgetown University in Washington D.C., in an interview. "The risk is greater than any which existed in the past because of Iran's link to Hezbollah in Lebanon."
"On the other hand, though this is less likely, Iran and Israel may recognize the heightened risks, and develop back channel contacts to set some rules which could reduce the risk of direct confrontation, especially by accident," she added. 
At a conference on disarmament held in Geneva on Tuesday, Yleem Marie Sarmiento de Poblete, Assistant Secretary at the U.S. State Department's Department Bureau of Arms Control, Verification and Compliance, said Iran's missile program was a key contributor to increased tensions and destabilization in the Middle East.
Meanwhile U.S. Secretary of State Mike Pompeo embarked on a trip to Kuwait, Israel, and Lebanon. The trip is part of the U.S.'s strategy to implement its Iran Pressure Campaign which Washington says has been designed to alter the Iranian government's behavior in the Middle East and elsewhere. Pompeo said that he would reinforce U.S. support for Israel's security while on the trip. The U.S. considers Israel to be one of its closest allies in the region.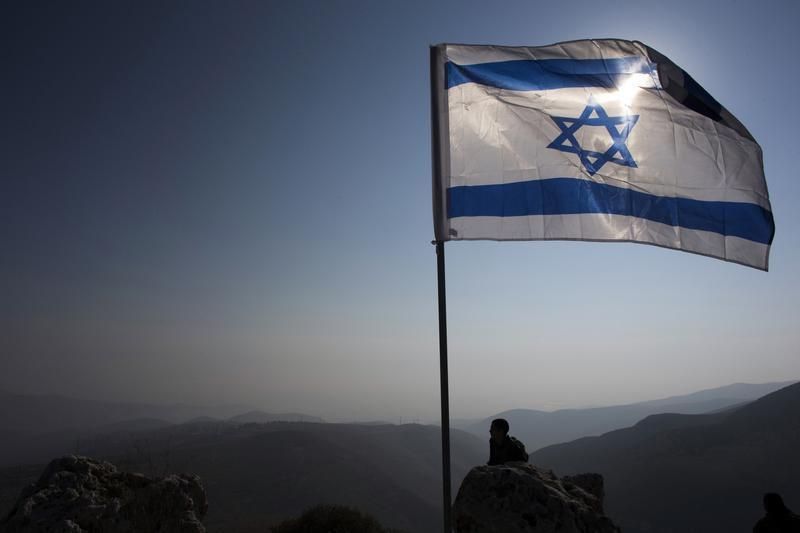 Dr. Hunter told Kayhan Life that any decision by Israel to go to war could result in several other countries engaging in the conflict.
"Much would depend on how the United States' policy towards Iran evolves. Any serious Iran-Israel military engagement would soon involve American forces, because Israel will ask for American help and pressure within U.S. congress in support of Israel will mount," she noted. "Other Arab states might also become engaged. An Iran-Israel confrontation would soon degenerate into a much broader regional and international dispute. Then, there is the role that Russia might play. There is also the risk that Israel might want to trigger a confrontation for domestic political purposes and force America to attack Iran." 
Israel fought Hezbollah in 2006 in what is often referred to as the Second Lebanon War. While the war was deemed a failure for Israeli armed forces, it taught Israel several lessons, according to defense and military experts: that Iran's support for President Bashar al-Assad in Syria could distract it from taking aim at Israel.
A report from pro-Syrian government daily al-Watan on Monday said the military chiefs of staff of Syria, Iran and Iraq would be holding a rare meeting in Damascus to discuss "ways to combat terrorism."
Iran has been conducting military and naval drills since 2018. Actions have included launching satellites, deploying warships to the Atlantic, drills in the Persian Gulf and threats to block the Strait of Hormuz. Mostafa Khoshcheshm, a political commentator in Iran, told Press TV in December that these exercises were meant to send a "strong message" to the United States and Israel that Iran's military power could "ward off" any hostile action. 
Defense analyst Babak Taghvaee told Kayhan Life that extensive airstrikes carried out by Israel in Syria against the IRGC and its proxies have forced Iran's Quds Force to alter its strategy.
"On the basis of intelligence I have received, the IRGC Quds Force stationed in Southern Syria and particularly near the Golan Heights have almost ceded their places to a Syrian version of Hezbollah,  which has started using old border outposts and has also established new ones over the Golan Heights. The Islamic Republic has not given up on its plan to establish military and political hegemony in Syria, but it has had to change strategy in order to reduce the casualties and losses from Israeli airstrikes."
Dr Yossi Mansharof, an Iran and Shiite militias expert at the Jerusalem Institute for Strategy and Security in Israel, said Russia was best placed to mediate between Israel and Iran.
"Russia is the only power which can efficiently communicate with both sides," he noted. "Moscow plays a major role in Syria, and its interest is to prevent a war between Jerusalem and Tehran. I think that Russia will resume its current policy in the coming months."
"This might lead Iran to push Hamas and Palestinian Islamic Jihad to launch missile attacks against Israel," Dr. Mansharof added, "and to undermine the stability on the border of the Gaza Strip with Israel through the 'return marches' and other means."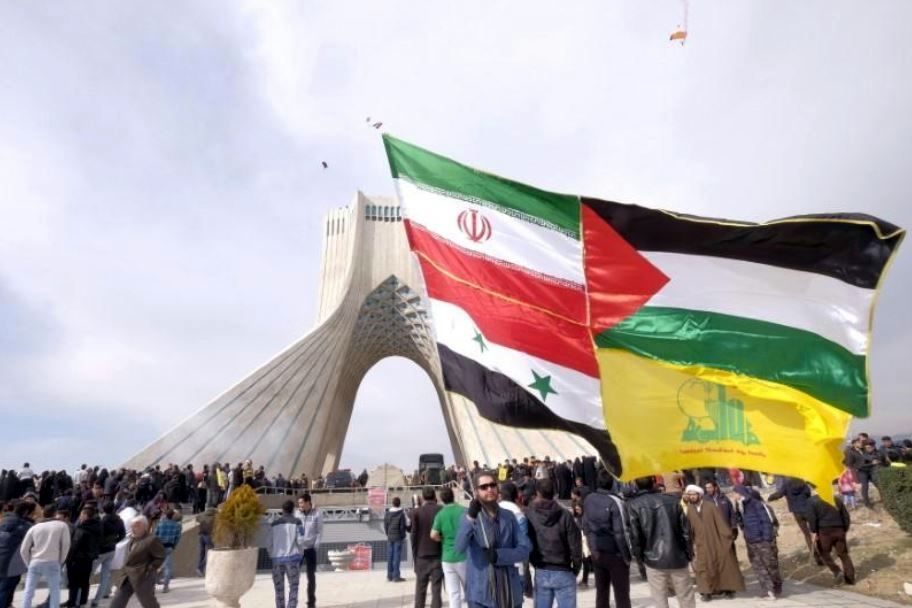 Dr. Mansharof said Iran had "no interest in being involved in any war for the foreseeable future. Iran's strategy is to pass the time until the coming U.S. presidential elections scheduled for November 2020, in the hope that U.S. President Donald Trump won't be re-elected."
"Khamenei and the Iranian leadership think that Trump is a dangerous figure who focuses his efforts on waging economic war against Iran. Supreme Leader Ayatollah Khamenei doesn't want to give Trump an excuse to turn these efforts into a military escalation between the US – and maybe Israel – and Iran."
Taghvaee said war would never be an option for either country. "However, the IRGC's activity in Syria threatens the Golan Heights and several cities in Israel which gives Israel the opportunity to receive $5 billion annually from the U.S. for its military expenditure,"  he explained.
Dr. Hunter said while a war between the two countries was unlikely, there was a risk of one breaking out if the tensions between the hardliners in both countries weren't alleviated through international diplomacy. 
"I do not believe that Iran and Israel want to go to war at this moment," Dr. Hunter said. "Iran is aware that any war with Israel would soon involve the United States. Israel also is unlikely to go to war, unless it is done with American coordination and as a prelude to a US attack on Iran. Within Israel and in America there are so-called hawks who want a war with Iran."
"Meanwhile, Iran's hardliners are sorely testing Israel's and America's patience," she concluded. "Therefore, to avoid such a scenario, key international actors have to become involved and help defuse a potential crisis. Complacence would increase the risk of war."
---