---
By Ahmad Rafat
---
Benyamin Alboghbiesh, a 28-year-old ethnic Arab who along with his brother Mohammad Ali were arrested by security agents on May 26, has died under suspicious circumstances at the Intelligence Detention Center in Ahvaz, capital of the southern province of Khuzestan.
Security police in Ahvaz notified Mr. Alboghbiesh's family of his death on June 26. Alboghbiesh allegedly suffered torture throughout his month-long imprisonment. A few days before his death, the Iranian authorities transferred his brother Mohammad Ali to Sheyban Prison in Ahvaz.
Intelligence officers initially arrested the brothers and their mother, Maryam Zobeidi, on March 15, 2018, but released Alboghbiesh and Mohammad Ali two months later on payment of $95,000 in bail. Mrs. Zobeidi has, however, been at the Sepidar Women Prison in Ahvaz since her arrest.
"Sources inside the Intelligence Detention Center have told us that authorities tortured Alboghbiesh every day. We have, therefore, concluded that he died as the result of his injuries. However, prison authorities have not released the official cause of death," a friend of the family who lives in Ahvaz told Kayhan Life.
"Benyamin Alboghbiesh was a healthy young adult at the time of his arrest. His alarming death just over a month later raises serious concerns about his treatment and conditions of detention, including the use of torture. The Iranian authorities must immediately order an effective and impartial investigation into his death, including an independent autopsy," said Philip Luther, Research and Advocacy Director for the Middle East and North Africa at Amnesty International, on June 28.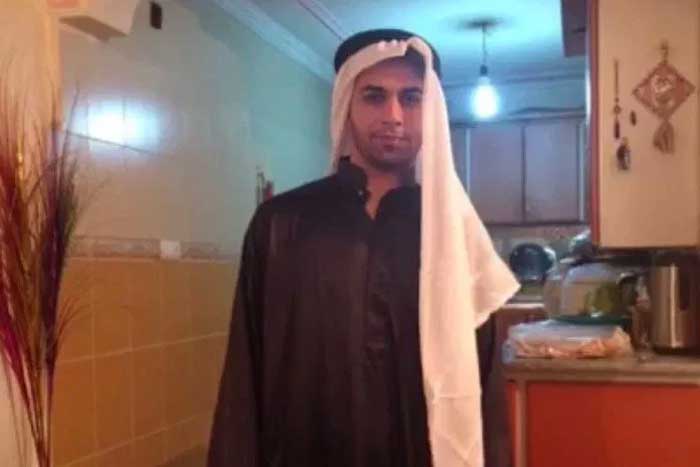 "A state's failure to investigate potentially unlawful deaths in custody is a breach of the right to life," Mr. Luther added. "The Iranian authorities must take concrete measures to protect all detainees from torture and other ill-treatment, including granting detainees' immediate access to a lawyer of their choosing from the moment of arrest and during interrogation."
Several political prisoners and human rights activists have recently died in Iranian prisons under suspicious circumstances.
The security police arrested Alireza Shir Mohammadi, a 21-year-old man from Tehran, in 2018 and charged him with "blasphemy" and "insulting the leadership of the Islamic Republic."
According to a statement by the Greater Tehran Central Penitentiary (also known as Fashafoyeh Prison), Mr. Shir Mohammadi was stabbed to death on June 10 by two inmates who were serving time for first-degree murder and drug trafficking. Shir Mohammadi had gone on a hunger strike in February, protesting "lack of security and inhumane conditions" at Fashafoyeh Prison.
On June 28, security agents in the city of Shushtar, in Khuzestan Province, arrested Hossein Farajollah-Kabi, an author and researcher, on unspecified charges. Mr. Farajollah-Kabi has written many articles and essays on the history, culture, and literature of Iranian Arabs. The Iranian authorities have released no information about his whereabouts.
Security police also arrested Haidar Duraghi, a 19-year-old ethnic Arab and human rights activist on May 23, in the city of Shadegan, in Khuzestan province, on unspecified charges. His family knows nothing about his plight. Mr. Duraghi organized relief efforts for the victims of the recent massive flooding that affected southern Iran.
Authorities arrested 300 people who collected and distributed aid packages to the flood victims in Khuzestan. More than half of them are still in prison.
---
[
Translated from Persian
by Fardine Hamidi]
---
[amo_member id="110709″ item-width="250″ align="left" item-margin="20″ full-width="yes" panel="right"]
---