---
People in Borazjan, the southern province of Bushehr, blocked a major road and disrupted traffic on July 22 in protest against a recent scheme by the local authorities to ration drinking water supply.
Javad Loghmanzadeh, the deputy governor in charge of security for Dashtestan County, said: "At 10 o'clock this morning, around 80 residents of the Al-Fajr and Pardish neighborhoods of Borazjan blocked traffic on Ahrom Road."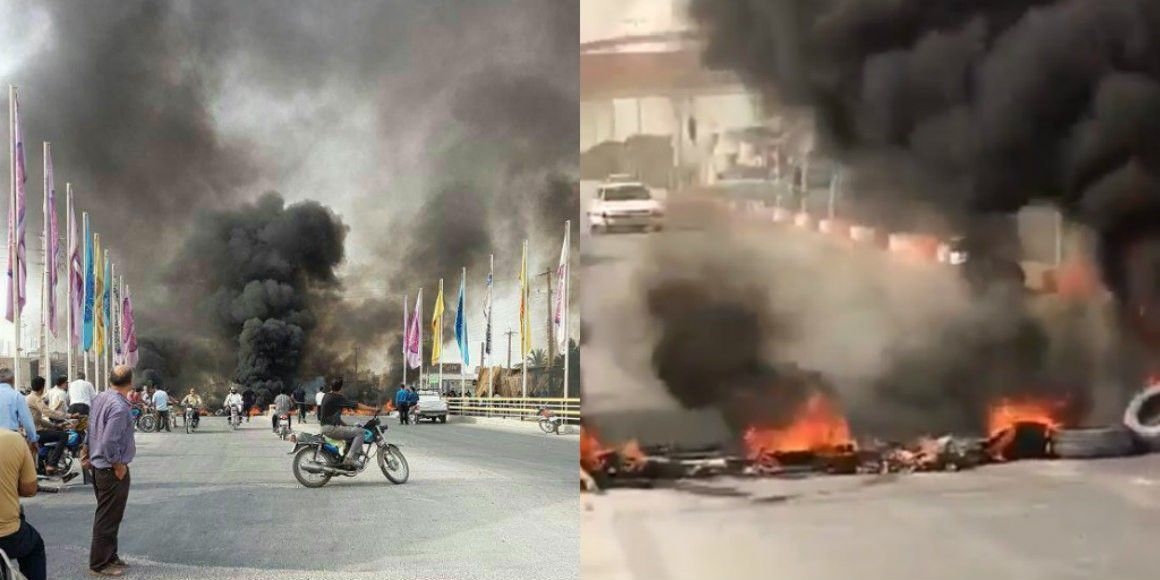 Video clips on social media showed protesters blocking the road by setting fire to car tires.
The rationing scheme, which went into effect 20 days ago, has divided Borazjan into four districts that take turns receiving water on different days of the week. That leaves three-quarters of the city without drinking water every day.
Mr. Loghmanzadeh said: "The Bushigan water treatment plant must supply a minimum of 27,000 cubic meters of water to meet daily demand in Borazjan. However, the city only receives between 7,000 to 10,000 cubic meters of water from the Kazeroun pipeline in the southwestern province of Fars."
The security forces eventually reopened Ahrom Road after a meeting between protesters, local officials and representatives from the water department. The provincial water authorities have promised the residents that a second pipeline will be supplying water to the city in the coming days.
More than 3,000 people live in the two neighborhoods of Al-Fajr and Pardish. Dashtestan country has a population of 1,000. Homes in the area have been experiencing severe disruption to their water supply in recent days.
---
[Translated from Persian by Fardine Hamidi]
---
---