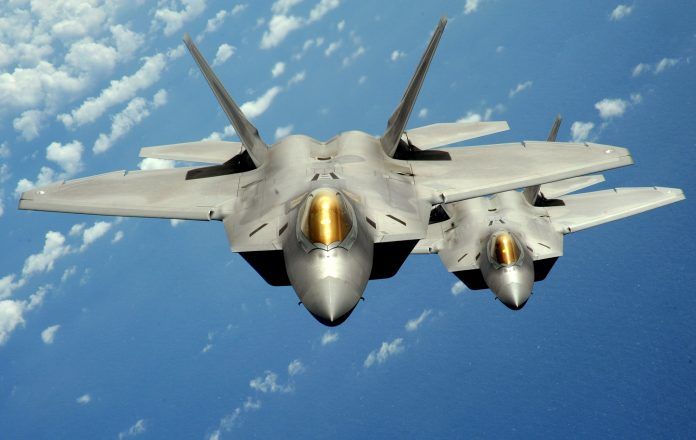 ---
By Idrees Ali
---
WASHINGTON, July 17 (Reuters) – The United States will send additional F-35 and F-16 fighter jets, along with a warship to the Middle East, the Pentagon said on Monday, in a bid to monitor key waterways in the region following Iran's seizure and harassment of commercial shipping vessels in recent months.
In May, the White House had announced that the Biden administration would be making a series of moves in the region, but at the time did not say what it would include.
"The (Pentagon) is increasing our presence and ability to monitor the (Strait of Hormuz) and surrounding waters," Pentagon spokeswoman Sabrina Singh told reporters. It was not clear where exactly the additional jets would be placed and how long they would stay in the region.
Israel Accuses Iran of Using Civilian Ships As 'Floating Terror Bases'
Earlier this month, the U.S. Navy said it had intervened to prevent Iran from seizing two commercial tankers in the Gulf of Oman.
Since 2019, there have been a series of attacks on shipping in strategic Persian Gulf waters at times of tension between the United States and Iran.
About a fifth of the world's crude oil and oil products passes through the Strait of Hormuz, a choke point between Iran and Oman.
With the 2015 Iran nuclear deal effectively dead, Iran's relations with the West have deteriorated over the last year, leading Washington and its allies to look for ways to de-escalate tensions and, if that happened, for a way to revive some kind of nuclear limits.
Due to former U.S. President Donald Trump's withdrawal from the 2015 nuclear deal and President Joe Biden not being able to revive it, Iran could make the fissile material for one bomb in 12 days or so, according to U.S. estimates, down from a year when the accord was in force.
Iran denies seeking nuclear weapons, which the West sees as a threat to Israel and Persian Gulf's Arab oil exporters.
Russia Is Reluctant to Side with Iran in Disputes Over Persian Gulf Islands
---
(Reporting by Idrees Ali; editing by Jonathan Oatis)
---
Similar Articles to This Post