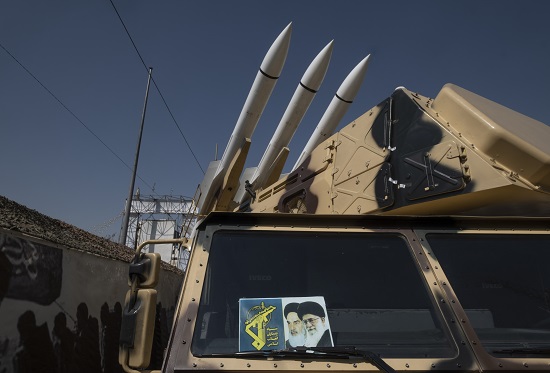 ---
By Simon Lewis and Arshad Mohammed
---
WASHINGTON, Oct 18 (Reuters) – The United States on Wednesday tried to limit Iran's missile and drone programs by imposing new sanctions, warning companies how to avoid selling Iran sensitive technology and dusting off a 20-year-old program to stop weapons of mass destruction shipments.
The United States announced the steps as U.N. sanctions on Iran's ballistic missile program expired under the defunct 2015 Iran nuclear deal and amid renewed Western criticism of Iran for backing Hamas, which conducted a brutal Oct. 7 attack on Israel.
U.S. officials say they do not have evidence tying Iran to the cross-border rampage against communities in southern Israel in which at least 1,300 people died, mostly civilians, but fault Tehran for its long-standing support of Gaza-based Hamas.
Washington and its allies fear the expiration of the U.N. sanctions on Wednesday may make it easier for Iran to develop and export missile and drone technology, including to Russia, which has used Iranian drones in its war against Ukraine.
Iran has denied sending Russia drones for use in Ukraine.
EU Maintains Restrictions Against Iran Under Non-proliferation Sanctions
U.S. Issues New Iran-Related Sanctions -Treasury Dept Website
In its most tangible action, the U.S. Treasury said it imposed sanctions on 11 individuals, eight entities and one vessel based in Iran, Hong Kong, China and Venezuela that enable Iran's "destabilizing" ballistic missile and drone programs.
The U.S. government also issued an "Iran ballistic missile procurement advisory" to industry laying out what it said were the deceptive practices that Iran uses to obtain parts for its ballistic missile program from around the world.
In a joint statement, more than 45 states, including the U.S. and close allies in Europe and Asia, committed to uphold the 2003 Proliferation Security Initiative designed to stop shipments related to weapons of mass destruction.
The steps aim to blunt the impact of the expiration of U.N. sanctions under a "sunset" clause of the defunct 2015 Iran nuclear deal, which gave Tehran relief from American, European Union and U.N. sanctions in exchange for limiting its nuclear program.
Former U.S. President Donald Trump abandoned that deal in 2018 and restored U.S. sanctions on Iran, prompting Tehran to gradually violate the pact's nuclear restrictions. U.S. President Biden's efforts to restore the pact have failed.
"The sanctions relief "was based on the assumption that Iran would take the necessary steps towards restoring confidence in the exclusively peaceful nature of its nuclear program. This has not happened," the joint statement said.
"We see the horrific impact of Iran's provision of missiles and unmanned aerial vehicles (UAVs) to designated terrorist organizations and militant proxies that directly threaten the security of Israel and our Gulf partners," said U.S. Secretary of State Antony Blinken in a separate statement.
"We see the destructive result of Iran's transfer of lethal UAVs to Russia to target critical civilian infrastructure and kill civilians in Ukraine," he added, saying Washington would use "every tool at our disposal" to counter Iran's development, procurement and proliferation of missiles and drones.
---
(Reporting by Simon Lewis in Washington and Arshad Mohammed in Saint Paul, Minnesota; Editing by Will Dunham and Diane Craft)
---
Similar Articles to This Post