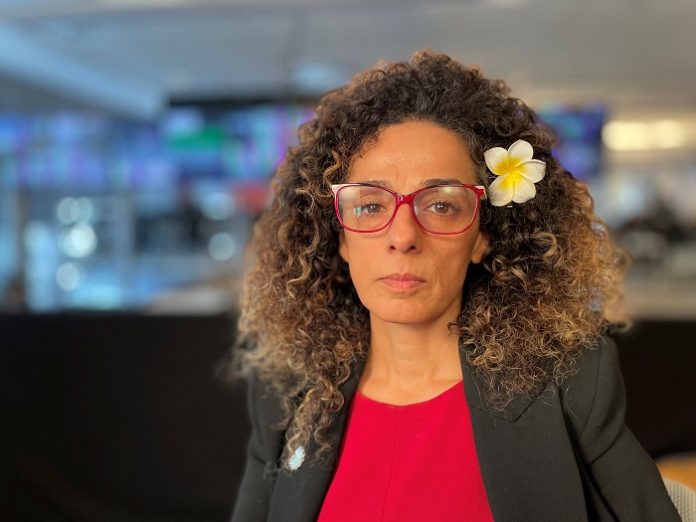 ---
---
A US federal court on July 6 ordered Iran's government to pay $3.3 million in damages for wrongfully detaining the brother of the U.S.-based human rights campaigner Masih Alinejad.
In a July 9 tweet, Alinejad announced the ruling and said she would not take any monetary compensation secured by the US federal court, explaining that she had filed the lawsuit "to turn the spotlight fully on the crimes of the Islamic Republic."
In a major step, a U.S. federal court has found the Islamic Re¬¬¬public of Iran guilty of wrongfully arresting my brother Alireza Alinejad and detaining him for two years to pressure me to stop my campaigns against compulsory hijab and gender apartheid. The US District Judge G.… pic.twitter.com/qYObCosUl5

— Masih Alinejad 🏳️ (@AlinejadMasih) July 9, 2023
"I will use this judgement to urge Washington, and other governments, not to reward the Islamic Republic, which has no regard for human rights and is guilty of transnational repression," Alinejad said. She also urged the families of dual nationals detained in Iran to file lawsuits against the regime.
Alinejad submitted a legal complaint in 2019 against Iran's government, its Supreme Leader Ali Khamenei, the country's Islamic Revolutionary Guard Corps (IRGC) and its judiciary, for harassment of her family, following her brother's arrest in the same year.
"Alireza Alinejad-Ghomi was taken as a political hostage and continues to be tortured and imprisoned in order to discredit and intimidate Ms. Masih Alinejad and to pressure her to prevent her from speaking out against the Iranian regime," the legal submission read.
Alinejad was awarded $1,662,500 in compensatory damages and $1,662,500 in punitive damages after the judge ruled in her favor.
N.Y. Man Indicted for Having Rifle Outside Home of Iranian Journalist
---
Similar Articles to This Post