---
DUBAI, May 31 (Reuters) – The United Arab Emirates withdrew from a U.S.-led Middle East maritime security coalition two months ago after evaluating its security relationships, the Persian Gulf state said early on Wednesday.
The Combined Maritime Forces is a 34-nation task force, headquartered at the U.S. naval base in Bahrain, working on security, counter-terrorism and counter-piracy in the Red Sea and the Persian Gulf areas.
The region contains some of the world's most important shipping routes where, since 2019, there have been a series of attacks on vessels at times of tension between the United States and Iran.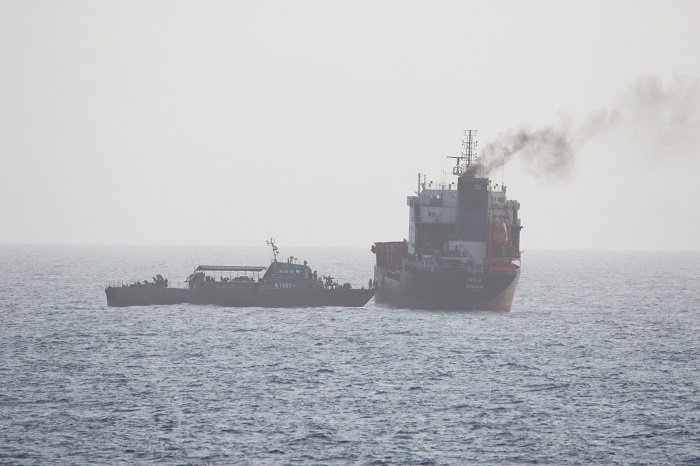 "As a result of our ongoing evaluation of effective security cooperation with all partners, two months ago, the UAE withdrew its participation in the Combined Maritime Forces," the Ministry of Foreign Affairs said in a statement carried by state news agency WAM.
It said the UAE was committed to dialogue and diplomatic engagement to advance regional security and stability, and that it was committed to ensuring navigation safety in its seas in accordance with international law.
Five weeks ago, Iran seized two tankers within a week in the Persian Gulf waters near the Strait of Hormuz. The second tanker, the Niovi, had been travelling from Dubai toward the UAE's Fujairah port.
The UAE statement said a report by the Wall Street Journal on Tuesday which, citing U.S. and the Persian Gulf sources, said the UAE was frustrated by the lack of U.S. response to the recent tanker seizures, was a "mischaracterisation" of conversations between the two countries.
The U.S. Navy and the UAE Ministry of Foreign Affairs did not immediately respond to requests for comment.
---
(Reporting by Lisa Barrington; Editing by Christopher Cushing)
---
Similar Articles to This Post