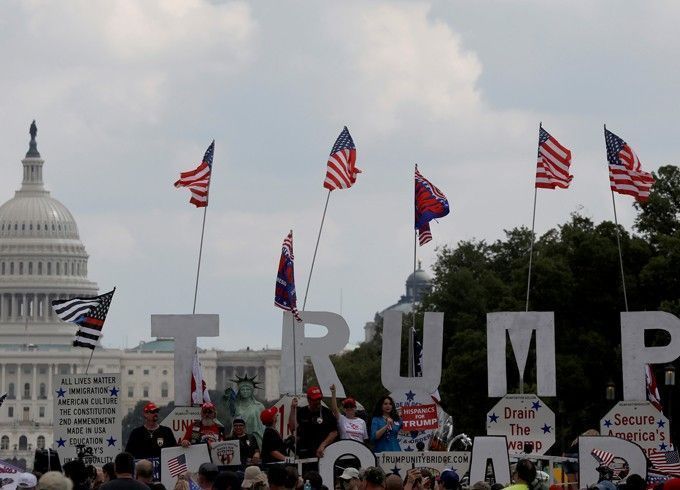 U.S.-Iran relations are among the top ten global hazards identified by Eurasia Group in its Top Risks 2018 report. "Trump has it in for Iran," writes the report. "Rightly or wrongly, he sees the country as the root of much evil in the world."
According to the world's largest risk consultancy, the world is entering a period of geopolitical depression in 2018, which will accelerate the decline of global U.S. influence.  Trump's "America First" policies have eroded the U.S.-led order, with no other country or set of countries interested in rebuilding it, significantly increasing global risk and resulting in a world without leadership. "With little sense of strategic direction from the Trump White House, U.S. global power is sputtering to a stall," writes Eurasia.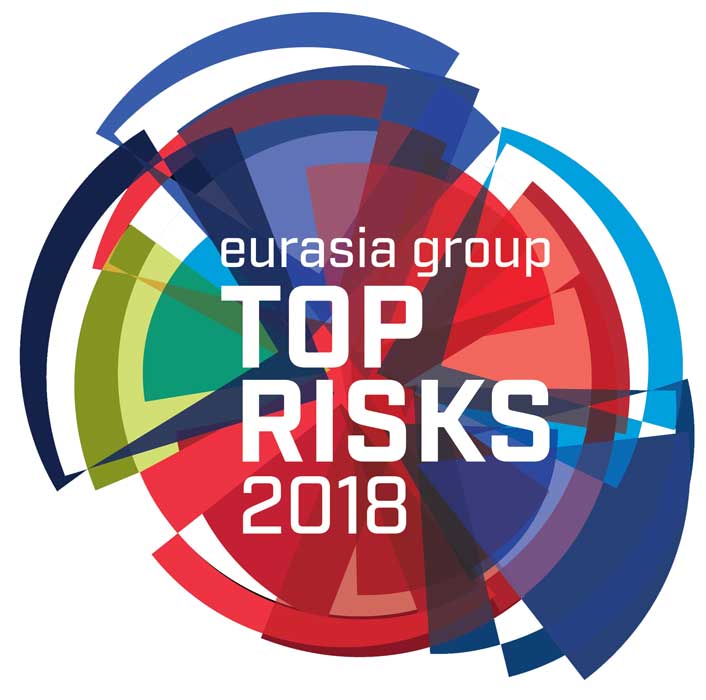 Concerns about the prospects of a geopolitical depression underpin Eurasia Group's Top Risks report, which can be found using this link: www.eurasiagroup.net/files/upload/Top_Risks_2018_Report.pdf. And U.S.-Iran relations are one of the Group's top risks this year.
"In 2018, U.S.-Iran relations will be a source of broad geopolitical and market risk," writes the report.  "The nuclear deal will probably survive 2018, but there's a substantial chance that it won't, pushing the region into a period of real crisis."
According to the report, the U.S. plans to combat Iran's regional influence and nuclear ambitions by implementing a holistic strategy, supporting Saudi Arabia and making more active efforts to contain Iran in Syria, Iraq, Lebanon and Yemen. The U.S. is also looking to sanction Iran more frequently for its ballistic missile tests, perceived support for terrorism and human rights violations.
Iran's pushback is likely to include harassing U.S. naval vessels, "a gambit that can lead to deadly and escalatory action," Eurasia predicts.
Even though the Iran nuclear deal has survived for the time being, Eurasia Group believes it could well fail in 2018.  "A new executive order that unilaterally alters the deal, new U.S. sanctions, and newly hostile U.S. rhetoric would all poison Iran's investment climate, scaring off foreign direct investment.  Iran's elite could decide under pressure from hardliners that the deal is no longer in their interest.  Tehran would have a shot at winning the blame game, especially if the U.S. has taken steps in material breach of the agreement." This would be the most likely path to failure, according to the risk consultancy.
Or Trump may just end it. Though that is a less likely risk, it's still plausible for the Eurasia Group.  "This president will likely become more unpredictable as the Mueller investigation unfolds," writes Eurasia, referring to Special Counsel Robert Mueller's investigation into Russian interference in the 2016 election of Trump. "Under immense pressure at home, he could decide to spike the deal."
If the deal fails, the most likely scenario would be vigorous U.S. enforcement of secondary sanctions, leading most European and Japanese companies to leave Iran. European, South Korean and Japanese purchases of Iranian oil would stop, while Chinese and Indian oil imports would continue. The Iran nuclear program would be ramped up, and the large-scale experimentation and production of Iran's advanced centrifuges currently in storage would resume.  
A less-likely scenario would involve Europe, Russia and China agreeing to a Joint Comprehensive Plan of Action (JCPOA) 2.0 with Iran, and Trump backing down from implementing secondary sanctions.  Under that scenario, European and Asian imports of Iranian oil would continue and firms already established in Iran would stay, eventually joined by others. 
"Tense U.S.-Iran relations would spill over into regional geopolitics," concludes the report.  "And concern over a hardline turn in Trump's sanctions policy would cloud investor sentiment toward Iran."