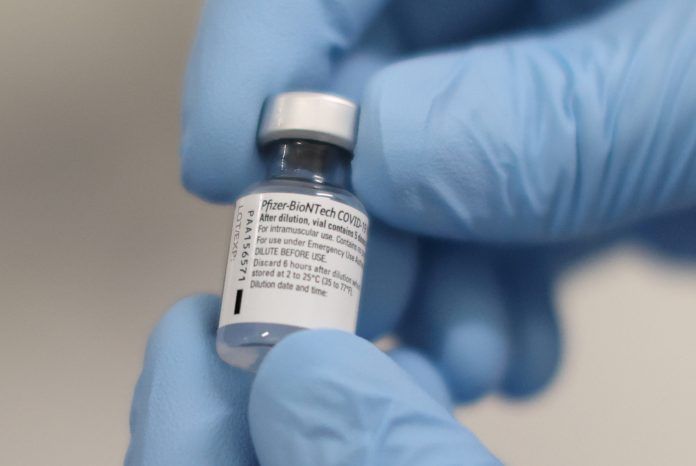 ---
By Kayhan Life Staff
---
U.S. sanctions have prevented Iran from purchasing the COVID-19 vaccine, according to Abdolnaser Hemmati, the governor of the Islamic Republic of Iran Central Bank.
Writing on his Instagram page on Dec. 7, Mr. Hemmati said: "Purchase of COVID-19 vaccine (COVAX) must go through the World Health Organization (WHO), but inhumane U.S. sanctions have prevented us from transferring foreign currency because of OFAC's [U.S. Treasury Department's Office of Foreign Assets Control] refusal to issue a license."
The COVAX Facility forms a crucial part of the COVID-19 Tools (ACT) Accelerator, a global collaboration to speed up the development, production, and fair access to COVID-19 tests, treatments, and vaccines.
However, a COVAX spokesperson has dismissed Mr. Hemmati's claim, insisting that the OFAC had issued a license to Iran, allowing it to buy the COVID-19 vaccine.
Speaking to the Washington Post on Dec. 7, on the condition of anonymity, the OFAC spokesperson said that Iran had secured a license from the OFAC to facilitate its COVAX payment.
"There is no legal barrier to Iran buying vaccines through the COVAX Facility," The spokesperson said.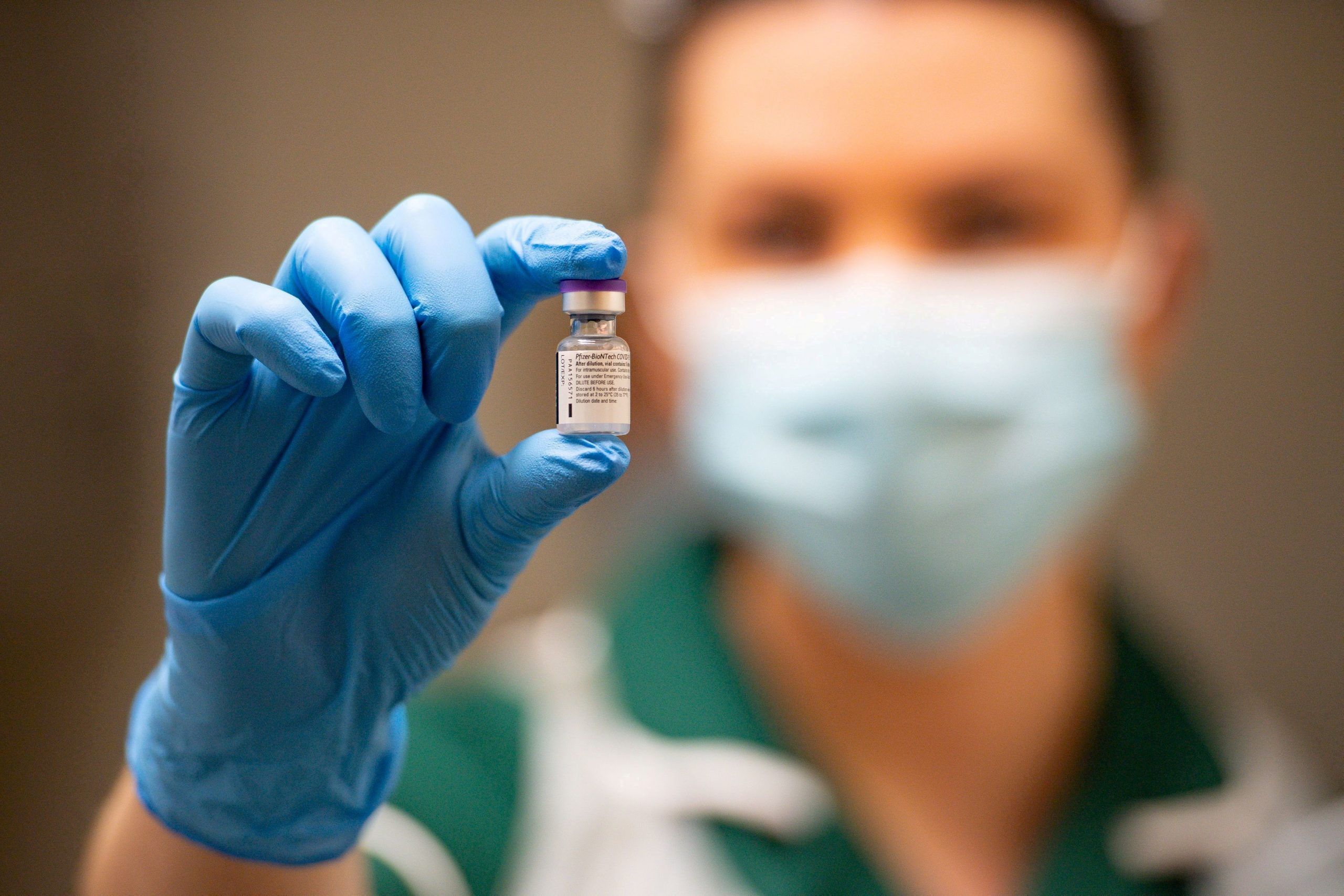 Although the Islamic Republic's Health Minister Dr. Saeed Namaki had previously announced that Iran had purchased COVID-19 vaccines through the WHO's COVAX Facility, the director of the Planning and Budget Organization Mohammad Bagher Nobakht recently said U.S. sanctions had prevented the country from buying the vaccine.
The Islamic Republic has signed no contracts with pharmaceutical companies manufacturing COVID-19 vaccines so far.
Meanwhile, some travel agencies in Iran have exploited the public's fear of COVID-19 and distrust of state institutions by offering so-called "health trips" that supposedly include COVID-19 vaccinations in Turkey, the United Arab Emirates (UAE), and Europe.
Some travel agencies offer a five-day health trip to Turkey that reportedly includes COVID-19 vaccination for almost $2,900. Other agencies sell similar packages to Antalya, Izmir, and Dubai for nearly $6,000. Some COVID-19 vaccination trips to Europe booked for January 2021 cost up to $12,000.
These travel agencies do not provide any specific information on the so-called health trips and how they have secured COVID-19 vaccines for their clients in any of the listed countries. It is unclear if the Ministry of Health and Medical Education and the Iran Cultural Heritage, Handicrafts and Tourism Organization (ICHHTO) has allowed these travel agencies to advertise these trips that include COVOD-19 vaccinations.
Nowadays, only Iranian airlines provide foreign flights to and from the country. Therefore, it is not farfetched to suggest that some domestic airlines, including Mahan, affiliated with the Islamic Revolutionary Guards Corps (IRGC), are working with travel agencies to promote the COVID-19 vaccination health trips.
In a speech to mark International Civil Aviation Day on Dec. 7, Iran's Minister of Roads and Urban Development Mohammad Eslami said: "Iranians can now travel abroad. Iranian airlines have stepped in to fill the vacuum created after foreign airlines stopped services to and from Iran during the COVID-19 pandemic."
In an interview with the Islamic Republic News Agency (IRNA) on Dec. 8, Kiyanoush Jahanpour, spokesperson for Iran's Food and Drug Administration, said: "Besides signing an agreement for purchasing 16.8 million doses of the COVID-19 vaccine through the WHO's COVAX Facility, we have also bought 21 million doses from four manufacturing countries."
"We have been discussing the purchase of the vaccine with these four countries," Mr. Jahanpour noted. "The principal obstacle is the financial and banking sanctions which have made it difficult to get the vaccine."
Despite Iran being among the countries worst affected by the COVID-19, some politicians have advised the public against receiving the vaccine.
"Zahra Sheikhi Mobarakeh, a Majlis [Iranian Parliament] deputy [representing Isfahan electoral district] has made outrageous and unfounded claims, accusing the health minister and the Headquarters for Fighting Coronavirus of committing mass murder in line with the WHO's plan to decrease the population of Iran," the Tehran-based Iran newspaper reported on Dec. 9, citing a tweet by Ms. Mobarakeh.
"Mobarakeh had previously promoted the use of homeopathic remedies to treat people infected with the coronavirus during an open session of the Majlis," the Iran newspaper added.
This article was translated and adapted from Persian by Fardine Hamidi.
---