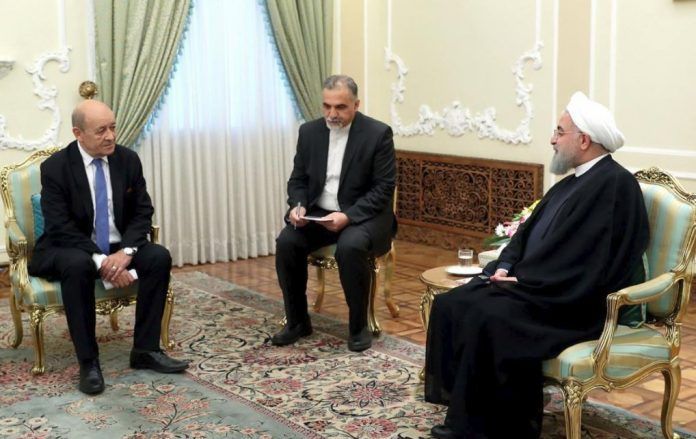 ---
By William James
---
LONDON, April 10 (Reuters) – The United States on Tuesday welcomed a push by some EU states to impose new sanctions on Iran and warned firms considering doing business with the Islamic Republic that they could be funding militant groups and regional instability.
U.S. President Donald Trump has set European allies a May 12 deadline to revamp an international deal agreed with Tehran in 2015 that lifted international sanctions against Iran in exchange for curbs on its nuclear programme.
Speaking in London at the start of a tour of European signatories to that deal, Sigal Mandelker, Under Secretary of the Treasury for Terrorism and Financial Intelligence, said sanctions were an important part of a comprehensive effort to counter Iran's "malign activity" in the region.
"We understand that the EU, it's been reported in the press, is considering new Iran-related sanctions. This is a good and important step that we support," she told reporters before meetings with British officials.
Last month, France, Britain and Germany sought EU support for approval of new sanctions, but have struggled to persuade other member states to back them. Mandelker will visit Berlin and Paris during her three-day tour.
Mandelker said Iran was using money to support Hezbollah, Hamas and Syrian President Bashar al-Assad and that those attempting to do business with Iran despite the sanctions risked indirectly funding those groups' activities in the Middle East.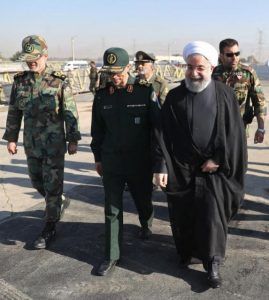 "We say any company thinking about doing business in Iran or with Iranian companies face serious risks that they will be doing business with those, like the IRGC (Islamic Revolutionary Guards Corps), supporting terrorism and instability throughout the world," she said.
IRAN WARNING
Iran's President Hassan Rouhani warned on Monday that the United States would regret pulling out of the nuclear deal, and that Tehran's response would be stronger than anticipated.
The 2015 pact between Iran and six major powers – Britain, China, France, Germany, Russia and the United States – lifted sanctions that had crippled Iran's oil-based economy, in return for restrictions on its nuclear activities.
But, since coming to office, Trump has criticized the deal, agreed under his predecessor Barack Obama, and told European allies to "fix the terrible flaws" of the deal, or he will refuse to extend a suspension of U.S. sanctions on Iran.
Mandelker said Iran had not complied with the terms of the deal, citing factors such as a continued lack of transparency in the Iranian banking system.
"The onus of responsibility lies in Iran and we're going to continue to highlight the risks of doing business there because they haven't taken the actions that they have promised they would take," she said.
Mandelker also said she would be discussing with European allies how to disrupt North Korean efforts to evade sanctions.
She added that she looked forward to continued close working with Britain on sanctions against Russia.
(Reporting by William James Additional reporting by Guy Faulconbridge Editing by Alistair Smout and Andrew Heavens)