By Brendan Pierson
NEW YORK, March 26 (Reuters) – A Turkish banker who was found guilty of helping Iran evade U.S. sanctions following a trial that featured accusations of corruption against top Turkish officials asked a U.S. judge on Monday to "temper justice with mercy" and impose a lenient sentence.
In a filing in Manhattan federal court, lawyers for Mehmet Hakan Atilla, a manager at Turkey's majority state-owned Halkbank, said that federal guidelines would suggest a sentence of 46 to 57 months, and that the sentence should be "dramatically below" that. Atilla has already been in jail for about 12 months.
Atilla, 47, is scheduled to be sentenced on April 11 by U.S. District Judge Richard Berman. Prosecutors are expected to make their case for what Atilla's sentence should be in a court filing next Monday.
Atilla's lawyers said in Monday's filing that Atilla was the only foreign banker ever prosecuted under the U.S. sanctions law, and that a heavy sentence would be unfair when other bankers were not punished at all.
They argued that Atilla's conduct was "less culpable than that of someone who owes allegiance to the United States," and that "thwarting the foreign policy objectives of the United States is not self-evidently wrong" for someone without ties to the country.
They said that Atilla had already suffered a severe penalty because his conviction had "shattered" his career.
Attila was arrested in New York in March 2017. He was found guilty of conspiring to violate U.S. sanctions law on Jan. 3 after a four-week trial.
Prosecutors charged that beginning around 2012, Atilla took part in a scheme to let Iran spend its oil and gas revenues abroad using fraudulent gold and food transactions through Halkbank.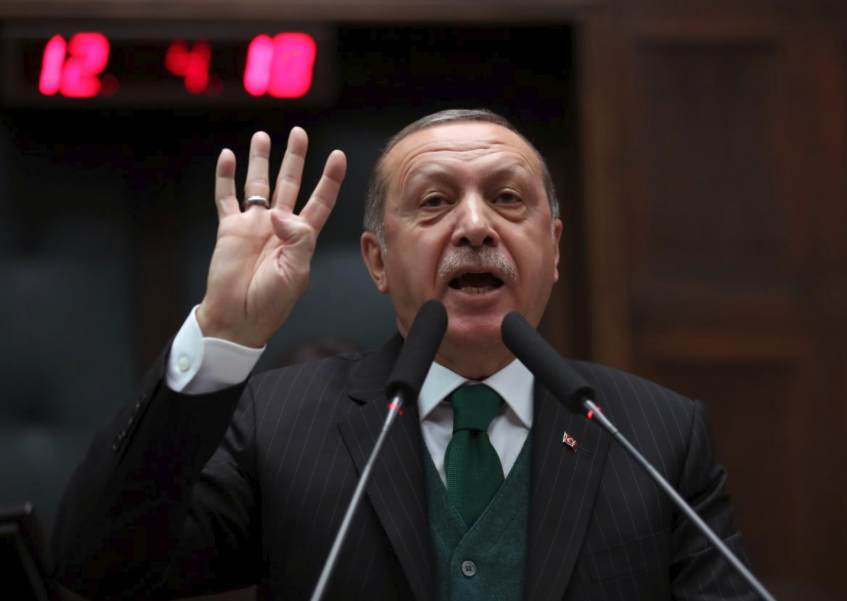 At the center of the scheme, prosecutors said, was Turkish-Iranian gold trader Reza Zarrab, who had been arrested in Florida a year earlier. Zarrab pleaded guilty and agreed to testify for prosecutors.
Atilla, testifying in his own defense, denied that he took part in any scheme.
Zarrab testified that he bribed Turkish officials, and that Turkish President Tayyip Erdogan personally signed off on parts of the scheme while he was the country's prime minister.
The case has strained relations between the United States and Turkey, which are NATO allies.
During the trial, Erdogan called the case a "plot against Turkey" based on evidence fabricated by followers of U.S.-based Muslim cleric Fethullah Gulen, whom he has also blamed for a failed 2016 coup attempt.
(Reporting By Brendan Pierson in New York Editing by Marguerita Choy)