---
By Warren Strobel
---
WASHINGTON, May 10 (Reuters) – Fifteen years after invading Iraq over weapons of mass destruction and ties to al Qaeda that both proved non-existent, the United States is again steering toward a possible confrontation with a Middle East power for suspected work on nuclear weapons and support for terrorism.
U.S. President Donald Trump's Iran policy sounds hauntingly familiar to some current and former U.S. officials who witnessed the buildup to the March 2003 invasion of Iraq, where sectarian and ethnic fractures and some 5,000 U.S. troops still remain.
More than 4,400 U.S. troops and hundreds of thousands of Iraqis died in the conflict, which many analysts have called one of the major U.S. foreign policy debacles of modern times.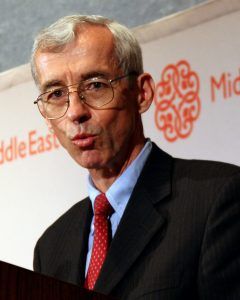 "There are disturbing and eerie similarities" in the misuse of intelligence then and now, said Paul Pillar, who was the top U.S. intelligence analyst for the Middle East from 2001 to 2005.
"The basic thing that is going on is a highly tendentious, cherry-picked, 'we know what the conclusion is'" use of intelligence, Pillar said.
Trump on Tuesday withdrew the United States from a six-nation agreement with Tehran that limits Iran's nuclear work in return for relief from economic sanctions
The president charged that the deal, negotiated under his Democratic predecessor, Barack Obama, did not address Iran's ballistic missile program, its nuclear activities beyond 2025 or its role in conflicts in Yemen and Syria.
Trump made no mention of assessments by the U.S. intelligence community and the United Nations' International Atomic Energy Agency, which has nuclear inspectors in Iran, that Tehran is complying with the 2015 deal.
Instead, he cited a cache of Iranian documents made public by Israel on April 30 that he said showed Iran's leaders lied when they denied ever pursuing a nuclear weapons project.
While the documents' authenticity has not been challenged by Western governments and intelligence experts, critics said they added little to previous assessments that concluded that Iran mothballed its effort to develop nuclear weapons in 2003. Iran called Israel's allegations "childish and ridiculous."
Beginning shortly after the Sept. 11, 2001, attacks on the United States, President George W. Bush and top aides made the case for invading Iraq by citing intelligence that Iraqi President Saddam Hussein had ties to al Qaeda and was secretly developing nuclear, chemical and biological weapons.
Both claims were proved false. Bush and his aides had exaggerated the available intelligence, relied on dubious claims from Iraqi exiles and ignored contradictory information. On some points, the CIA and its sister intelligence agencies were just wrong.
WHY IRAN IS NOT IRAQ
U.S. officials, as well as analysts in Washington and the Middle East, cautioned that there were key differences between Bush's Iraq policy and Trump's approach to Iran.
While Trump's move on Tuesday ratcheted up regional tensions and widened a rift with U.S. allies in Europe, no one is predicting an American invasion of Iran.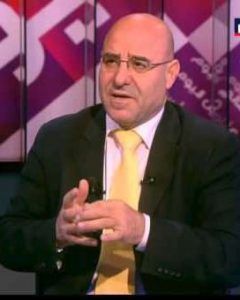 "The question is are we facing the same scenario that happened in Iraq with regards to the WMD, and will the region be dragged to war?" said Faysal Abdul Sater, a Lebanese analyst close to the Iranian-backed group Hezbollah.
"In my view, the situation is different, even if the degree of hostility has increased" between Gulf countries and Israel on one hand and Iran on the other, Sater said. "As for a direct attack on Iran, it is unlikely because it would lead by necessity to a comprehensive war that none of the parties could bear."
Mark Dubowitz, chief executive of the Foundation for Defense of Democracies think tank, said the war in Iraq resulted partly from a perception that economic sanctions on Saddam, imposed after his 1990 invasion of Kuwait, were rapidly losing effectiveness.
"I think the opposite is true now," Dubowitz said, noting that Trump appeared to favor tougher economic pressure on Iran, not military action.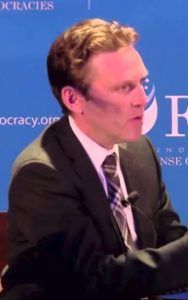 Despite the different tools, two U.S. officials familiar with Iran policy said they believed Trump's ultimate goal in Iran was similar to the Bush administration's in Iraq: replacing an anti-American government with a friendly one.
But if the Bush administration's belief that grateful Iraqis would greet invading U.S. troops with flowers was fanciful, it is "at least equally naive" to believe that "democracy will take root in Iran" if the Islamic Republic collapses, one of the officials said.
Neither Trump nor his hawkish new national security adviser, John Bolton, has publicly called in recent days for the overthrow of Iran's theocracy.
Two current and one former U.S. official said America's intelligence agencies were not being pressured to provide evidence to support the White House's policy but instead were being ignored.
Retired General Michael Hayden, a former director of both the CIA and the National Security Agency, called it "remarkable" that Trump made no mention of U.S. intelligence assessments in his speech announcing withdrawal from the Iran deal.
Trump's director of national intelligence, Dan Coats, told Congress in February that the Iran deal had extended the amount of time Iran would need to produce fissile material for a nuclear weapon and enhanced the transparency of Iran's nuclear activities.
"It's not that they're being leaned on to provide justifications," Hayden said of U.S. intelligence analysts. Trump "neither needs nor wants justification."
---
(Reporting by Warren Strobel; Additional reporting by John Walcott in Washington, Laila Bassam in Beirut and Dan Williams in Jerusalem; Editing by John Walcott and Peter Cooney)
---