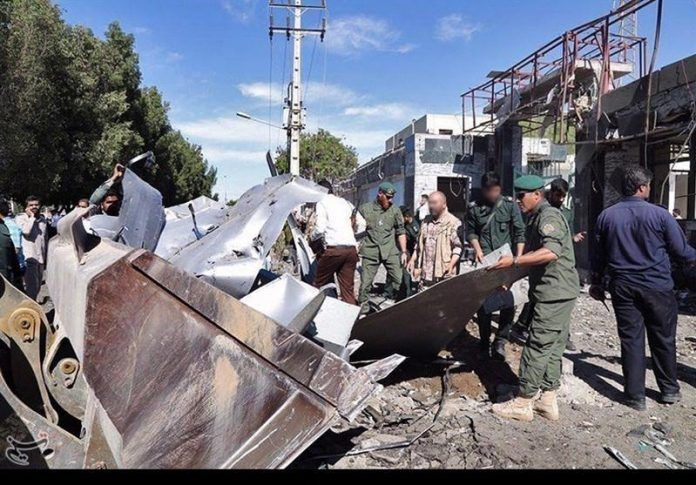 ---
By Parisa Hafezi
---
DUBAI, Dec 6 (Reuters) – At least two policemen died and 48 people were injured in a rare suicide car bomb attack by a Sunni jihadist group on a police headquarters in the port city of Chabahar in southeast Iran on Thursday, state media reported.
While suicide bombings are rare in Iran, Sunni militant groups have carried out several attacks on security forces in recent years in Sistan-Baluchestan province, where Chabahar is located.
The province is home to a Sunni minority in the largely Shi'ite country, and it has also long been plagued by violence from both drug smugglers and separatists.
State television also reported shooting in the area on Thursday.
"Two policemen were killed in the terrorist attack in Chabahar this morning," Hadi Marashi, deputy governor for security affairs, told state TV, which reported the figure of 48 hurt.
Video clips posted on Twitter, purportedly from Chabahar, showed thick smoke rising. TV reported that four children, a pregnant woman and 10 policemen were among the wounded.
"Police stopped the explosive-laden car and started firing at the driver … who then set off the explosion near the police headquarters in Chabahar," Chabahar's acting governor Rahmdel Bameri told TV.
The Washington-based SITE Intelligence Group and state media reported that Sunni jihadist group Ansar al-Furqan had claimed responsibility for the attack.
"Such terrorist acts, which are designed and adopted by enemies to divide the Iranian nation, are doomed to failure and will make us more decisive in our fight against terrorism," said First Vice President Eshagh Jahangiri, according to TV.
Iran's Revolutionary Guards promised to give a "crushing" response to the attack, state TV reported.
In June, the Revolutionary Guards Corps said it had killed Ansar al-Furqan's suspected leader, Molavi Jalil Qanbar-Zehi, in a mountainous area of Sistan-Baluchestan.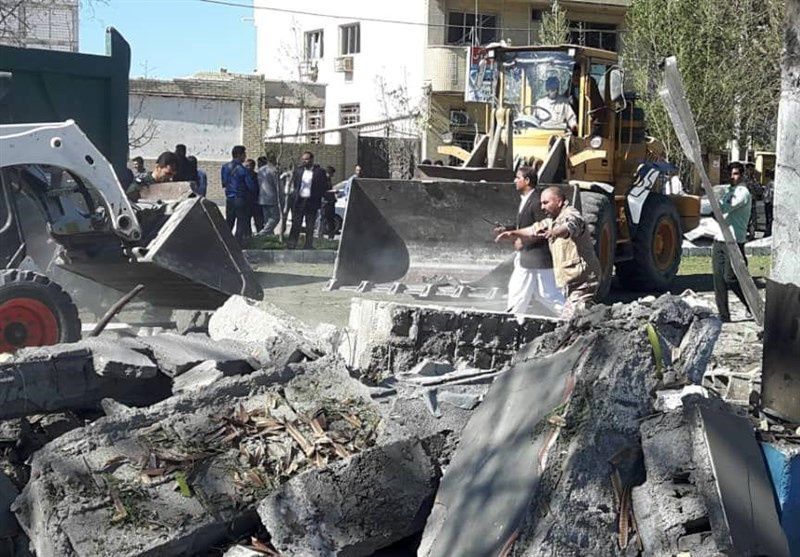 A year ago the group claimed responsibility for a blast at an oil pipeline in southern Khuzestan province.
Iran has stepped up security in border areas after gunmen in September opened fire on a military parade in the southwestern city of Ahvaz, killing 25 people, almost half of them members of the Revolutionary Guards.
Last year, in the first deadly assault claimed by Islamic State in Tehran, 18 people were killed at the parliament and mausoleum of revolutionary leader Ayatollah Ruhollah Khomeini.
Tehran accuses its Sunni-led regional rival Saudi Arabia and the United States of funding Sunni militants, a charge Riyadh and Washington deny.
"Foreign-backed terrorists kill & wound innocents in Chabahar. As we've made clear in the past, such crimes won't go unpunished," Foreign Minister Mohammad Javad Zarif tweeted. "Mark my words: Iran WILL bring terrorists & their masters to justice."
Iran says militant groups are sheltering across the border in Pakistan, and it has threatened to attack their bases if Islamabad does not confront them.
Chabahar is a free trade zone and the site of an Indian-backed port complex being developed as part of a new transportation corridor for landlocked Afghanistan.
The Indian foreign ministry condemned Thursday's attack.
"The perpetrators behind this dastardly attack should be brought to justice expeditiously. There can be no justification for any act of terror," the ministry said.
India has said it is ready to invest up to $500 million to develop the port as it seeks to create a route to landlocked Central Asian countries and Afghanistan that bypasses Pakistan.
Washington has granted exceptions to some U.S. sanctions on Iran for the project despite pulling out of a 2015 nuclear deal between Tehran and major world powers and reimposing other sanctions that were lifted under the pact.
---
(Reporting by Parisa Hafezi; Additional reporting by Dubai newsroom and Sanjeev Miglani in Delhi; Editing by Hugh Lawson)
---
---