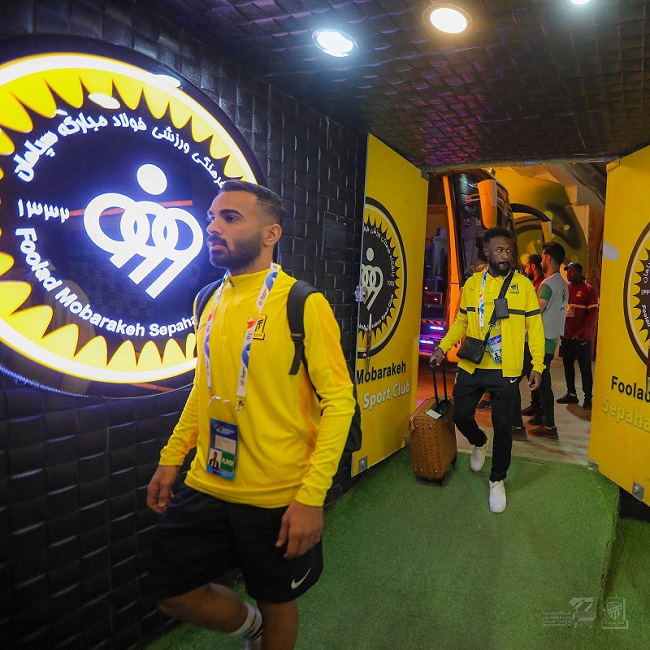 ---
Nov 3 (Reuters) – Iran's Sepahan have been handed a $200,000 fine by the Asian Football Confederation and banned from playing at their Nagsh-e-Jahan stadium after last month's Asian Champions League clash with Saudi Arabia's Al-Ittihad was cancelled.
Sepahan have also been given a 3-0 defeat in the game, which did not kick off after Al-Ittihad players refused to take to the field due to a statue of assassinated Iranian general Qasem Soleimani being placed at the entrance to the pitch.
Soccer-Iran Match With Saudis Cancelled Stirring Possible Diplomatic Row
The club will not be permitted to play their next two Asian Champions League games–against Uzbekistan's AGMK on Monday and against Iraqis Air Force Club on Nov. 27–at home with the third match of the ban suspended for three years.
The confederation's disciplinary committee said Sepahan's behaviour had "created an unsafe and unstable security environment" and "caused reputational damage to the AFC, the AFC Champions League competition and Asian football generally".
The incident occurred in Isfahan on Oct. 2, with the game called off minutes after the scheduled start time and with around 60,000 fans in the stadium.
Al-Ittihad moved onto nine points from three games in the group standings, five ahead of Air Force Club and Sepahan with AGMK bottom without a point.
Soleimani, a prominent general in the Islamic Revolutionary Guard Corps, was killed near Baghdad airport in a United States drone strike in January 2020 and is viewed as a martyr by the country's ruling regime.
EU Can Proscribe Iran's Revolutionary Guards Without Delay, Lawyers Say
Relations between Iran and Saudi Arabia have long been strained and this year's Asian Champions League is the first since 2016 in which clubs from both nations have been permitted to play each other home and away.
Other matches between clubs from the nations have taken place in Iran during the current competition, passing off without incident.
---
(Reporting by Michael Church, Editing by Ed Osmond)
---
Similar Articles to This Post