---
ANKARA, Sept 10 (Reuters) – A senior Iranian security official said Tehran will respond to any hostile action against the country and that the era of "hit and run" was over, the semi-official Tasnim news agency reported on Monday.
Iran's relations with the United States have grown tense since Washington quit a 2015 international nuclear deal with Tehran and reimposed sanctions, with the U.S. administration warning it would exert "maximum pressure" on Iran.
"The era of hit and run is over in the world and any hostile measure against our country will be responded to by Tehran 10-fold. We are capable of protecting ourselves in every field," Tasnim quoted Ali Shamkhani, the Secretary of Iran's Supreme National Security council, as saying.
"Iran's recent reaction in Iraq's Kurdistan was an example of Tehran's responding to any threat," he said.
Iran's elite Revolutionary Guards Corps (IRGC) fired seven missiles in an attack on Iraq-based Iranian Kurdish dissidents that killed at least 11 people on Saturday, Iranian media quoted the Guards as saying on Sunday.
In August, Washington imposed sanctions on the acquisition of U.S. dollars by Iran, and its trade in gold and precious metals. On Nov. 4 Washington will reimpose sanctions on Iran's oil exports and banking sector.
---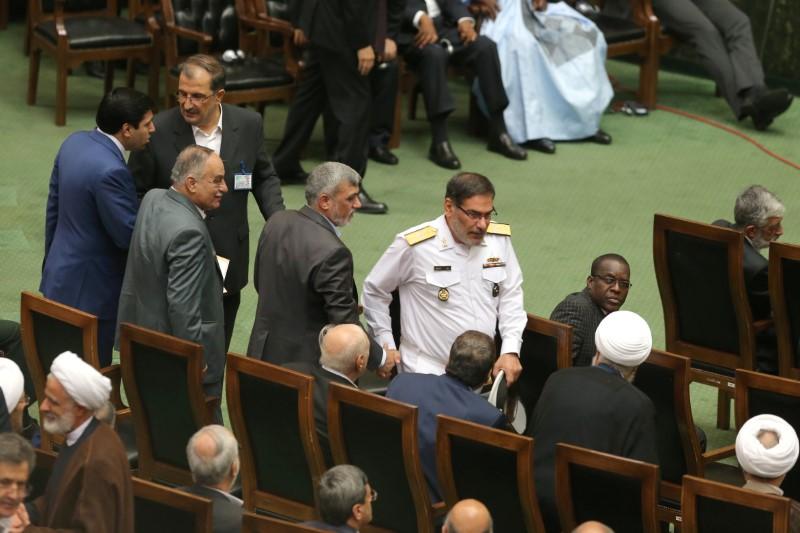 ---
Iran and other signatories of the nuclear deal, including Britain, France, Germany, Russia and China, have been working to find a way to salvage the agreement despite U.S. pressures.
Iran has called on European powers to accelerate their efforts if they want Tehran to stay in the pact, including measures to guarantee Iranian oil sales.
The United States is pushing Iran's oil buyers to cut their purchases to zero, although it may issue some waivers. Iran's vice president said such efforts to cut Iran's crude exports were "nonsense".
"However, there is a possibility of Iran's oil sales dropping," Iran's state TV quoted first Vice-President Eshaq Jahangiri as saying.
"But despite all these pressures and hardships, the (Iranian) government is wholeheartedly looking for solutions to defuse America's plans."
Iran's economy largely relies on oil sales to China, Japan, South Korea, India and the EU. Several importers of Iranian crude have opposed unilateral U.S. sanctions on Iran, but some have already cut purchases of Iranian oil.
---
(Writing by Parisa Hafezi, Editing by Mark Heinrich and William Maclean)
---