---
DUBAI, Nov 10 (Reuters) – Iranian President Hassan Rouhani said on Saturday that U.S. sanctions announced last week have had no effect on Iran's economy because Washington had already practically reimposed them earlier.
The restoration of sanctions is part of a wider effort by U.S. President Donald Trump to force Iran to curb its nuclear and missile programs as well as its support for proxy forces in Yemen, Syria, Lebanon and other parts of the Middle East.
"The sanctions have had no impact on our economy because America had already used all the weapons at its disposal and there was nothing new to use against us," Rouhani said in remarks carried live on state television.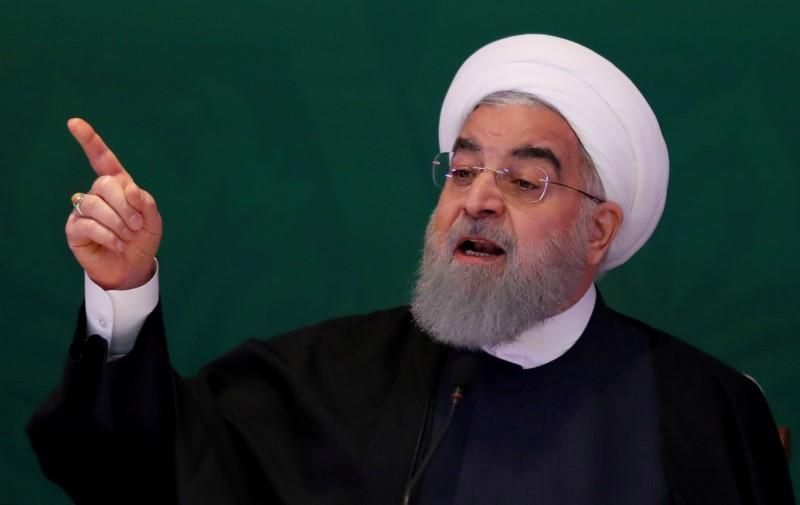 "They just issued a long list of banks, their branches … and airlines and their planes. And this shows that they are merely trying to affect the Iranian nation psychologically," Rouhani said.
The United States said it would temporarily allow eight importers to keep buying Iranian oil when it reimposed sanctions last Monday aimed at forcing Tehran to curb its nuclear, missile and regional activities.
"It has now become clear that America cannot cut Iran's oil exports to zero," Rouhani added, speaking after a weekly meeting with the heads of the parliament and the judiciary.
In May, Trump exited Iran's 2015 nuclear deal with six powers and Washington reimposed a first round of sanctions on Iran in August.
---
(Reporting by Dubai newsroom; Editing by Kirsten Donovan)
---