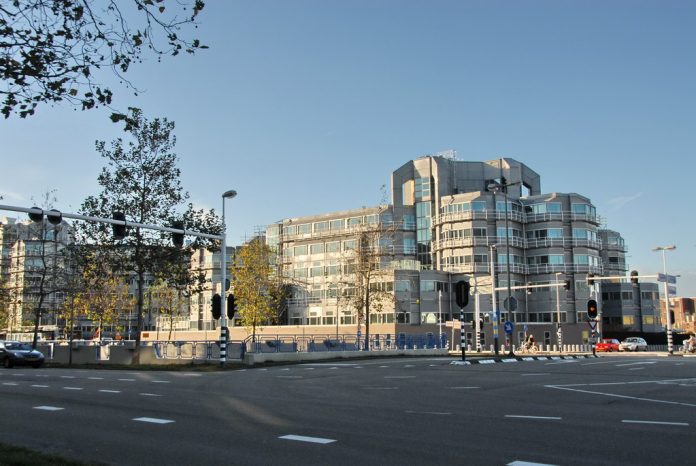 AMSTERDAM, July 6 (Reuters) – The Netherlands has expelled two Iranian embassy staff, the Dutch Intelligence service AIVD said on Friday.
"We can confirm that the Netherlands has expelled two persons accredited to the Iranian embassy," a spokesperson for Dutch intelligence said. "We will not provide any further information."
A European government official and a Western intelligence source said the expulsions occurred up to two months ago. Dutch state broadcaster NOS said the expulsions were on June 7.
The Dutch foreign ministry declined to comment.
"All these arrests and expulsions are part of our enemies' attempts to harm efforts to salvage the nuclear deal," a senior Iranian official told Reuters.
He was referring to the multinational deal under which sanctions on Iran were lifted in return for curbs on its nuclear programme verified by the International Atomic Energy Agency. The United States pulled out of the accord in May.
Iran held talks with other world powers in Vienna on Friday, but diplomats see limited scope for salvaging the deal.
Belgium said this week it had arrested two Belgians of Iranian origin suspected of plotting to bomb an Iranian opposition rally on the outskirts of Paris.
It has also requested the extradition of an Austria-based Iranian diplomat held in Germany and a man of Iranian origin in France in connection with the Paris plot.
Iran said it had nothing to do with the plot described by Belgian authorities, which it called a "false flag ploy", and said it was ready to work with all concerned parties to get to the bottom of it.
---
(Additional reporting by Anthony Deutch and Toby Sterling in Amsterdam, Mark Hosenball in Washington and John Irish in Paris; Writing by Alissa de Carbonnel; Editing by Mike Collett-White )
---