---
By Michael Holden and Sam Tobin
---
LONDON, Oct 9 (Reuters) – Government lawyers will on Monday tell Britain's top court that it should overturn a ruling which declared unlawful a plan to deport migrants to Rwanda, one of Prime Minister Rishi Sunak's key policies.
In June, London's Court of Appeal concluded that the scheme to send tens of thousands of migrants more than 4,000 miles (6,400 km) to East Africa was not lawful, saying Rwanda could not be treated as a safe third country.
The court ruled that those sent to Rwanda would be at risk of being sent home where they could face persecution despite having a legitimate asylum claim. This would make the policy unlawful under Britain's Human Rights Act (HRA), which made the European Convention on Human Rights (ECHR) part of British law.
The decision dealt a massive blow to the Conservative Sunak's pledge to stop thousands of migrants from arriving in small boats on the English south coast.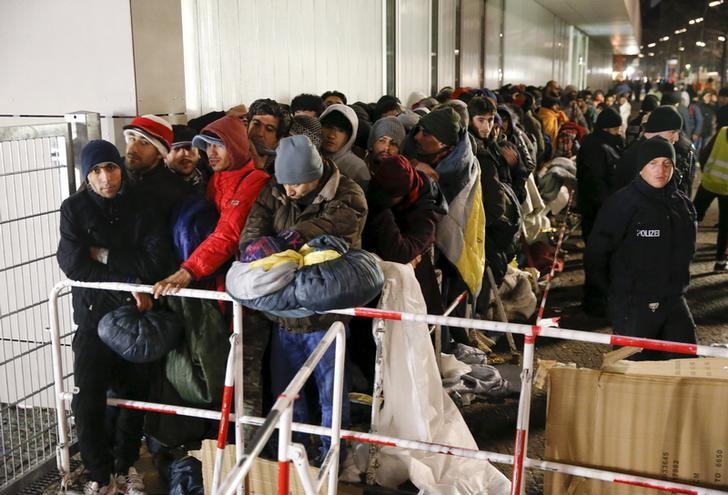 Over three days this week, the government will argue at the United Kingdom's Supreme Court that the ruling was wrong, while those representing migrants from Syria, Iraq, Iran, Vietnam and Sudan want the judges to conclude the scheme itself is unlawful.
The political stakes are high and the outcome, with a final ruling likely by year-end, could have far-reaching consequences.
Sunak, whose Conservatives are trailing by about 20 points in opinion polls ahead of an election expected next year, has made a vow to "stop the boats" one of his five priorities as he seeks to turn around his party's fortunes.
Surveys show that immigration, a key factor in the 2016 referendum vote for Britain to leave the European Union, remains a major concern for voters, and that the vast bulk of the public think the government is handling the issue badly.
The government's first planned Rwanda deportation flight had been due to leave in June last year, but was blocked at the last minute by an injunction from the European Court of Human Rights until all the UK legal action had been concluded.
Many in Sunak's party want Britain to pull out of the ECHR to prevent any repeat, while in a speech to party faithful last week Home Secretary (interior minister) Suella Braverman labelled the Human Rights Act, "the Criminal Rights Act".
"I am confident that our approach complies with our international obligations," Sunak told the Conservative conference. "But know this, I will do whatever is necessary to stop the boats."
The court case comes as governments around the world wrestle with how to cope with the arrival of hundreds of thousands of migrants fleeing war zones or seeking better lives in the West.
In the United States, President Joe Biden's administration said it would add sections to a border wall to stave off record crossings from Mexico, while in Europe, governments are grappling with how to cope with the arrival of hundreds of thousands of migrants from Africa, Asia and the Middle East.
The EU's 27 leaders met last week with migration top of the agenda following the arrival of an estimated 250,000 migrants this year, with Germany introducing border checks to crack down on people smugglers.
---
(Reporting by Michael Holden and Sam Tobin; editing by Mark Heinrich)
---
Similar Articles to This Post