---
By Parisa Hafezi
---
ANKARA, June 4 (Reuters) – Iran's top leader said on Monday he had ordered preparations to increase uranium enrichment capacity if a nuclear deal with world powers falls apart after the U.S. withdrawal, and he vowed never to accept limits on Tehran's ballistic missile programme.
Tensions between Iran and the West have resurged since President Donald Trump pulled the United States out of world powers' 2015 nuclear deal with Tehran, calling it deeply flawed.
European signatories are scrambling to save the accord, which they see as crucial to forestalling an Iranian nuclear weapon, by seeking to ring-fence trade with Iran against new U.S. financial sanctions to dissuade Tehran from quitting the deal.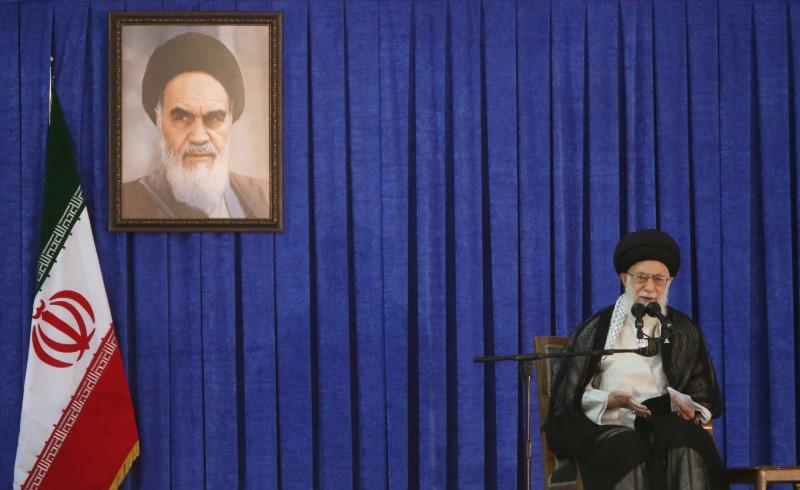 "Our enemies will never be able to halt our nuclear progress…It is their bad dream and will not happen," Iranian Supreme Leader Ayatollah Ali Khamenei said in a televised speech.
In case European, Russian and Chinese signatories to the deal prove unable to protect its economic benefits for Iran, Khamenei said, "I have ordered Iran's atomic energy agency to be prepared to upgrade our (uranium) enrichment capacity".
He appeared to be hardening a threat to restore Iran's disputed enrichment drive first made after Trump quit the nuclear deal.
One of Trump's demands – which European allies support in principle – is new negotiations to rein in Iran's ballistic missile programme, which was not covered by the nuclear deal.
Khamenei again ruled this out. "Some Europeans are talking about limiting our defensive missile programme. I am telling the Europeans, 'Limiting our missile work is a dream that will never come true," he said.
Under the deal, the Islamic Republic curbed its capacity to enrich uranium for nuclear fuel and in return won a lifting of most international sanctions that had hobbled its economy.
Trump also objected that the 2015 deal, reached under his predecessor Barack Obama, did not address Iran's nuclear work beyond 2025 or its role in conflicts in Yemen and Syria. Though committed to the deal, European powers share Trump's concerns and want broader talks with Iran to address the issues.
Khamenei rejected this as "economic and psychological… warfare against us, and new American sanctions are part of it".
For all of Iran's fierce public riposte to U.S. threats of tougher sanctions, some senior Iranian officials see the U.S. position as a "bargaining strategy" and believe the door to a diplomatic compromise should stay open.
ENRICHMENT CAPACITY
Iran's increasing capacity to enrich uranium to higher levels of fissile purity was one of the burning issues during years of negotiations with world powers, which wanted enrichment limited to research scale to minimise the risk of Iran being able to assemble a nuclear explosive at short notice. Iran has repeatedly denied seeking a nuclear weapon from enrichment.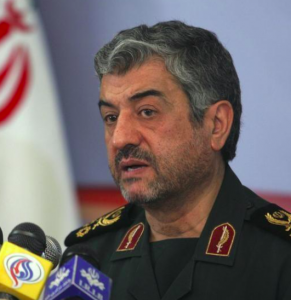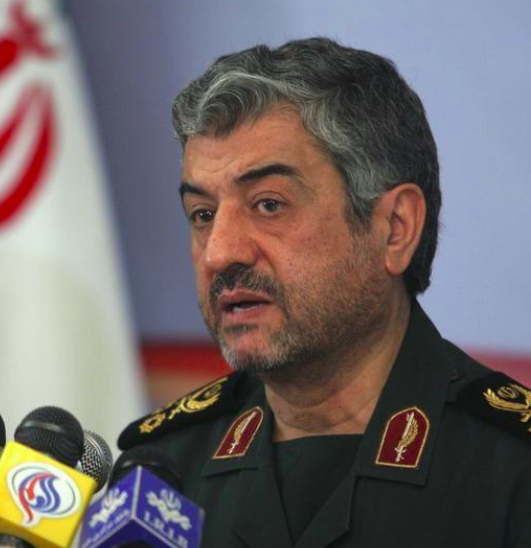 Major General Ali Jafari, commander of Iran's Revolutionary Guards, said last year that it had missiles with a 2,000-km (1,240-mile) range that could hit arch-enemy Israel and "most American interests and forces" in the Middle East.
After the U.S. withdrawal on May 12, Iran said it would remain in the nuclear deal only if were protected from renewed U.S. sanctions on key sectors of its economy such as oil, in cooperation with other signatories of the pact.
Options being considered by the EU to keep Tehran in the nuclear deal include new credit lines for Tehran, increased energy cooperation and implementing EU laws to block European companies from caving in to U.S. sanctions.
In his speech marking the 29th anniversary of the death of Iranian revolutionary leader Ayatollah Ruhollah Khomeini, Khamenei insisted on resisting U.S. pressure and again warned of a harsh response if Iran came under attack.
"Tehran will attack 10 times more if attacked by enemies … The enemies don't want an independent Iran in the region … We will continue our support for oppressed nations," Khamenei said.
Shi'ite Muslim Iran backs President Bashar al-Assad in Syria's civil war, Shi'ite militias in Iraq, Houthi rebels in Yemen's conflict and Lebanon's heavily armed Hezbollah movement.
Khamenei also said Iran had no intention of curbing its influence in the Middle East as demanded by the Western powers and urged Arab youth to stand up to U.S. pressure.
"Young Arabs, you should take action and the initiative to control your own future … Some regional countries act like their own people's enemies," he said.
---
(Writing by Parisa Hafezi Editing by Mark Heinrich)
---