---
By Ahmad Rafat
---
Iran's Ministry of Intelligence said in a statement on Sept. 30 that it had arrested nine European nationals from Germany, France, Poland, the Netherlands, Sweden, Italy, and other countries, for their alleged "participation in the unrest" or "role in colluding behind the scenes."
The family of one detainee broke their silence on Oct. 3, naming her as Alessia Piperno, a 30-year-old Italian citizen.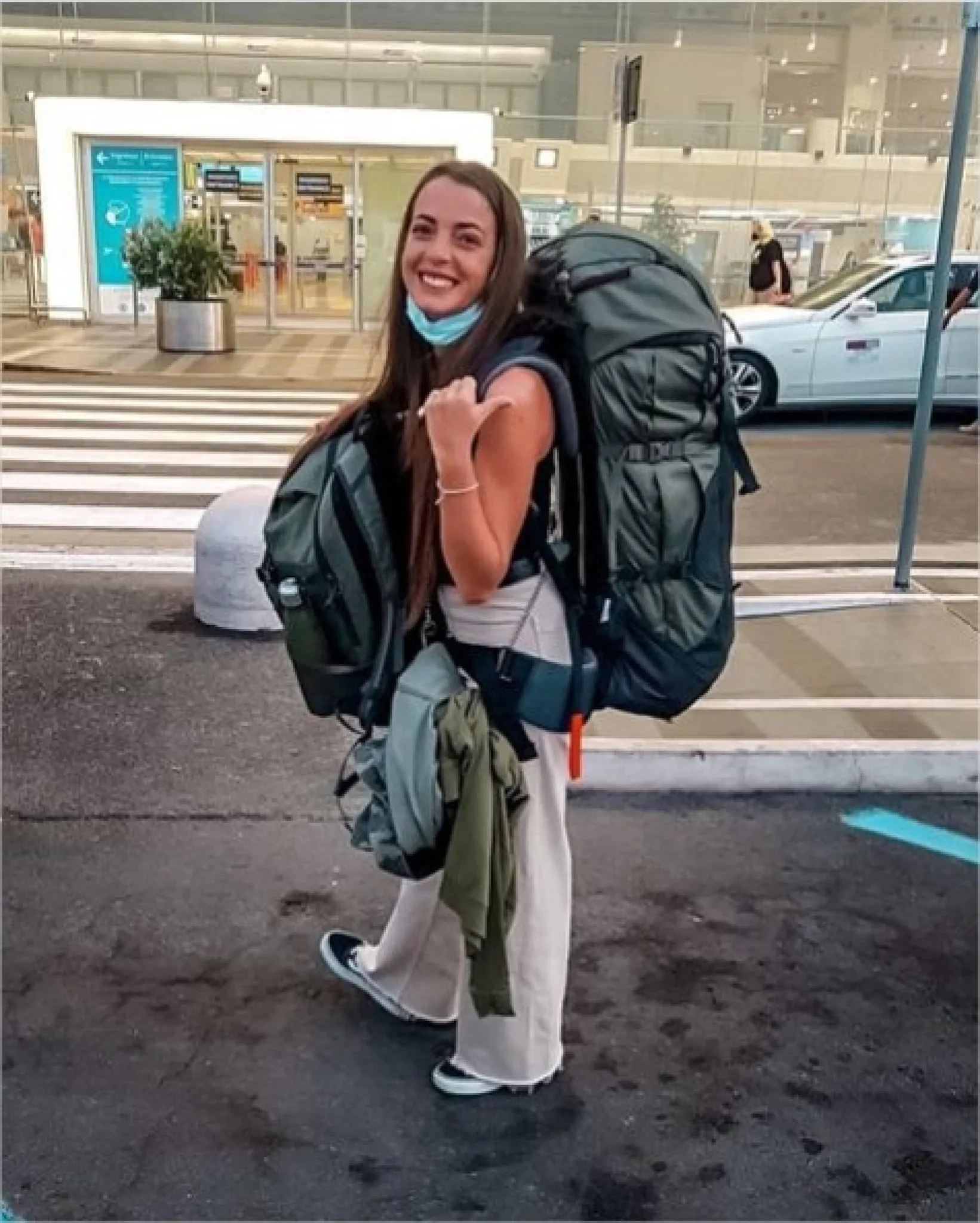 Ms. Piperno was reportedly arrested on Sept. 29 before she could celebrate her 30th birthday with her friends. She spoke to her family in Rome two days later.
"My daughter called us crying and saying she was in prison," Alessia's father, Roberto Piperno, who owns a bookstore in Rome, said. "Many prisoners have been incarcerated for no reason for months. My daughter asked for our help, saying she feared she could never leave."
"We have not heard from Alessia since then," Mr. Piperno explained. "We have contacted the Italian Foreign Ministry and embassy [in Tehran]; both told us they had no further information, noting that the Islamic Republic was not cooperating on this issue."
The Italian Foreign Ministry reportedly asked Roberto Piperno not to speak publicly about his daughter's detention, forcing him to remove all of his Facebook posts relating to his daughter's plight.
Kayhan Life has seen the content of the deleted Facebook post, in which Roberto Piperno wrote: "We did not hear from Alessia after a phone conversation we had on her birthday, Sept. 28, until she called us from prison on Sept. 30. We have not heard from her and received no news since then. Her phone is turned off. My wife, son, and I cannot remain silent. We cannot keep quiet when a tearful child asks for help from her parents in a trembling voice."
Alessia Piperno quit her job six years ago to travel the world. She published her experiences and observations on her Instagram account (@travel.adventure.freedom). Alessia traveled to Iran two months ago and planned to visit Pakistan afterward.
"We world travelers and tourists stay in a country as long as everything is beautiful, but get on a plane and leave as soon as the situation changes," Alessia wrote at the start of the protests in Iran. "Although it may not be a smart choice, I cannot leave and want to be present in these moments."
"People are tired here and refuse to be manipulated by anyone. That is why they have come out into the streets in their thousands," she added. "They are crying for freedom. They are all out; women, men, young and old. Every single one of them put their lives on the line when they protest in the streets."
In an earlier Instagram post, Alessia  said: "Iranian police killed a 22-year-old Iranian girl because of a problem with her hijab. It could have happened to me, my friend Haniyeh, or any other woman I met during this trip. The hijab does not symbolize religion in Iran but the state. Every woman must cover her entire body; otherwise, she may be imprisoned or receive 70 lashes."
"I have been living here for two months and consider myself one of these women fighting for their rights and protesting for freedom," she said. "Many of these women have come out because a 22-year-old should not be killed for wearing an incomplete hijab. Before being women, we are human beings."
Alessia wrote in her last Instagram post before her arrest: "I will start the seventh year of my travel in a few days. However, when I look back, it seems as if I put on my rucksack only a few days ago to travel to the land of my dream, Australia. I was only 24 years old then. I am 30 years old now. I had promised myself to stop [traveling] at 30. The day has come, but I wonder if I am ready to stop."
"These have been the most beautiful years of my life," she added. "I have truly lived during these years. I have learned much, met incredible people, and discovered the true beauty of our planet. The world and people have given me more than I ever hoped for, and I have been recharged with so much energy that I cannot just keep it all for myself."
Kayhan Life contacted the Italian Embassy in Tehran but could not get any further information about the plight of Alessia Piperno.
An Italian national living in Tehran, who had a chance encounter with Alessia three days before her arrest, told Kayhan Life: "Although we cannot say that she was revolutionary or even political, she was deeply affected by the protests, and said we must make the world hear the voice of these people."
Alessia's other posts on her Instagram account, besides those describing her positive and beautiful experiences during her visit to Iran, could have led to her arrest.
The Islamic Republic needed to arrest some foreign visitors for supporting its theory of "a global conspiracy" and "the role of foreign countries in the unrest."
Branding Alessia and the other eight detained Europeans as "American and Israeli spies" and holding them as hostages will enable the regime to use them as bargaining chips in its future dealings.
Similar Articles to This Post