---
By Henriette Chacar, Nidal al-Mughrabi and Ilan Rozenberg
---
JERUSALEM/GAZA/ASHKELON, Oct 12 (Reuters) – Israel said on Thursday there would be no humanitarian break to its siege of the Gaza Strip until all its hostages were freed, after the Red Cross pleaded for fuel to be allowed in to prevent overwhelmed hospitals from "turning into morgues".
Israel has vowed to annihilate the Hamas movement that rules the Gaza Strip in retribution for the deadliest attack on Jews since the Holocaust, when hundreds of gunmen poured across the barrier fence and rampaged through Israeli towns on Saturday.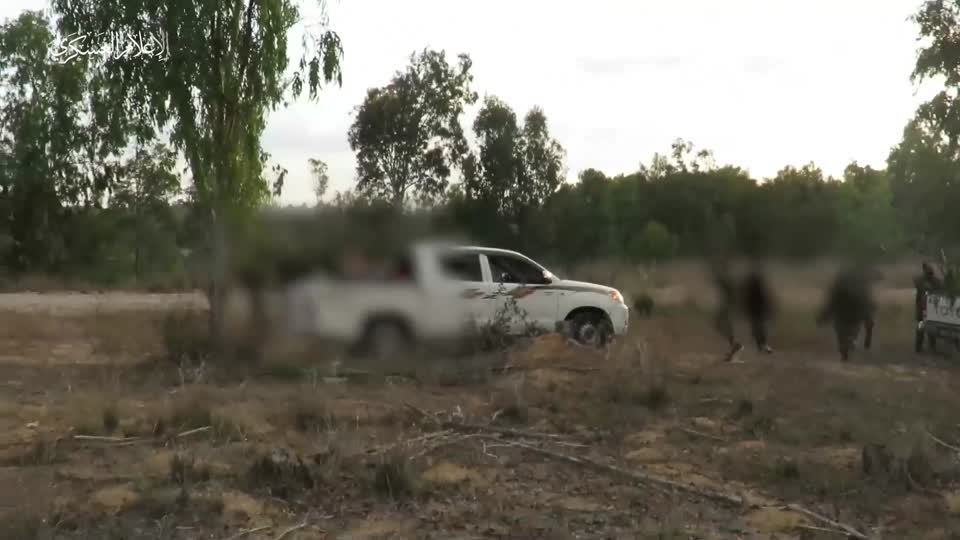 Public broadcaster Kan said the Israeli death toll had risen to more than 1,300 people killed since Saturday. Most were civilians gunned down in their homes, on the streets or at a dance party. Scores of Israeli and foreign hostages were taken back to Gaza.
The full scale of the killings has emerged in recent days after Israeli forces reclaimed control of towns, finding homes strewn with bodies, including women who were raped and killed and children who were shot and burned.
Israel has responded so far by putting the enclave, home to 2.3 million people, under total siege and launching by far the most powerful bombing campaign in the 75-year history of the Israeli-Palestinian conflict, destroying whole neighbourhoods.
Gaza authorities say more than 1,200 people have been killed and more 5,000 people have been wounded in the bombing. The sole electric power station has been switched off and hospitals are running out of fuel for emergency generators.
"The human misery caused by this escalation is abhorrent, and I implore the sides to reduce the suffering of civilians," Fabrizio Carboni, regional director of the International Committee of the Red Cross, said in a statement on Thursday.
"As Gaza loses power, hospitals lose power, putting newborns in incubators and elderly patients on oxygen at risk. Kidney dialysis stops, and X-rays can't be taken. Without electricity, hospitals risk turning into morgues."
Israel's Energy Minister Israel Katz said there would be no exception to the siege without freedom for Israeli hostages.
"Humanitarian aid to Gaza? No electrical switch will be lifted, no water hydrant will be opened and no fuel truck will enter until the Israeli hostages are returned home. Humanitarian for humanitarian. And nobody should preach us morals," Katz posted on social media platform X.
OPINION: Iran's Support for Hamas, Destructive Agenda Must Be Firmly Condemned
NO DECISION ON GROUND ASSAULT
At the hospital in Khan Younis, the main city in the south of the Gaza Strip, a woman tried to calm down a weeping girl who kept screaming "my mother, I want my mother".
"She is looking for her mother. We don't know where she is," said the woman who took the girl in her arms. The girl's face suffered bruises and cuts after their house was damaged by an air strike.
In Gaza's Al Shati refugee camp, residents were sifting through rubble with their bare hands looking for survivors and bodies. Rescue workers say they lack fuel and equipment to dig victims out of collapsed buildings.
Across the barrier in Ashkelon, southern Israel, cars and buildings were damaged by fresh rocket strikes from Gaza. Workers swept up debris.
U.S. Secretary of State Antony Blinken landed in Israel on Thursday on a trip to show solidarity with Israel, help prevent the war from spreading and push for the release of hostages, including American citizens.
He will also visit Jordan, and officials in the Palestinian Authority – rivals to the Hamas Islamists that control Gaza – said Blinken would meet their president, Mahmoud Abbas, on Friday.
Israel formed a new unity war government on Wednesday, bringing opponents of Prime Minister Benjamin Netanyahu into his cabinet.
It has called up hundreds of thousands of reservists in preparation for what could be a ground assault on Gaza. No decision to invade has yet been made "but we're preparing for it", military spokesperson Lieutenant-Colonel Richard Hecht said early on Thursday.
The latest strikes overnight were focused on Hamas's "Nukhba Force", which spearheaded Saturday's attacks, Hecht told reporters. Palestinian gunmen were still trying to infiltrate Israel by sea and the military was still working to secure the Gaza fence, Hecht said.
MESSAGE TO IRAN
The war has torn up diplomacy in the region, just as Israel was preparing to reach an agreement to normalise ties with Saudi Arabia, the richest Arab power, and months after Riyadh resumed ties with its regional rival Iran, sponsor of Hamas.
Tehran has celebrated the Hamas attacks but denied being behind them. U.S. President Joe Biden said a deployment of military ships and aircraft closer to Israel should be seen as a signal to Iran to stay out of the conflict.
"We made it clear to the Iranians: Be careful," Biden said.
Netanyahu brought one of his rivals, centrist opposition leader Benny Gantz, into the government on Wednesday.
"At this time we are all the soldiers of Israel," Gantz said in remarks announcing the unity war cabinet. Netanyahu said: "We have put aside all differences because the fate of our state is on the line."
---
(Reporting Maayan Lubell and Emily Rose in Jerusalem and Nidal al-Mughrabi in Gaza, Emma Farge in Geneva, Jeff Mason in Washington and Reuters bureauxWriting by Simon Lewis, Lincoln Feast and Peter Graff; Editing by Alex Richardson)
---
Similar Articles to This Post