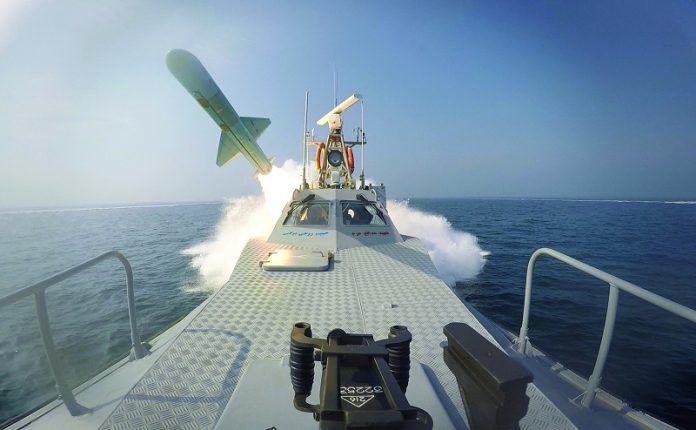 ---
DUBAI, Aug 2 (Reuters) – Iran's Revolutionary Guards' navy has unveiled new vessels equipped with 600-km range missiles at a time of rising tensions with the U.S. in the Persian Gulf, the semi-official Tasnim news agency reported on Wednesday.
The announcement was made during a military exercise off the coast of Abu Musa island, one of three Persian Gulf islands under Iranian control but disputed by the United Arab Emirates.
The news agency gave no details about the missiles but cited a commander on the need to defend the islands.
Israel Accuses Iran of Using Civilian Ships As 'Floating Terror Bases'
"The islands of the Persian Gulf are part of Iran's honour and we will defend them," Revolutionary Guards' Navy Commander Alireza Tangsiri said, adding that Persian Gulf security needed to be provided by regional countries.
"The Persian Gulf belongs to all of the region's countries … These states must be very prudent and prevent themselves from falling into the conspiracies and divisive plans of extra-regional countries," he added.
Last month, the United States sent additional F-35 and F-16 fighter jets, along with a warship to the Middle East, in a bid to monitor waterways in the region following Iran's seizure of commercial shipping vessels in recent months.
---
(Reporting by Dubai Newsroom; Editing by Muralikumar Anantharaman, Robert Birsel)
---
Similar Articles to This Post