---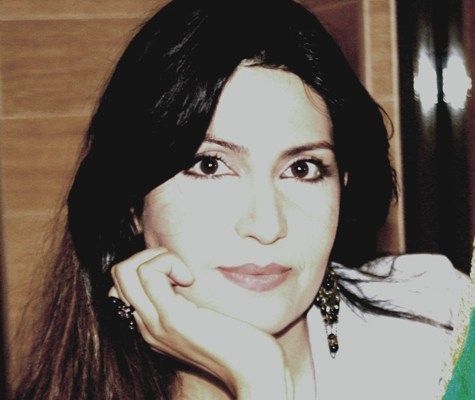 ---
The Iranian military has the capability to create a national internet, replacing interconnected global networks, the Islamic Republic News Agency (IRNA) has quoted Major General Mohammad Bagheri — the Chief of Staff of the Armed Forces of the Islamic Republic — as saying.
General Bagheri made the remarks during an inspection of the Shahid Modarres Tactical Training Center for the ground forces of the Islamic Revolutionary Guards Corps (IRGC).
Asked if there was any possibility of the armed forces getting involved in developing internet networks, Commander Bagheri said: "This is not part of the armed forces' core responsibilities. However, given our extensive experience and knowledge in this field, we can develop a national internet, and complete our intelligence network. Foreign entities control 70 percent of the broadband connections in the country. We have enabled them to influence the minds of our young people."
The Iranian authorities have been concerned about cyberattacks on the country's military, nuclear, oil and gas installations for some time — particularly attacks generated by the U.S., given that Iran has rejected talks with Washington, refused to halt its ballistic missile program, and scaled back its commitments to the 2015 Joint Comprehensive Plan of Action (JCPOA), better known as the Iran nuclear deal.
According to Western media reports, that the U.S. Army Cyber Command disabled the IRGC's computer system controlling rocket and missile launchers on June 20 in retaliation for the shooting of an American RQ-4 Global Hawk surveillance drone near the Strait of Hormuz.
Speaking two days before Commander Bagheri, during a special session of the Majlis (Iranian Parliament), Minister of Information Mohammad Javad Azari Jahromi clarified his ministry's role in monitoring web content.
"Our technology is the envy of our enemies. We are proud of our youth, who have made great progress in this area," Mr. Jahromi said in response to a question from Nasrollah Pejmanfar, a Majlis deputy representing the Mashhad and Kalat electoral district in the northeastern province of Khorasan Razavi.
Mr. Pejmanfar had expressed reservations about the Ministry's ability to identify and stop individuals selling anonymous Sim cards and virtual private networks (VPNs), which enable users to send and receive data across shared or public networks.
Asked why his ministry did not block VPNs, Jahromi said: "In the first place, the law does not require the Ministry to do that. It is not our responsibility. Web providers should do that. Also, have you thought of the consequences if all VPN services were to shut down tomorrow? Academics could not conduct research. Sanctioned merchants could not access their bank accounts. Also, web developers would have a lot of problems. We cannot address these issues without a sensible plan."
"We cannot have a single rule for all segments of our society to access the internet. A university student, a teacher, and a journalist should have different levels of access to the internet than an eight-year-old child," Jahromi explained. "Nowadays, people can buy VPNs easily in the country. No one is stopping this business. It is not impossible to find out who is selling VPNs in the country. It cannot be that difficult to discover the identity of this mafia. However, when I raise the issue, I am told that it is not illegal to sell VPN services. It is a lucrative business involving billions of tomans. No one prevents the sale of this service. They say the Ministry and I should shut it down and face the consequences of disrupting people's lives."
The sale of VPN software reportedly generates between $12 and $17 million a month for traders in Iran.
The Prosecutor General's Cyber Division Rapid Reaction Center is the body that polices web content in the country. It comprises 12 members from the three branches of government, six of whom are cabinet ministers.
Commenting on the U.S. cyberattack in June, Minister Jahromi denied that it was successful and said: "We have been fending off various forms of cyber terrorism such as Stuxnet for a long time. We have also faced [U.S.] unilateral sanctions. Our systems' firewalls successfully blocked 33 million separate cyberattacks last year alone. Despite their best efforts, they have failed in their attacks."
"Protecting civilians in cyberspace—especially privacy & security—must be the highest priority for all of us. Today Iranian startups are the best. We invite everyone to invest. The international community has paid too much for U.S. unilateralism. Let us stand together," Jahromi tweeted in English after delivering a speech at the Asia Pacific ICT Ministerial Meeting 2019, hosted by the Ministry of Communications and Information of Singapore on June 25 and 26.
---
[
Translated from Persian
by Fardine Hamidi]
---