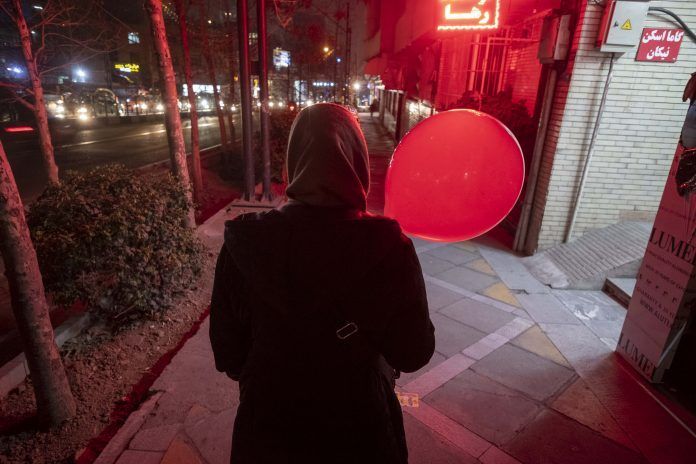 ---
By Firouzeh Nordstrom
---
In 2012, the United Nations General Assembly designated Feb. 12 as the International Day of Zero Tolerance for Female Genital Mutilation, with the "aim to amplify and direct the efforts on the elimination of this practice."
Female genital mutilation (FGM) is a procedure where the female genitals are deliberately cut, injured, or changed, without there being a medical reason. It's also commonly known as female circumcision or cutting. FGM poses serious health issues to women who undergo the procedure. The operation frequently causes infection and bleeding, and sometimes even death.
The practice still exists in several regions in Iran, where many girls and women are subjected to this brutal and misogynistic practice to curb their natural sex drive.
Kayhan Life recently spoke to Rayehe Mozafarian, the founder and director of Stop FGM Iran, or "Step by Step Towards Stopping Female Genital Mutilation in Iran." Ms. Mozafarian is also a doctoral candidate at Anadolu University in Eskisehir, Turkey. She is an activist who has written several books on women's issues, most notably "Razor and Tradition."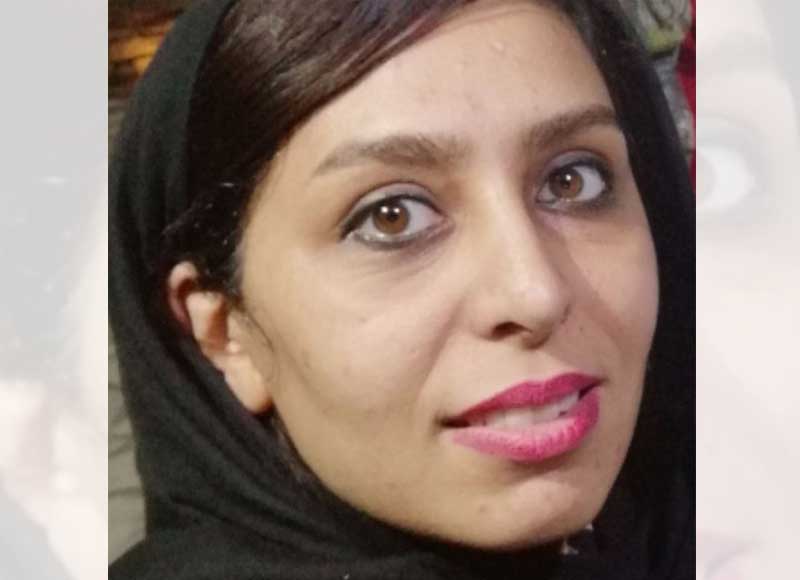 "We must distinguish girl's circumcision from cosmetic surgery performed on female genitalia, so highlight the difference between the two, even though the procedure for both is the same," Mozafarian noted. "Many gynecologists and obstetricians believe that, according to some customs, children undergo female circumcision involuntarily."
"They argue that the operation would be safe if it was performed under hygienic conditions by a gynecologist or an obstetrician on an adult female who undergoes the procedure surgery voluntarily. They believe it differs from women's circumcision," Mozafarian said. "This view has made gynecologists and obstetricians distinguish between cosmetic genital surgery and female circumcision. There is no difference between the two operations — both result in the mutilation of female genitalia."
Mozafarian noted that while the World Health Organization (WHO) does not mention cosmetic genital surgery in any of its publications, it defines FGM as "a traditional harmful practice that involves the partial or total removal of external female genitalia, or other injuries to female genital organs for non-medical reasons. Any form of piercing and similar practices could mutilate female genital."
"Therefore, cosmetic genital surgery can be considered a form of FGM," Mozafarian argued. "So, to make money, some gynecologists and obstetricians urge their patients to undergo cosmetic genital surgery."
"Some women consider labia minora [a pair of thin dermal folds that form part of the vulva, or external female genitalia] as ugly and useless, and that is why some women opt for cosmetic genital surgery," Mozafarian explained. "Unfortunately, the Iranian Ministry of Health and Medical Education does not monitor these operations. Sadly, the number of these operations has increased in Iran."
Explaining why cosmetic genital surgeries were not banned in European countries, given the health risks associated with such procedures, Mozafarian said: "There has been a wealth of information about female circumcision in the past 30 years, but cosmetic genital surgery is a relatively new subject for women's rights activists. I have discussed this issue with many activists in other countries. They are also worried that many governments have not banned cosmetic genital surgery. Our discussions could lead to finding a new way to resolve this problem."
"Islamic doctrine states that we should accept our bodies as created by God. Then why do many religious women show errors in judgment and undergo these procedures and harm their bodies?" Mozafarian asked. "Cosmetic [genital] surgery and [genital] mutilation belong to the same category."
Nobel Prize Nominee Masih Alinejad Stands Up for Iranian Women on World Hijab Day 
"There are many organizations and institutions in Europe trying to raise public awareness about these and similar issues, but such information is not readily available to people in Iran. As a result, there is so much misconception and inaccurate cliches about these issues," Mozafarian noted. "People opt for these surgeries based on insufficient information, thinking circumcision could be a rewarding act! The health risks associated with these types of operations are so great that I do not believe a conscientious doctor would ever recommend such procedures."
"Several mature women who were going through menopause in Isfahan and other cities spoke to me about these operations," Mozafarian said. "They believed circumcision would increase their sexual attraction to their husbands and could also help them avoid committing sins. These instances show that the public knows very little about these issues. It also highlights the need for greater public awareness of the direct relationship between cosmetic genital surgery and female genital mutilation and the health risks associated with these operations. Media and public information services must play a more significant role in educating the public about cosmetic genital surgery."
"Some people even compare cosmetic genital surgery with nose plastic surgery," Mozafarian added. "Labia minora function as protective structures surrounding the clitoris, urinary orifice, and vaginal orifice, so removing these dermal folds interrupts their normal function, mutilates the organ, and could pose serious health risks."
Kayhan Life recently spoke to Mojgan, a young homemaker with strong religious beliefs living in Tehran. Mojgan said she knew several women with strong religious beliefs in Tehran and Mashhad who had been circumcised voluntarily under the Islamic act of Mustahabb — recommended but not compulsory.
"One of our wealthy relatives had gone to a doctor in Mashhad 11 years ago when she was 20 years old to have cosmetic surgery done on her genital," Mojgan said. "The doctor, who had a history of performing [female] circumcision, had persuaded her to be circumcised because the procedure was deemed Mustahabb. The woman began hemorrhaging, lost much blood after the surgery, and was transferred to a hospital. She almost fell into a comma. Her husband divorced her after discovering what had happened."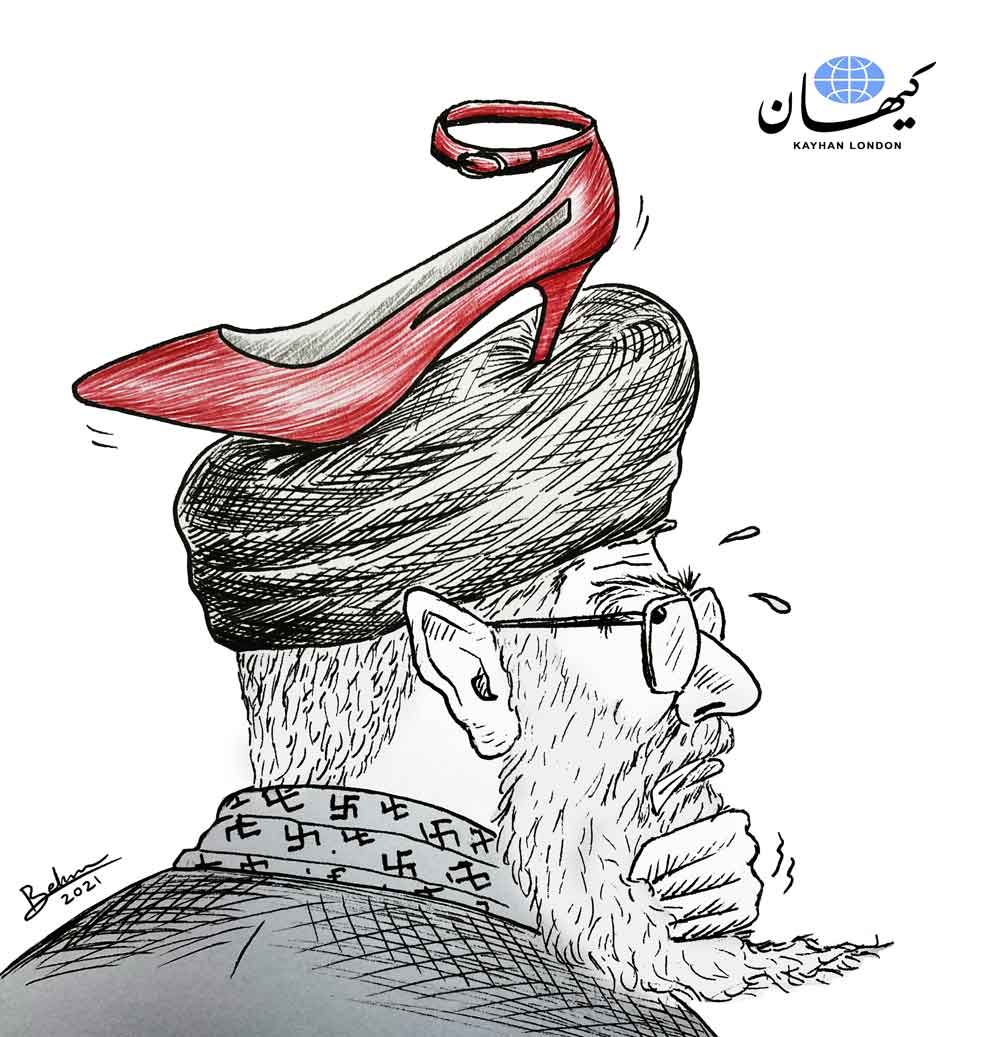 Homes of Iranian Women's Rights Activists Raided by Security Forces, Report Says 
"One of my relatives contracted venereal warts about eight years ago. She was 26 years old. I went with her to the doctor, who had a fancy office on Shariati Street (Old Shemiran Avenue)," Mojgan noted. "The doctor said she had to cut off all warts. I knew little about the condition then but later realized that the doctor was a charlatan and cutting or burning warts with acid would not get rid of them."
"When I was a child, I found a book in my father's library titled 'The Naked Face of Arab Women' [written in 1974] by [Egyptian feminist writer] Nawal El Saadawi [1931-2021]. The book provided a wealth of information about the circumcision of Arab women. I was inquisitive about the issue and found the information in the book both interesting and frightening. Seeing that I was wearing the hijab, the doctor said I could undergo [genital] cosmetic surgery and be circumcised," Mojgan explained. "So, when the doctor asked me the question, I was repulsed and said thanks, but no. She [the doctor] said many women go to her for [genital] cosmetic surgery and circumcision."
"My sister-in-law [husband's sister] when she was 34 or 35 years old, decided that the action was Mustahabb and was circumcised by the same doctor in Mashhad," Mojgan added. "She could hardly walk after the operation for several months. The area of the surgery was infected. She suffered a lot."
Similar Articles to This Post