---
---
On April 10, plainclothes security police arrested two Science Olympiad medal winners, Amir Hossein Moradi and Ali Younesi, at their homes in Tehran on unspecified charges, the human rights group, Campaign to Defend Civil and Political Prisoners in Iran, reported on April 21.
During the search of their homes, the plainclothes security police physically assaulted the men and seized their computers and mobile phones, the report added. The authorities have since transferred Mr. Younesi and Mr. Moradi to an undisclosed location.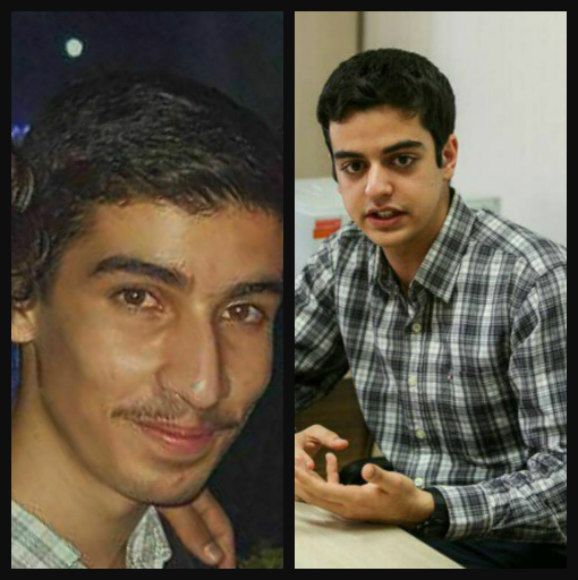 Younesi and Moradi are both fourth-year students at Tehran's Sharif University of Technology, studying computer engineering and physics.
Younesi and Moradi are, respectively, the silver medal winners of Iran's 2016 and 2017 Olympiad on Astronomy. Younesi is also the gold medal winner of the 12th International Olympiad on Astronomy and Astrophysics (IOAA) in Beijing, China, in 2017.
Meanwhile, international human rights organizations have condemned Iran for executing Shayan Saeedpour, a 21-year-old man, at Saqqez Central Prison, in the western province of Kurdistan, on April 21.
Mr. Saeedpour was only 17 years old at the time of his arrest on the charge of murder in 2015. He was, however, tried as an adult and sentenced to death in 2018.
"Shayan Saeedpour's execution was vengeful and cruel," said Diana Eltahawy, Amnesty International's Deputy Regional Director for the Middle East and North Africa. "Using the death penalty against Shayan — a child with a long history of mental illness — was strictly prohibited. By proceeding with his execution despite international opposition, the Iranian authorities have yet again made a mockery of juvenile justice."
"Juvenile offender Shayan Saeedpour was executed this morning at the prison in Saqqez city Kurdistan Province," said a tweet by Iran Human Rights (IHR) on April 21. "IHR strongly condemns Shayan Saeedpour's execution and calls for a strong international reaction."
This article was translated and adapted from Persian by Fardine Hamidi.