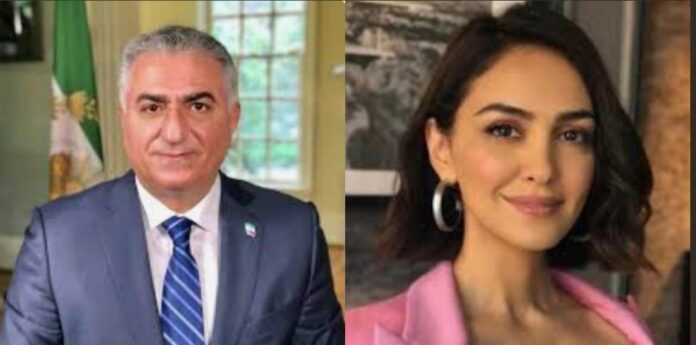 ---
Statement 1 – 27th September
In the Name of the "Woman, Life, Freedom" Revolution
The powerful and nationwide movement of the brave women and young people of Iran in protest against the murder of Zhina (Mahsa) Amini has conquered the streets of Iran and shaken the foundations of the Islamic Republic's rule. This national movement has challenged the whole system and is intent on overthrowing it.
Many strata and groups of the Iranian society: from teachers to workers; professionals to marketers, students to university graduates, from truck drivers to bus drivers, are fervently preparing for the strike. In support of this fateful revolution and bringing this historical struggle to fruition. They are giving up their work to ensure the victory of the Iranian nation and pave the way to build a free, secular and democratic Iran.
The reverberations of this enormous shift and transition away from the rule of the Islamic Republic can be heard in every corner of our dear country and have been reflected globally.
To support this movement more effectively, it is necessary to coordinate, synchronise and support the continuation of nationwide protests, nationwide strikes & civil disobedience campaigns of the Iranian people.
We, the signatories of this statement, have taken the first step. We will undertake to coordinate the various campaigns within this movement and garner global support for this revolution.
As the first step, we support the call to strike by the "Coordinating Council of Trade Unions of Iranian Educators". We also support the call upon the mothers and fathers of the youth of Iran- architects of its future – not to send them to school.
On Wednesday, 27th of September, we will announce the kickoff of nationwide strikes. More details will be announced in subsequent announcements. We hope that all the powerful trade unions and political, social and cultural organizations of our country join these strikes.
We shall stop all work during the day, and at night we shall protest on the rooftops and on the streets.
Iran is home to all Iranians, and its future will be built by us all. The time has come to join hands to save Iran, our culture and our civilization.
We invite all organizations and political currents, personalities and civil formations to join this national coordinating endeavour, founded because of the moment's need.
In memory of Zhina Amini, a daughter of Kurdistan and a child of Iran and in the name of all those who have shed blood on the path of freedom
Long Live Iran.
List of Signatories (in alphabetic order):
Tooraj Atabaki
Fereydoon Ahmadi
Faramarz Aslani
Mahnaz Afkhami
Nazenin Ansari
Shahin Baratpour
Mehran Barati
Morteza Barjesteh (Morteza)
Nazanin Boniadi
Khosrow Beitollahi
Reza Pahlavi
Ebrahim Hamedi (Ebi)
Mohsen Sazegara
Karim Shambayati
Hassan Shariatmadari
Yazdan Shohadaie
Reza Moridi
Hassan Mansour
Shahin Najafi
Azar Nafisi
Masoud Noghrekar
Ata Hoodashtian
Similar Articles to This Post