BEIRUT, March 14 (Reuters) – Iran played down the potential impact on its landmark 2015 nuclear deal with world powers of the appointment of the hawkish Mike Pompeo as the new U.S. secretary of state, saying the change was an internal U.S. matter.
"These changes and developments and firings in the Trump government are not new," Foreign Ministry spokesman Bahram Qassemi said when asked at a news conference about the impact of Pompeo's appointment on the nuclear deal, according to state media.
"We have witnessed similar developments and this is their internal issue," he said. "What is important for the Islamic Republic is America's policy in global affairs and their interaction with us and we will adopt our own positions."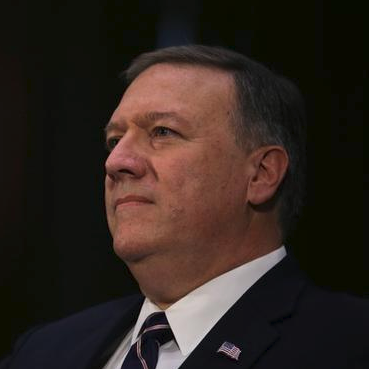 Pompeo has expressed more hawkish views on Iran and the nuclear deal, which lifted a number of sanctions on the Islamic Republic in exchange for curbs on its nuclear programme, than ousted secretary of state Rex Tillerson.
The nuclear deal was agreed by the U.S. administration of Trump's predecessor Barack Obama, as well as Britain, China, France, Germany and Russia. Trump, who has long criticised the nuclear deal, it out on Tuesday as one of the main areas in which he had differences with Tillerson.
Trump delivered an ultimatum to European powers on Jan. 12, saying they must agree to "fix the terrible flaws of the Iran nuclear deal" or he would refuse to extend U.S. sanctions relief on Iran that it calls for. U.S. sanctions will resume unless Trump issues fresh "waivers" to suspend them on May 12.
Qassemi said on Wednesday that the United States could not be trusted.
"In actions and by experience it's been seen that the policies and approach of America cannot be trusted very much," Qassemi said, according to state media. "This country is not very dependable."
(Reporting By Babak Dehghanpisheh Editing by Matthew Mpoke Bigg and Peter Graff)