---
DUBAI, July 8 (Reuters) – Two police officers and four attackers were killed on Saturday when gunmen and suicide bombers stormed a police station in the mostly Sunni city of Zahedan in Iran's restive southeast, state television reported.
Zahedan, capital of Sistan-Baluchistan province, was scene of some of the bloodiest protests during a wave of nationwide unrest last year triggered by the death of a young Kurdish woman in the custody of the morality police.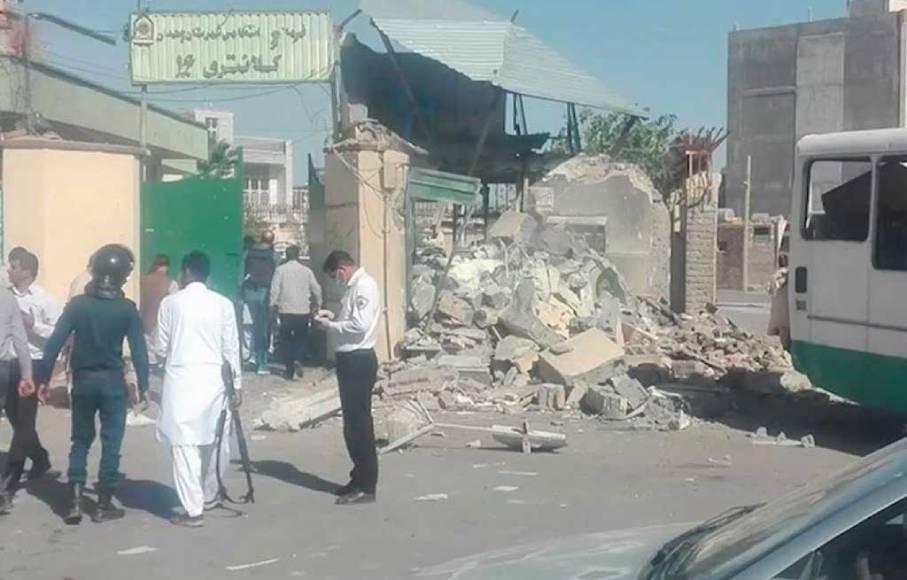 Iranian Protesters Remain Defiant in the Face of Violent and Brutal Regime Oppression
A militant group operating in the area called Jaish al-Adl, or Army of Justice, claimed responsibility for Saturday's attack in a social media post, saying it was in retaliation for the deaths of protesters killed by security forces on Sept. 30, 2022.
It said the police station targeted was "one of the main perpetrators of the Bloody Friday calamity in Zahedan".
State television said "all four terrorists" had died in the raid.
Amnesty International said security forces killed at least 66 people in the Sept. 30 crackdown on demonstrators.
Authorities sacked Zahedan's police commander and a police station chief afterwards, and Supreme Leader Ayatollah Ali Khamenei sent a delegation to negotiate with critical Sunni Baluch clerics.
Public anger grew in Zahedan in the lead up to the Sept. 30 crackdown following allegations circulated on social media about the rape of a local teenage girl by a police officer.
Molavi Abdolhamid, Iran's most prominent Sunni cleric and a long-time critic of Iran's Shi'ite leaders, condemned the attack on the police station, urging Baluchistan residents to avoid actions that would lead to a breakdown in security.
IRGC Agent Fails to Kill Sunni Leader, Local News Website Reports
Sistan-Baluchistan, which borders Pakistan and Afghanistan, is one of Iran's poorest provinces and a major drug trafficking route.
Human rights groups say the Baluch minority, estimated to number up to 2 million people, has faced discrimination and repression for decades.
---
(Reporting by Dubai newsroom. Editing by Kim Coghill, Alison Williams and Helen Popper)
---
Similar Articles to This Post