---
Abdolnaser Hemmati, the governor of the Central Bank of the Islamic Republic of Iran, announced on January 6 that his office had asked the government to fast-track a proposal to knock four zeroes off the country's official banknotes.
The Central Bank recently unveiled a new design for its 500,000 rial "Iran Bank Check" (the equivalent of $12), with the last four zeroes printed in a much lighter shade of red, and the number 50 displayed prominently in dark red at the lower right-hand corner of the bill.
"We need to approve this proposal as soon as possible so we can issue new notes," Mr. Hemmati said. "Eliminating four zeros would change the face but not the value of the notes. For instance, we'll replace the current 100,000 rial bank check with one showing only the number 10 on the bill."
There have been unconfirmed reports about a government plan for the redenomination of the country's legal tender and circulating currency. In 2016, President Hassan Rouhani's cabinet approved a proposal to use the toman (the equivalent of 10 rial) as the country's national currency.
The former Governor of the Central Bank Valiollah Seif said at the time: "The government and the Central Bank have submitted separate proposals to the Majlis [Iranian Parliament] for dropping four zeros from the circulating currency."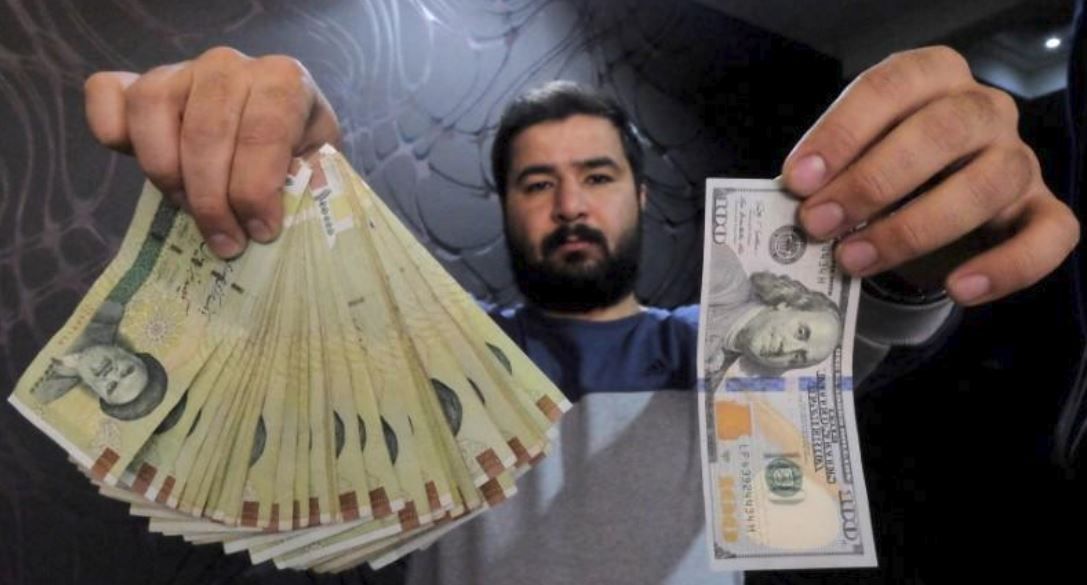 "The government has no plans for monetary reform at the moment. We intend to use the toman as the national currency for the time being, and gradually drop four zeroes from the banknotes in the coming years. However, we are not planning to change the country's legal tender officially from the rial to the toman yet," Mr. Seif had added.
Experts are doubtful that dropping four zeros from banknotes without laying the economic groundwork would help the government bring inflation under control. In its 2014 annual report, the Consumer and Producer Protection Organization (CPPO) argued against dropping zeros from banknotes as an effective method of controlling inflation. The report pointed out that the measure would only have a psychological impact on consumers, who will think they're spending less because the banknotes will have fewer zeroes on them. In other words, the legal tender wouldn't appear so weak against foreign currencies.
It would cost the Central Bank a massive amount of money to print new notes. Some merchants may exploit the situation and increase the price of goods. The absence of any price controls would significantly raise the cost of living. Also, most prices are not necessarily multiples of 1,000, and dropping zeros would result in fractions that must be rounded up to the tenth, hundredth and thousandth, which would raise the price of goods.
---
Translated from Persian by Fardine Hamidi
---