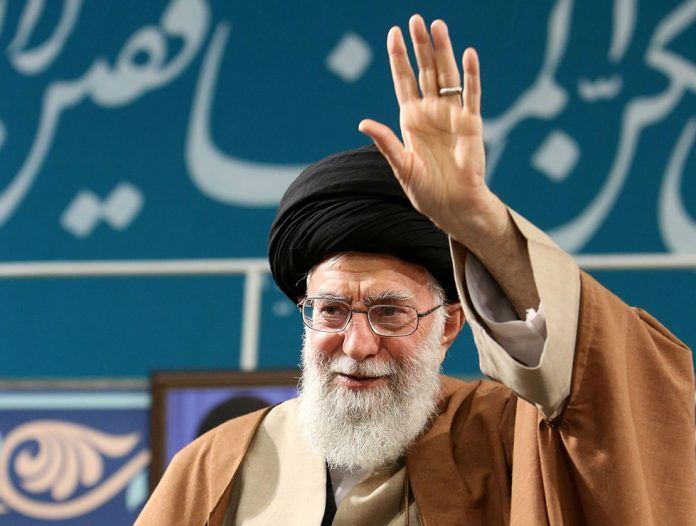 ---
GENEVA, Oct 4 (Reuters) – The people of Iran face a sensitive time because of the pressure from America and economic problems, Supreme Leader Ayatollah Ali Khamenei said in a key address broadcast by state television on Thursday.
Khamenei was speaking to tens of thousands of members of the Basij militia and top Revolutionary Guards leaders gathered in a stadium in Tehran.
Discord between Iran and the United States has worsened since U.S. President Donald Trump withdrew from a multilateral nuclear deal with the Islamic Republic in May and reimposed sanctions.
"The situation of the nation, region and world is sensitive, especially for us the people of Iran," Khamenei said.
"Sensitive in this respect that on one hand we have the shouting of the arrogant powers and politicians of imperialist America…on another hand the economic problems of the nation and the tightness of the livelihood of a large portion of the weak people in the country."
The Iranian rial has lost approximately 75 percent of its value since the beginning of 2018.
U.S. officials have said new sanctions targeting Iran's oil sector will be imposed on Nov. 4.
Iran must deliver a slap and defeat America by defeating sanctions, Khamenei said in his speech.
"With the kindness of God we will defeat sanctions and the defeat of sanctions is the defeat of America," Khamenei said. "And America must receive another slap from the people of Iran with the defeat of sanctions."
---
(Reporting By Babak Dehghanpisheh Editing by Raissa Kasolowsky)
---