---
By Parisa Hafezi
---
ANKARA, Aug 5 (Reuters) – President Donald Trump's decision to pull out of an agreement to lift sanctions in return for Iran curbing its nuclear programme caused a run on the rial as companies and savers bought hard currency to protect themselves from the looming economic sanctions.
The plunge in the currency and soaring inflation have sparked sporadic demonstrations against profiteering and corruption, with many protesters chanting anti-government slogans.
The central bank has blamed "enemies" for the fall of the currency, and the judiciary said 29 people had been arrested on charges that carry the death penalty. On Sunday the judiciary said it had arrested a further seven people, including a former deputy central bank governor and five foreign exchange dealers.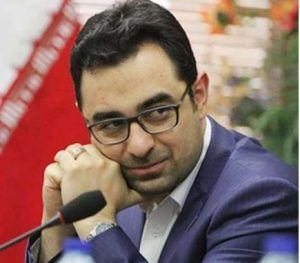 A state body led by President Hassan Rouhani and including the heads of the judiciary and parliament on Sunday partially lifted a ban on the sale of foreign currency at floating rates, allowing exchange bureaux to sell at unofficial market rates for purposes such as overseas travel.
That reverses the decision in April to ban trading currency outside the rate of about 42,000 rials to the dollar
Ahead of the announcement of the new measures, the rial gained slightly on the unofficial market, trading at 98,500 to the dollar, compared with 103,000 on Saturday, according to foreign exchange website Boncast.com.
Central bank governor Abdolnaser Hemmati said the plan reflected Iran's self-confidence in the face of the looming U.S. sanctions.
"This shows our power. The same day you (Americans) impose sanctions we open our economy. We have no problems, so why should our people worry?," Hemmati said in a live televised interview.
In Washington, U.S. Secretary of State Mike Pompeo said the White House would make an announcement on Monday detailing the reimposition of sanctions on Iran that Trump has ordered for this week.
Hemmati said the central bank would allow a "managed float" of the rial's exchange rate and try to avoid using up its reserves to support the currency.
"The central bank will try not to interfere in setting the price of hard currencies, which will be determined by supply and demand, however, the bank's supervision will prevent unbridled (market swings) and the creation of a black market," Hemmati said.
To encourage Iranians to return their hard cash to the economy, the plan allows the central bank to set up dollar savings accounts for ordinary people, state television said.
Non-oil exporters will be allowed to sell hard currency to importers, and there will be no limit on bringing currency or gold into the country.
It was not immediately clear whether the plan would create enough hard currency inflows to ease the demand for dollars and help end a panic-buying of hard currencies by many Iranians.
Protests broke out on Sunday for a sixth night in cities including Kazeroon in the south, according to social media. Authorities reported the first fatality among protesters, with the shooting of a man in Karaj, west of Tehran. But they denied security forces were involved, Iranian news agencies reported.
Hard currency will be made available at a subsidised rate for purchases of basic goods and medicine, state television quoted a government statement about the plan as saying.
In July, Iran opened a secondary foreign-exchange market for importers of non-essential goods that are not eligible to receive the preferential rate from the central bank.
Starting this week, Washington will re-impose sanctions on Iran's purchases of U.S. dollars, its trade in gold and precious metals, and its dealings with metals, coal and industrial-related software.
The United States has told third countries they must halt imports of Iranian oil from early November or face U.S. financial measures.
---
(Additional reporting by Dubai newsroom Editing by Robin Pomeroy & Shri Navaratnam)
---