LONDON, March 20 (Reuters) – Tehran denied on Tuesday allegations made by Saudi Crown Prince Mohammed bin Salman that Iran was harbouring Osama bin Laden's son and supporting him as the new leader of al Qaeda.
Decades-old animosity between Sunni Muslim kingdom of Saudi Arabia and revolutionary Shi'ite Iran has deepened in recent years as the two sides wage proxy wars in the Middle East and beyond, including in Iraq, Syria and Yemen.
Iran's murky and fluid relationship with al Qaeda has contributed to tensions with Riyadh, which previously accused Tehran of backing al Qaeda and sheltering its members.
Prince Mohammed told CBS in an interview that Iran was protecting al Qaeda operatives, including some of bin Laden's relatives.
"This includes the son of Osama bin Laden, the new leader of al Qaeda. He lives in Iran and works out of Iran. He is supported by Iran," he said. Iran's Foreign Ministry spokesman Bahram Qasemi called crown prince's comments a "big lie".
Hamza bin Laden was one of several bin Ladens who ended up in Iran after the September 11 attacks on New York in 2001. Documents recovered from his father's compound in Pakistan after he was killed in a U.S. raid in 2011 said Hamza was, at least for a period, held under house arrest Iran. His current whereabouts are not known.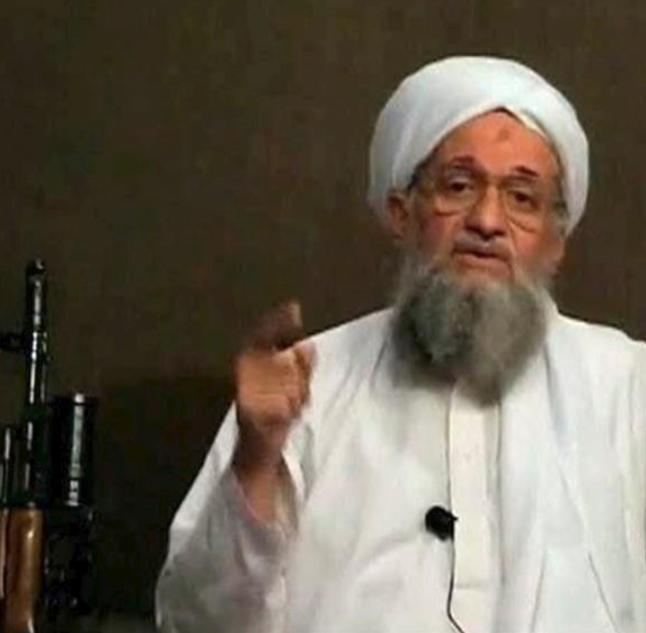 Since Osama bin Laden's death, al Qaeda has been led by his former deputy, Ayman al-Zawahiri. Nonetheless Hamza has issued a number of messages on behalf of the network in recent years, threatening further violence against the West.
The group has been sidelined significantly by its rival and foe, the militant organisation Islamic State.
Iran's Qasemi said that after the U.S. invasion of Afghanistan began in 2001, some al Qaeda fighters had crossed into Iran illegally, but that they had been arrested and extradited to their countries of origin. These included bin Laden family members with Saudi citizenship.
"Bin Laden's daughter was extradited to the Saudi embassy in Tehran," Qasemi was quoted as saying by Tasnim news agency.
"Upon consultation with Saudi Arabia, other members of Bin Laden family were deported through the same border they had illegally entered Iran," he added.
Shi'ite Muslim Iran and strict Sunni militant group al Qaeda are natural enemies on either side of the Muslim world's great sectarian divide. Yet intelligence veterans say that Iran, in pursuing its own ends, has in the past taken advantage of al Qaeda fighters' need to shelter or pass through its territory.
In Sunday's interview Prince Mohammed also accused Iran of having recruited some of the Saudis who took part in the 9/11 attacks on New York, with the aim of creating a "schism between the Middle East and the West, between Saudi Arabia and the United States of America."
(Reporting by Bozorgmehr Sharafedin Editing by Raissa Kasolowsky)