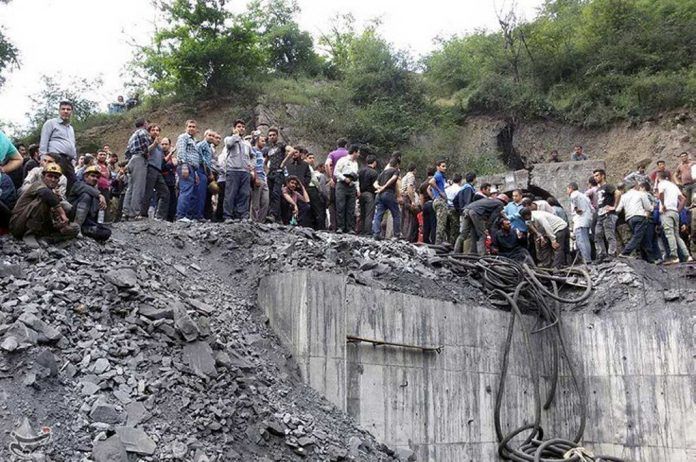 May 04, 2017
An explosion in a coal mine in northern Iran on Wednesday killed at least 35 workers and injured scores, state media reported.
The blast occurred at 12:45 p.m. local time (0815 GMT) in the Zemestanyurt mine when workers tried to jump-start a locomotive.
Ali Rabiei, minister of cooperatives, labor and social welfare was quoted as saying by semi-official Tasnim news agency that 35 miners have died in the incident.
Iranian media said more than 30 of the injured were transferred to nearby hospitals.
The semi-official Fars news agency reported earlier that more than 50 workers were trapped in a two-kilometre-long tunnel filled with gas that hampered rescue efforts.
The mine has 500 workers and the explosion happened during a change of shift, Fars reported.
President Hassan Rouhani has sent Minister of Labour and Welfare to the mine in order to oversee the rescue operations and treatment of victims, state news agency IRNA reported.
Iran extracted 1.68 million tons of coal in 2016, an increase on previous years, thanks to an easing of international sanctions. It uses most in domestic steel production and exports only a fraction.
(This version of the has been refiled to correct GMT time in first paragraph to 0815 GMT instead of 0745 GMT. The error occurred in previous updates)
(Writing by Parisa Hafezi; Editing by John Stonestreet and Alistair Bell)