---
Aug 25 (Reuters) – Iran awaiting European guarantees on the sale of Iranian oil and banking relations, Foreign Minister Mohammad Javad Zarif said on Saturday, according to the Iranian Students' News Agency (ISNA).
President Donald Trump pulled the United States out of a 2015 nuclear deal between Iran and world powers in May and is reimposing sanctions on Tehran, while other parties to the accord are trying to find ways to save the agreement.
"We are still waiting for Europe to take action on the sale of Iranian oil and the preservation of banking channels," the Iranian foreign minister said.
---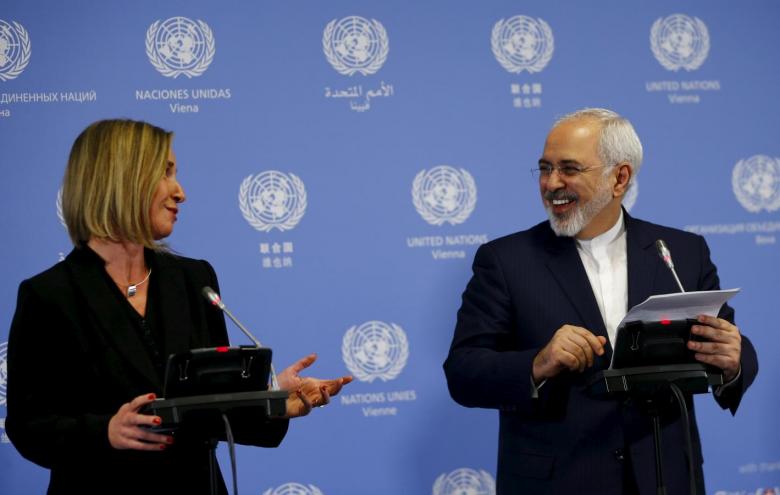 ---
Zarif also defended the European Union's decision on Thursday to provide 18 million euros ($21 million) in aid to Iran to offset the impact of U.S. sanctions, part of efforts to salvage the 2015 deal to limit Tehran's nuclear ambitions.
"This is a package that will help both sides have communication with each other and it doesn't have anything to do with the nuclear agreement and other hype," the minister said, according to ISNA.
The top U.S. envoy on Iran, Brian Hook, criticised the EU aid to Tehran on Friday and said it sent "the wrong message at the wrong time."
The EU funding is part of a wider package of 50 million euros earmarked in the EU budget for Iran, which has threatened to stop complying with the nuclear accord if it fails to see the economic benefit of relief from sanctions.
---
(Reporting by Babak Dehghanpisheh in Geneva Editing by Alison Williams and Edmund Blair)
---