---
By Alireza Kiani*
---
Ilan Berman is senior vice president of the American Foreign Policy Council, a nonprofit Washington-based think tank, and is a leading expert on the Middle East and Iran. He has acted as a consultant to the State Department, the Defense Department, and the Central Intelligence Agency.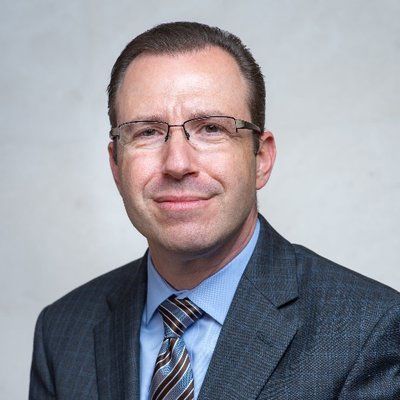 In September, he was appointed by President Donald Trump to the International Broadcasting Advisory Board of the U.S. Agency for Global Media (USAGM) — the U.S. government agency that oversees the U.S.'s official broadcasting networks, including Voice of America and its Persian-language service, VOA Persian.
The following is an interview with Berman about VOA Persian and its future.
The importance of VOA-Persian as a soft-power instrument in responding to the strategic challenge posed by Iran can hardly be overstated. Not so long ago, VOA-Persian enjoyed incredible standing among Iranians both at home and in the diaspora. What factors have contributed to the decline in its popularity?
There are many, and they include poor management and lackluster content. There is also a problem of what can be called "content confusion," because programming currently encompasses a scattering of ultimately ineffective news, analysis and cultural content, while VOA's market competitors have far more clear-cut and well-defined roles. The broadest problem, though, is a lack of vision. Reestablishing that will require U.S. officials to reassess the VOA "mission" vis-à-vis Iran, and then to reformulate programming to better match those objectives. That conversation starts with the answer to a simple question: what, precisely, are we trying to say to the Iranian people?
Can this decline be arrested from your perspective, and if so will it involve a protracted process or a short one?  Do you anticipate the incoming U.S. administration to be committed to this turnaround?
I think the decline can indeed be arrested, but it will not happen overnight. By its nature, reforming and upgrading VOA Persian language outreach is a long-term endeavor, and one that is likely to stretch across multiple presidential administrations. Whether the [U.S. President Joe] Biden administration will be committed to this process remains to be seen. It's certainly my hope that optimizing the way we communicate with the Iranian people becomes a bigger priority in Washington, and a more bipartisan one.
Many popular and well-known television personalities at VOA-Persian were sidelined under the previous management.  Others who incurred the wrath of the management at the time were reassigned to tasks not suited for their professional backgrounds.  Does this recent personnel change at the top mean they will be asked to return to their previous positions?
They may indeed be. A great deal depends on who is chosen to be the new head of VOA Persian, as well as what other reforms/changes are instituted. Personally, I believe that there were prior programs, like "Parasit" and "Ofogh," that were tremendously impactful and should be brought back. Some current shows, like "Tablet" and "Chess," are quite relevant as well and should be expanded. And new ones should be created that focus specifically on greater engagement with Iranian youth, who represent a crucial constituency.
If many of the challenges  faced by VOA-Persian can be attributed to the previous management, how come it was never held accountable by USAGM?
There has definitely been a pattern of hands-off administration at VOA, historically. That atmosphere was perpetuated by the service's previous director and by the old CEO of the BBG (now the USAGM). It created an environment in which deficiencies in management at VOA Persian weren't taken seriously, or addressed properly. Thankfully, that has now begun to change.
Going forward, how do you propose for USAGM to accurately gauge the true level of VOA-Persian's reach and popularity in and outside Iran?  Will you set a benchmark for VOA-Persian programming in the future?
That first point is a crucial one. It has become commonplace for officials to claim that U.S. programming is influential in Iran, but there is in fact little evidence that is the case. Accurately gauging the true level of VOA's popularity among Iranian audiences needs to be a top objective for U.S. decision-makers, because it is information that is necessary in order for us to determine whether broadcasting toward Iran is in fact a good investment, and one that needs to be continued.
Beyond that, the question of competition is key. VOA's failure to win "hearts and minds" among Iranians has a great deal to do with poor production values, amateurish appearance and lackluster programming. These problems are particularly acute when VOA is compared to market competitors. If we want to seriously compete, we will need to upgrade the appearance, professionalism and content of existing VOA programs – and invest in exciting, engaging new ones.
---
(*Alireza Kiani is a member of Farashgard, a political action network advocating for a secular and democratic Iran. He contributed this piece to Kayhan Life.)
---