---
By Ahmad Rafat
---
The death of a 52-year-old former Iranian judge, Gholamreza Mansouri, at the Duke Hotel in Bucharest has cast a shadow on relations between Iran and Romania. At around 2:30 pm local time on June 19, Mr. Mansouri fell from the sixth floor to his death in the hotel's lobby. The paramedics pronounced him dead at the scene.
Romanian police, acting on a request from the Iranian authorities, arrested Mansouri a few days before his death. He had left Iran in September 2019.
The Islamic Republic Judiciary filed financial corruption charges against the former judge, accusing him of accepting 500,000 euros in bribes.
The Romanian Judiciary released Mansouri almost immediately after his arrest, pending his extradition hearing on July 10. The court ordered him not to leave Bucharest.
Many people do not believe that the fugitive former judge committed suicide. Romanian police are investigating Mansouri's death, reviewing footage from the CCTV inside the hotel and interviewing the staff and workers. Also, the Institute de Medicină Legală Mina Minovici in Bucharest has not completed the autopsy on his body.
Kaveh Mousavi, a British-Iranian lawyer in Oxford and a member of Reporters Without Borders in France, has accused the former judge of persecuting and torturing some 20 journalists. As a Media and Culture Court judge, Mansouri has ordered the arrest of many journalists and the closure of media outlets.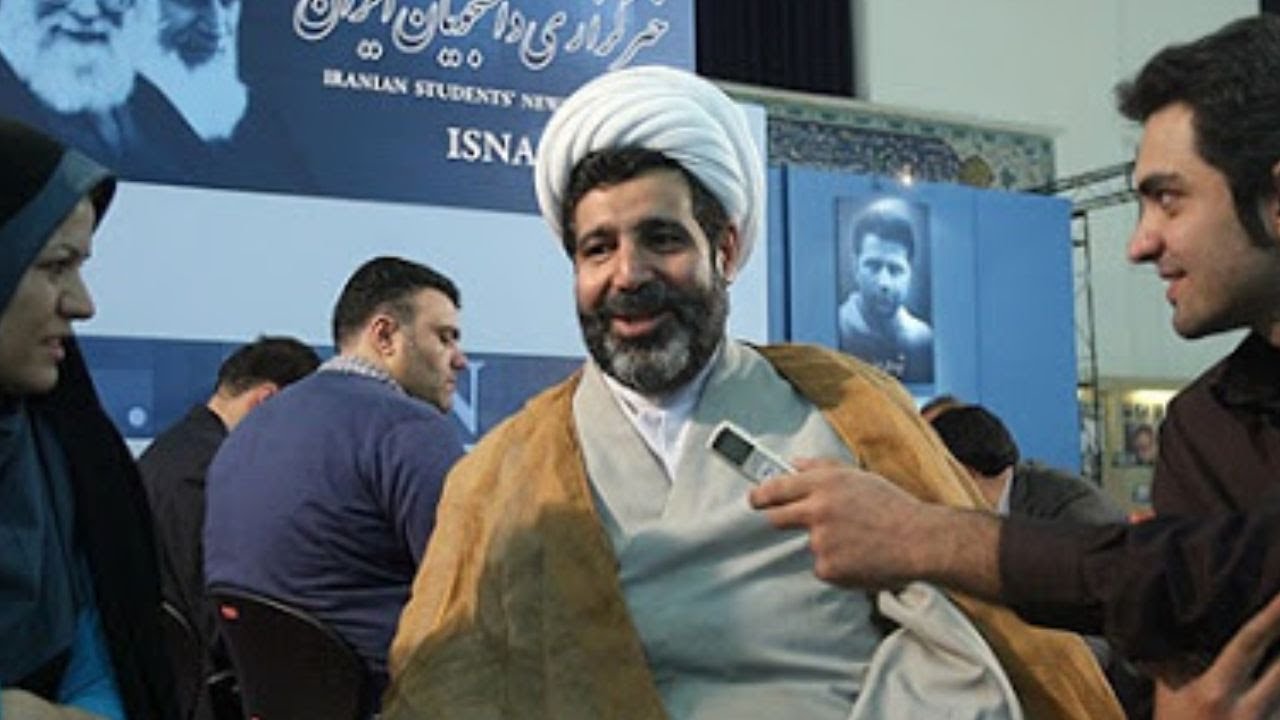 The family of Saeed Karimian — founder of the Persian-language Gem TV headquartered in Turkey — who was shot dead in 2018 in Istanbul have said that they were held hostage by Mansouri to force the closure of the satellite channel.
A few days before his death, Mansouri reportedly visited the Islamic Republic Embassy in Bucharest, which was located only one kilometer from his hotel. He reportedly met Morteza Aboutalebi, the Iranian Ambassador to Romania, and held a phone conversation with Ebrahim Raisi, the head of Iran's Judiciary. It is not known what they discussed. However, Mansouri was reportedly trying to get assurances that he would not be prosecuted or imprisoned if he agreed to return to Iran voluntarily. According to some Iranian sources, he failed to strike a deal with the Judiciary.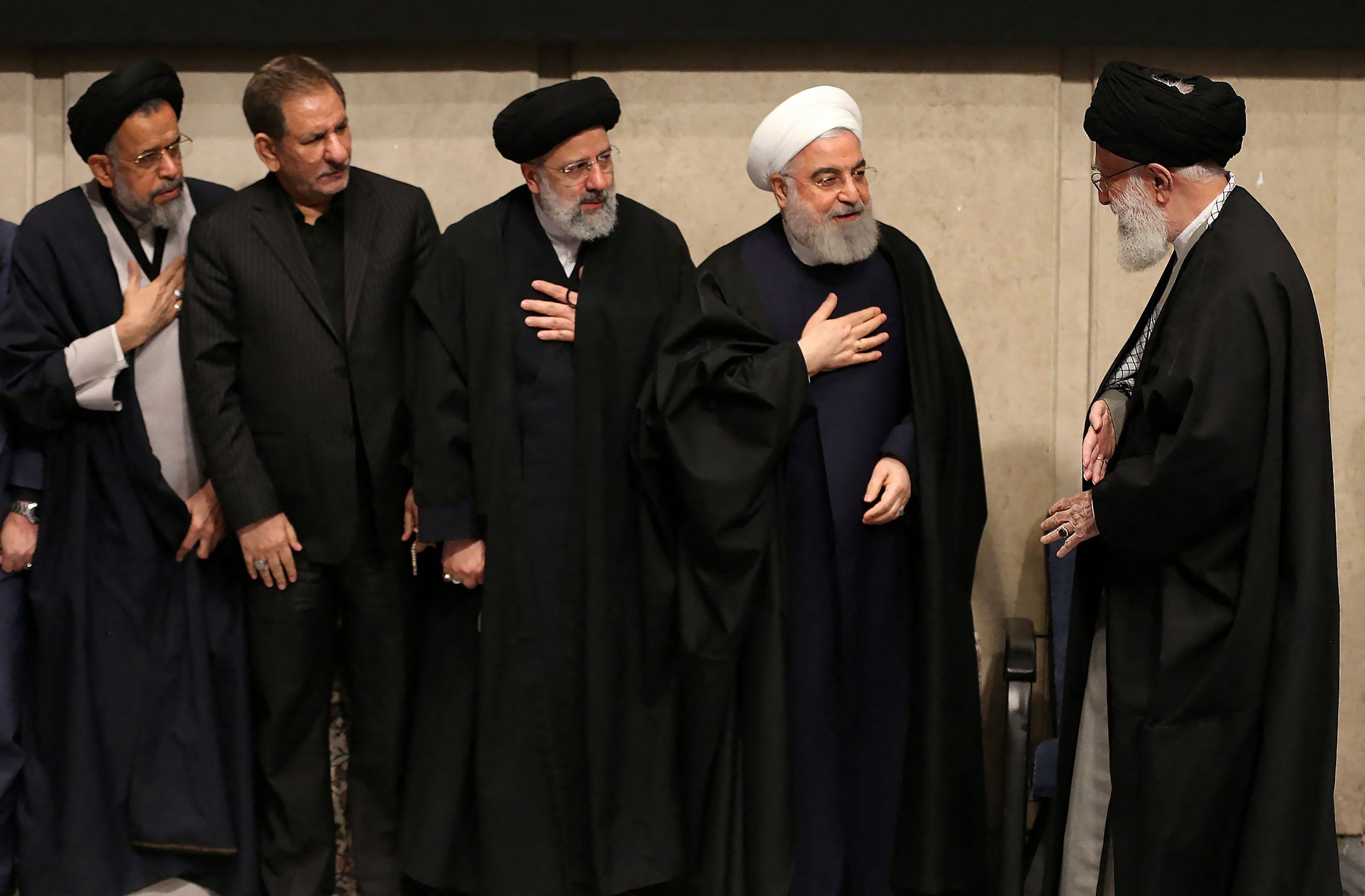 Following Mansouri's suspicious death, the Iranian Foreign Ministry summoned the Romanian Ambassador to Tehran, accusing Bucharest of "failing to protect" the former judge. In response, the Romanian Foreign Ministry summoned Iranian Ambassador to Bucharest, Morteza Aboutalebi, and formally complained about "inaccurate" statements made by some Iranian officials. The official statement by the Romanian Foreign Ministry is probably an equivalent retaliation for the letter sent by Iran's Attorney General Mohammad Jaffar Montazeri to his Romanian counterpart, accusing his office of negligence.
A few hours before his death, Mansouri had gone to Bucharest's District-1 police station, as he was required to do once a week under the court order. While there, he had reportedly spoken to an officer about the possibility of changing his hotel. After returning to the hotel, he had spoken to the receptionist before taking the elevator to the sixth floor.
His actions and behavior before death were not of a person who planned to commit suicide. Some people had reportedly seen Mansouri speaking briefly to a young "Middle Eastern-looking" man in the hotel lobby, right around the time he had returned from the police station.
Livio Cornelio, a Romanian legal expert, told Kayhan Life: "The suicide story about the former Iranian judge is unacceptable. If the reports about him planning to return to Iran were true, then he would not have killed himself. If Mansouri did not intend to return to Iran, then it would have been next to impossible for a court in Romania and the EU to extradite someone who may be sentenced to death if convicted of charges brought against him. He could have applied for asylum in Romania. Besides, Iran and Romania do not have an extradition treaty with each other."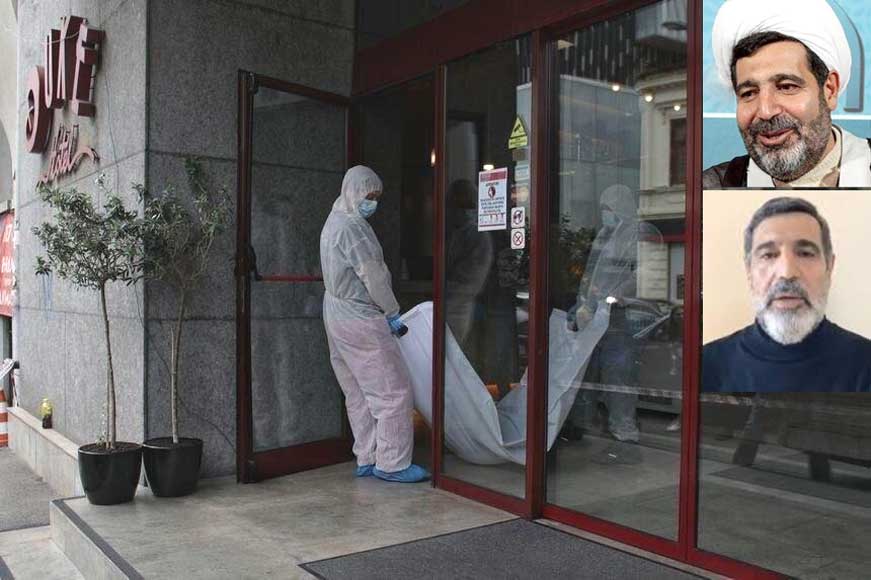 Kayhan Life recently spoke to Kaveh Mousavi, a British-Iranian lawyer who, at the time of Mansouri's death, was preparing a case file against him for persecuting journalists in Iran.
"We will have to await the outcome of the autopsy. I would be surprised indeed by a suicide verdict. What we know is that Mansouri had no intention of returning to Iran. He had recently paid for his family to be brought out and was not short of cash, given his corrupt record," Mr. Mousavi said. "Our complaint/draft indictment filed with the Prosecutor in Germany alleging torture, hostage-taking, and terrorism had complicated matters regarding his plans to enjoy a comfortable life in exile. But the prospect of trial and the certainty of conviction in Germany, daunting though they were, I doubt [were] enough to induce suicide. We will know for sure very soon."
Asked who would have wanted to silence the former judge, Mousavi explained: "Not so much in silencing him as the realization of the implications of his conviction for torture, hostage-taking, and terrorism for the Islamic regime. Were a senior member of the judiciary found to have been guilty of these crimes, [it would have meant] the conviction and condemnation of the entire judicial system of Iran. If a Judge was convicted of torture, what would that say about a judicial system that, instead of protecting its citizens, engages in torturing them? Such a trial and conviction would have convicted the whole of the judiciary and every one of its members".
"Judges who are aware of torture and do nothing to stop it would have been liable to arrest in Europe and elsewhere under the doctrine of 'Command Responsibility.' Both the Torture Convention and the doctrine of Command Responsibility are settled law in international criminal law," Mousavi added. "The conviction of Mansouri would have meant that not a single member of the judiciary could safely set foot outside Iran into the territory of a Convention country. I leave it to you to work out the implication for the stability and survival of the regime. If it could no longer protect its torturers, who would want to tie their fortunes to it?"
This article was translated and adapted from Persian by Fardine Hamidi.