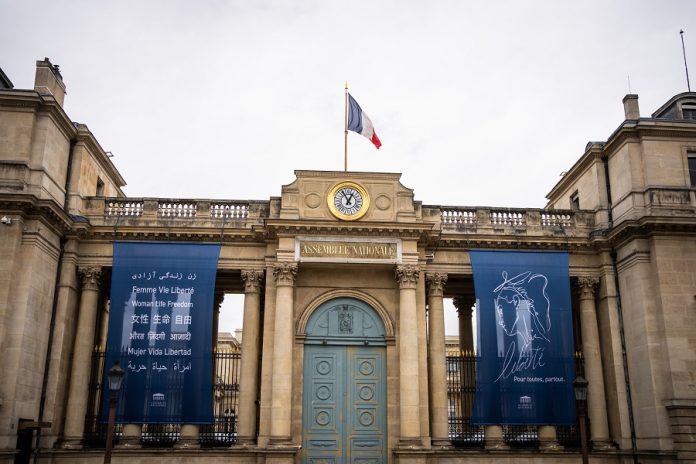 ---
PARIS, March 14 (Reuters) – France accused Iran on Tuesday of breaking an international treaty defining consular relations between states and said Tehran had demonstrated publicly that it was holding foreign nationals arbitrarily.
Relations between France and Iran have deteriorated in recent months with Tehran detaining seven French nationals in what Paris has said is state hostage taking.
One of those, Iranian-French academic Fariba Adelkhah, was released, but it is still unclear how much longer she will have to stay in Iran before returning to France.
ANALYSIS: How Hostage Taking Is An Integral Part of Iran's Foreign Policy
Speaking to reporters on Monday, Iran's foreign ministry spokesman said the French government had interfered and taken "destructive" positions regarding events in Iran.
"Obviously, these positions and the measures taken by France will not help in the negotiations for the prisoners," Nasser Kanani told reporters.
French foreign ministry spokesperson Anne-Claire Legendre said Kanani's remarks were extremely worrying and openly highlighted the "arbitrary character" of the detention of French citizens.
"This is an acknowledgement from the Iranian authorities that they are in breach of the Vienna convention on consular relations which constitutes the foundation of diplomatic relations between states," she said, calling for the French citizens to be released immediately.
In recent years, Iran's elite Revolutionary Guards have arrested dozens of dual nationals and foreigners, mostly on charges related to espionage and security.
Rights groups have accused Iran of trying to extract concessions from other countries through such arrests. Iran, which does not recognise dual nationality, denies taking prisoners to gain diplomatic leverage.
Franco-Irish Citizen Sentenced to 6.5 Years in Iran As Health Worsens – Family
---
(Reporting by John Irish; editing by Christina Fincher)
---
Similar Articles to This Post