---
By John Irish and Marine Pennetier
---
PARIS, Sept 19 (Reuters) – France will not name a new ambassador to Tehran before getting information from Iran following a foiled plot to bomb an Iranian opposition rally in Paris last June, French officials said on Wednesday.
An Iranian diplomat based in Austria and three other people were arrested on suspicion of plotting the attack on a meeting of the National Council of Resistance of Iran (NCRI).
Iran has said it had nothing to do with the plot, which it called a "false flag" operation staged by figures within the opposition group itself.
The incident has hit relations just as France and its European partners are seeking to salvage a 2015 nuclear agreement between Tehran and world powers.
France's ambassador to Iran departed in the summer. Iran has also yet to replace its departed ambassador to Paris.
"We have a charge d'affaires today in Tehran and there is a high-level dialogue between French and Iranian authorities," said a French presidential source.
"We are working together to bring to light what happened around this event … I wouldn't say there is a direct link (in not appointing an ambassador), but Iran has promised to give us objective facts in the coming weeks that would allow us to pursue our diplomatic relationship as it is today."
A French diplomatic source said the nomination had indeed been suspended as a result of the alleged plot.
France's Foreign Ministry in August told its diplomats and officials to postpone non-essential travel to Iran indefinitely, citing the plot and a hardening of Tehran's attitude towards France, according to an internal memo seen by Reuters.
President Emmanuel Macron is likely to discuss the issue with Iranian President Hassan Rouhani when they meet on Sept. 25 on the sidelines of the U.N. General Assembly, the source said.
---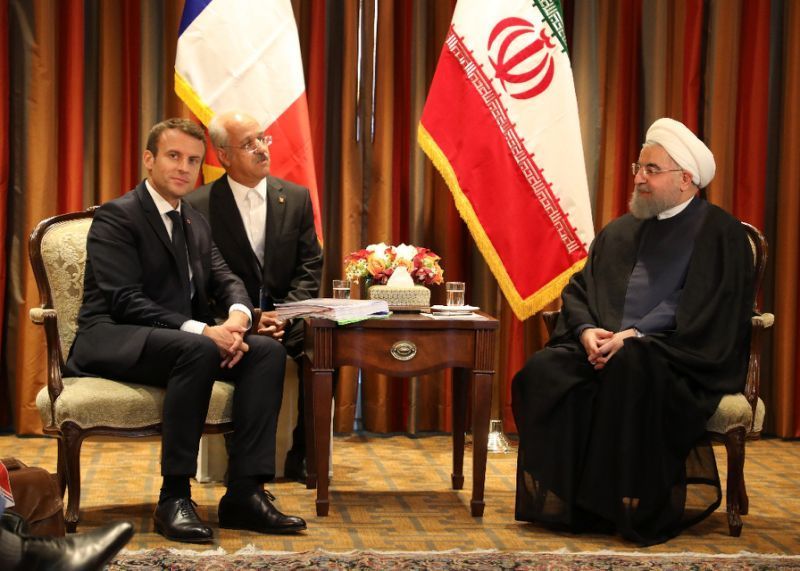 ---
Along with Britain and Germany, France is trying save a 2015 agreement on Iran's nuclear programme, which was thrown into disarray when U.S. President Donald Trump pulled out of the accord in May and re-imposed economic sanctions on Iran.
Even so, tensions between Paris and Tehran have grown in recent months as Macron and his government have become increasingly frustrated with Iran's activities in the Middle East region, in particular its ballistic missile programme.
---
(Editing by Kevin Liffey)
---