---
By Bozorgmehr Sharafedin
---
LONDON, Feb 20 (Reuters) – Five members of Iranian security forces were killed in Tehran on Monday night in clashes with protesters from a religious order, 300 of whom were arrested, the police said.
Members of the Gonabadi Dervishes, who follow the mystical Sufi strain of Islam, considered a threat by the theocratic establishment, clashed with riot police after gathering at a police station to demand the release of members of their sect.
Three riot police were killed when a bus was driven into their ranks, a volunteer Basij militiaman was run over by a car and another was stabbed, officials said.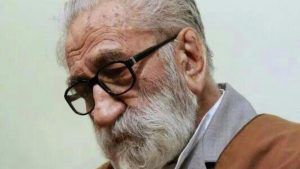 Some Sufis also surrounded the house of their 90-year-old leader, Nourali Tabandeh, in the same neighbourhood in northern Tehran, shouting they would not tolerate his possible arrest.
The protests come weeks after a wave of anti-government demonstrations in more than 80 towns that resulted in 25 deaths and thousands of arrests.
While the Sufi protests are unrelated, they are another show of public defiance prompting a robust response from the Islamic Republic's security forces.
Police spokesman Montazer al-Mahdi said that among the more than 300 people arrested were the two drivers of the "death vehicles". Around 30 police officers and some protesters were injured, he said.
Majzooban, a website linked to the Gonabadi Sufis, said some protesters were shot by the police.
Photos posted on social media showed Dervishes with faces covered in blood, and burning cars and motorcycles apparently torched by protesters. Online videos showed police firing tear gas to disperse demonstrators.
Sufism is considered one of the most peaceful sects of Islam. Despite being under constant pressure by the Iranian authorities, dervishes have no history of armed clashes with the government.
According to the New York-based Center for Human Rights in Iran (CHRI), several Dervishes were arrested in the last two months. It said 10 were injured in the city of Kowar on Jan. 14 after police attacked a rally held to demand the release of Sufi detainees.
A U.N. Special Rapporteur on Human Rights in Iran voiced concern in 2017 about the "targeting and harsh treatment" of members of various Sufi groups, saying they "continue to face arbitrary arrest, harassment and detention, and are often accused of national security crimes such as acting against national security".
---
(Reporting by Bozorgmehr Sharafedin; Editing by Michael Perry and Robin Pomeroy)
---