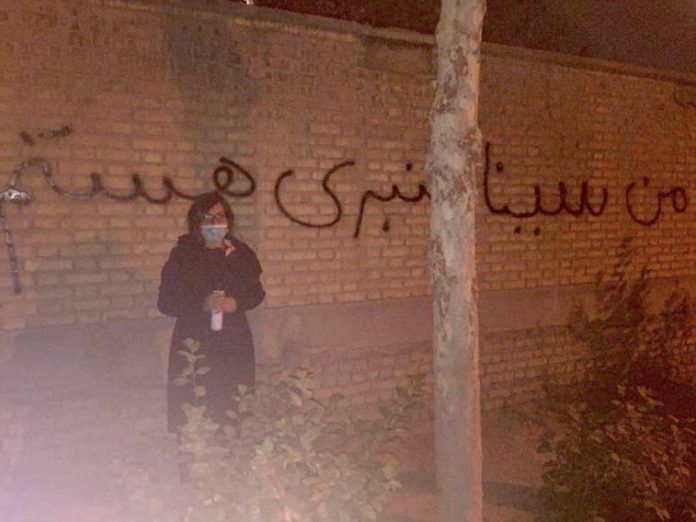 By Roshanak Asteraky
February 05, 2018 More than a month has passed since the civil unrest which started on December 28 in Mashhad, capital of the northeastern Khorasan province, and quickly spread to other cities around the country. According to human rights groups, at least 3,700 people were arrested during the protests, and another 25 were killed. A minimum of five protesters have died in police custody, Amnesty International said on January 10.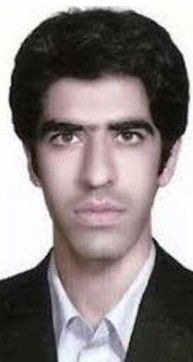 The body of Sina Qanbari, aged 23, was found, with a plastic trash bag tied around his neck, in the "quarantine" section at Tehran's Evin prison. Judicial authorities have ruled his death as a suicide.
On January 14, authorities in Sanandaj, capital of the northeastern province of Kurdestan, returned the body of Saro Qahremani, aged 24, to his parents. He had been in detention for 10 days. According to Saro's mother, there were severe injuries to his head, neck, and back. It is clear that he had been beaten and tortured.
Ali Pouladi was arrested on January 12 by security forces in Chalus, a city in the northern province of Mazandaran, and taken to police detention facilities where he later died under suspicious circumstances. According to Ali's brother, he had been in perfect health at the time of his arrest.
Vahid Heidari was arrested during the nationwide protest by security forces in Arak, capital of the central Markazi province. He died while in detention, of unknown causes. Authorities, however, registered drug use as the cause of death. Vahid's family and friends have disputed the claim, contending that his body showed signs of severe trauma including a deep wound on his head.
Shahab Abtahi, who was also arrested during the protests in Arak, died in prison under suspicious circumstances. Shahab's body was left on the pavement outside his house. It was covered with bruises which suggested that he had been repeatedly beaten by police batons. "His death was caused by drugs, and was not related to the recent unrest," Qasem Abdollahi, head of the Judiciary in Markazi Province asserted.
Mohsen Ejei, the spokesman for the Judiciary, has also said that the dead detainees were drug users. Neither the public nor the protesters who have been released from jail accept this assertion. Meanwhile, the families of those still in prison are increasingly concerned about the health and welfare of their loved ones.
One of the jailed protesters who knew Sina Qanbari told Kayhan-London: "Sina wasn't a drug addict. He was a healthy and happy young man." This person also said that health officials were distributing methadone pills – an opioid – among the detainees at Evin prison. This claim was later confirmed by Mahmoud Sadeqi, a Majlis deputy from Tehran who in a tweet wrote: "According to the family of one the detainees who died in jail, authorities had forced prisoners to take pills that made them sick."
Mohammad, one of the detainees who was released, told Kayhan: "The clinic was closed on January 4 and 5. But there was a nurse who dispensed pills from an unmarked box to everyone who had a cold or complained about aches and pains. She insisted that the detainees take the pill in front of her."
Mohammad added: "Some people who took the pill fell ill as if they were poisoned. They became nauseous and some even vomited. One person who became sick after taking the pill returned to the clinic and was given Clonazepam [a tranquilizer] which caused that individual to pass out. I realized that the pill must have been methadone because it can cause death if mixed with a tranquilizer. I was released the following day, and don't know what became of that person."
Mohammad said that many university students lied about not having a high school diploma for fear of being marked as "a starred student" – a university student whose general competence has not been approved by the Student Selection Board and is suspended for an indefinite period. Judicial authorities claim that the detainees were all high school graduates and drug addicts. "But that's just not true," Mohammad asserted.
"They brought a number of homeless drug addicts to the quarantine block. The addicts told us that the authorities had promised them drugs if they agreed to appear in front of the camera and confess to inciting violence and setting fire to buildings for the sole purpose of committing robberies. The addicts apparently had complied with the request," Mohammad said.
While there are some reports about the condition of the male detainees, not much is known about the fate of female prisoners. Only a few names have been released, including Sepideh Farahan, an architecture graduate detained since January 12; Leila Hosseinzadeh, an anthropology student at Tehran University, detained since January 11; Negin Aramesh, a language student at Tehran University, detained since January 12; Saha Mortezaei, a student at Amir Kabir University, reportedly released on February 1; and Yasmin Mahmoudi. The reason that there is not much information about female prisoners is that they have been placed in solitary confinement.
Mona, the wife of one of the jailed protesters, was part of the crowd that gathered in front of Evin prison in the hope of receiving news about their loved ones. She told Kayhan London: "Female prisoners are kept in worse conditions than men who are in the quarantine block or the general population. Most of the men are able to use a phone to let their families know that they are in Evin prison. The girls and women are placed in solitary confinement. Most of them can't call home. Their families are understandably very worried."
Mona added: "There are many people at the prison gate trying to find information about their loved ones. Guards don't let families inside. Twice a day, a soldier comes out and reads the names of those jailed at Evin. There was a man whose 31-year wife had been arrested during the protest. He would stand outside the gate all day hoping to hear some news about his wife. He wasn't even sure if his wife was in Evin or some other prison. After five or six days, they finally read her name, and he knew she was in Evin. He found out the next day that the bail for her wife's release was set at $45,000."
Mona and her husband had protested together. Her husband was arrested, and she was beaten. She said: "Plainclothes security police treated women protesters very badly. They used expletives and profanities while arresting them. They even threatened the girls and the women with sexual assault."
Mona told Kayhan London about two girls who had been arrested at Enqelab Street by plainclothes security police. The girls had apparently resisted arrest, prompting the officers to beat them. Police, however, claimed that one of the girls had attacked the officers with a knife. They even planted a knife on her to justify the arrest. The other girl was eventually released. She showed Mona cuts and bruises on her body. She is currently trying to secure the release of her friend.
Mona also saw two other girls who were released from Evin. One of them had run towards her family shouting that they should all get into the car and drive away quickly. Mona remembered another girl whose foreign husband had waited outside the prison for her release. She told Mona that she was placed in solitary confinement under horrible conditions. Her husband had interrupted their conversation and taken her away. 
Those who have posted bail must appear in court sometime in February to be told of their fate.