---
---
The World Health Organization (WHO) has warned of a coronavirus pandemic. An increasing number of new cases of the virus — which causes the respiratory disease Covid-19 — have been confirmed in 96 other countries. Globally, more than 100,329 people have the disease, and more than 3,406 have died so far — most of them in China.
Official figures in Iran estimate that 4,747 people have been infected with the novel Coronavirus. Among those carrying the virus in Iran are the Deputy Health Minister Iraj Harirchi, and a Majlis (Iranian Parliament) deputy Mahmoud Sadeghi, representing the Tehran, Rey, Shemiranat, and Iranshahr electoral district.
Some epidemiologists have said the number of cases in Iran could be far higher than the official figure.
Iran is already experiencing the economic impact of the outbreak. Its exports to neighboring countries are already hurting. Iran's tourism industry will also feel the pinch in the coming months, with many people canceling their Nowruz (Iranian New Year starting on March 21) vacations, as the number of coronavirus infections rises. Airlines and hotels will lose a massive amount in revenue, given that holidaymakers will demand a refund for the cancellation of their flights, hotels, and tour packages.
Restaurants, movie theaters, swimming pools, gyms, and retail businesses also stand to lose a massive amount in revenue if they have to close their doors, particularly during the Nowruz season, when people traditionally spend much money to buy food, gifts, and travel inside Iran or go abroad.
Meanwhile, several neighboring countries have closed their borders with the Islamic Republic and banned flights to and from Iran. This will have a very damaging effect on the country's tourism industry and trade.
Meanwhile, Azerbaijan, Armenia, Iraq, and Kuwait have halted all imports from Iran.
Several southeastern Iranian provinces that export agricultural and dairy products to neighboring Iraq have felt the economic impact of the disease already.
Iraq is also the leading importer of Iranian building material, including stones, slabs, ceramic tiles, iron rods, and steel beams.
According to a recent report by the Ministry of Industry, Mine, and Trade, Iran's annual exports stand at $24 billion. The figure represents only a fraction of the $1.16 trillion total import capacity of Iran's 15 neighboring countries.
The ministry has been trying to boost exports to neighboring countries to counter the crippling effects of U.S. sanctions on the Iranian economy. Back in December 2019, Deputy Trade Minister Hamid Zadboom, who is also the chairman of the Iran Trade Promotion Organization, said the country would double its volume of exports by April 2020.
An Iranian merchant who trades in the Iraqi market told Kayhan Life: "They closed the borders a few days ago and are not letting Iranian trucks into Iraq. Our goods are being held up at the borders. We receive contradictory and confusing information from Iraqi authorities. One official told us that the borders would open in two or three days, but another said they would remain closed until further notice."
"We cannot keep vegetables, fruits, and other perishable food products in trucks for too long," the merchant explained. "Also, our Iraqi clients will cancel their contracts with us if we cannot deliver construction material to them in time."
"Sanctions had already limited our ability to export many of our products to Iraq," the merchant noted. "And further restrictions on our trade activities will enable other countries such as Turkey to step in and exploit the Iraqi market to their advantage. Iran could lose its share of the Iraqi market if the situation does not improve."
Besides halting all flights to and from Iran, some Gulf states have also banned Iranian food products.
Until recently, Iran exported between 300 and 500 tons of vegetables and fruits to Kuwait every week. Kuwait has now banned the import of lemons, pomegranates, celery, kiwi, apples, and other fruits and vegetables which used to come into the country on boats traveling from the southern port of Bushehr through Abadan and Khorramshahr, in the province of Khuzestan.
After Saudi Arabia, Egypt, Bahrain, and the UAE severed their ties with Qatar in 2017, the country became a lucrative market for Iranian fruits, vegetables, and dairy products. It has also been importing building material from Iran for several construction projects to prepare for the FIFA World Cup Qatar 2022.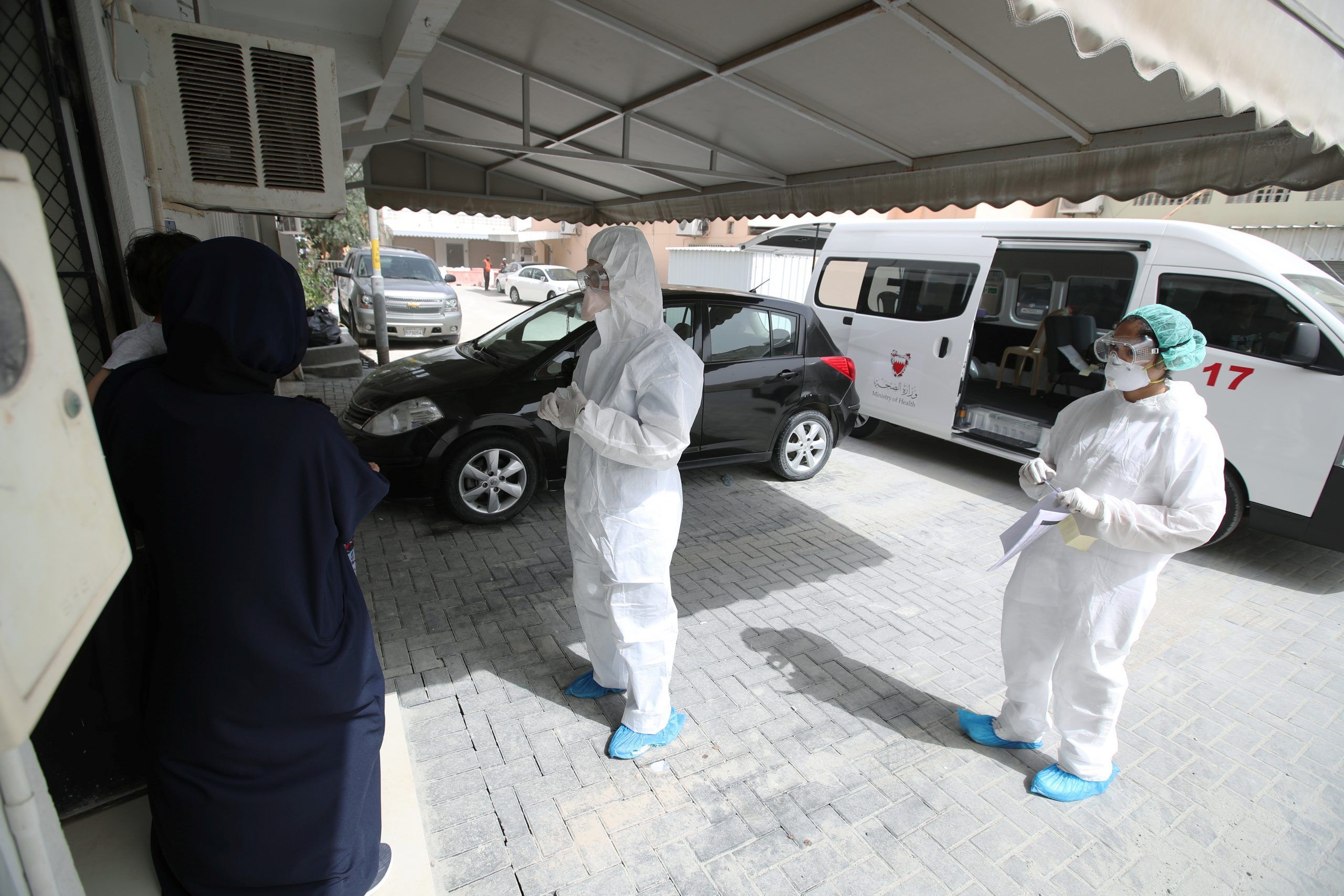 Qatar Airlines released a statement on Feb. 24 warning that all passengers flying from Iran and South Korea to the country will be quarantined for 14 days. Qatar will probably suspend flights and ban imports from Iran in the coming days.
According to the director of the National Union of Agricultural Products of Iran, Seyyed Reza Nourani, five refrigerated containers packed with oranges from Iran are being held up at Georgian customs.
Meanwhile, Iran continues to import goods from many countries, including China, "albeit with an abundance of caution," Mr. Nourani noted.
When it comes to Iranian holidaymakers, their favorite destinations are Iraq, Turkey, the UAE, Azerbaijan, Georgia, Germany, Qatar, Armenia, Saudi Arabia, and China, in that order. Except for Saudi Arabia and Germany, the rest of those countries have already banned flights to and from Iran.
"Most travel agencies sell foreign tour packages for Nowruz from mid-December to mid-January," Negar, a sales agent at a travel agency in Tehran, told Kayhan Life. "Our agency started in the third week of December to book and sell Nowruz tour packages for Malaysia, Turkey, Armenia, Georgia, Dubai, Singapore, Thailand, India, Tajikistan, and Azerbaijan."
"The last two days have been difficult. We are facing a crisis," Negar said. "The management does not know what to do. They have not told us whether we should cancel the packages. They have yet to decide how to proceed."
"Meanwhile, customers who have already booked and paid for their tour packages have been calling us, wanting answers," Negar added. "Travel agencies will lose a massive amount of money if they cancel all their reservations and bookings. We are trying to substitute the tours for Turkey, Georgia, and Armenia with other destinations, but more countries may ban Iranian travelers."
"Most holidaymakers book their Nowruz tour packages well in advance, and agencies lose a significant amount of money when people cancel their traveler plans," Negar explained. "It would have been useful if the authorities had taken preventive measures to control the spread of the disease before other countries banned flights to and from Iran. At least we would have known what to do."
Negar said some foreign visitors were trying to change their flights so they could leave Iran earlier than their original departure dates. Besides airlines, the coronavirus breakout has impacted Iran's national rail and bus services.
---
[Translated from Persian by Fardine Hamidi]
---