---
---
At least 115 Christians were arrested last year for practicing their faith in Iran, according to a report by Article 18, a London-based nonprofit that promotes freedom of religion in the country.
There are approximately 800,000 Christians in Iran, of which 130,000 are ethnic Armenian and Assyrian Christians, and the remaining 670,000 converts from Islam. The Iranian government considers Christians who have converted from Islam to be apostates, a form of religious abandonment which is a criminal offense under Iran's law.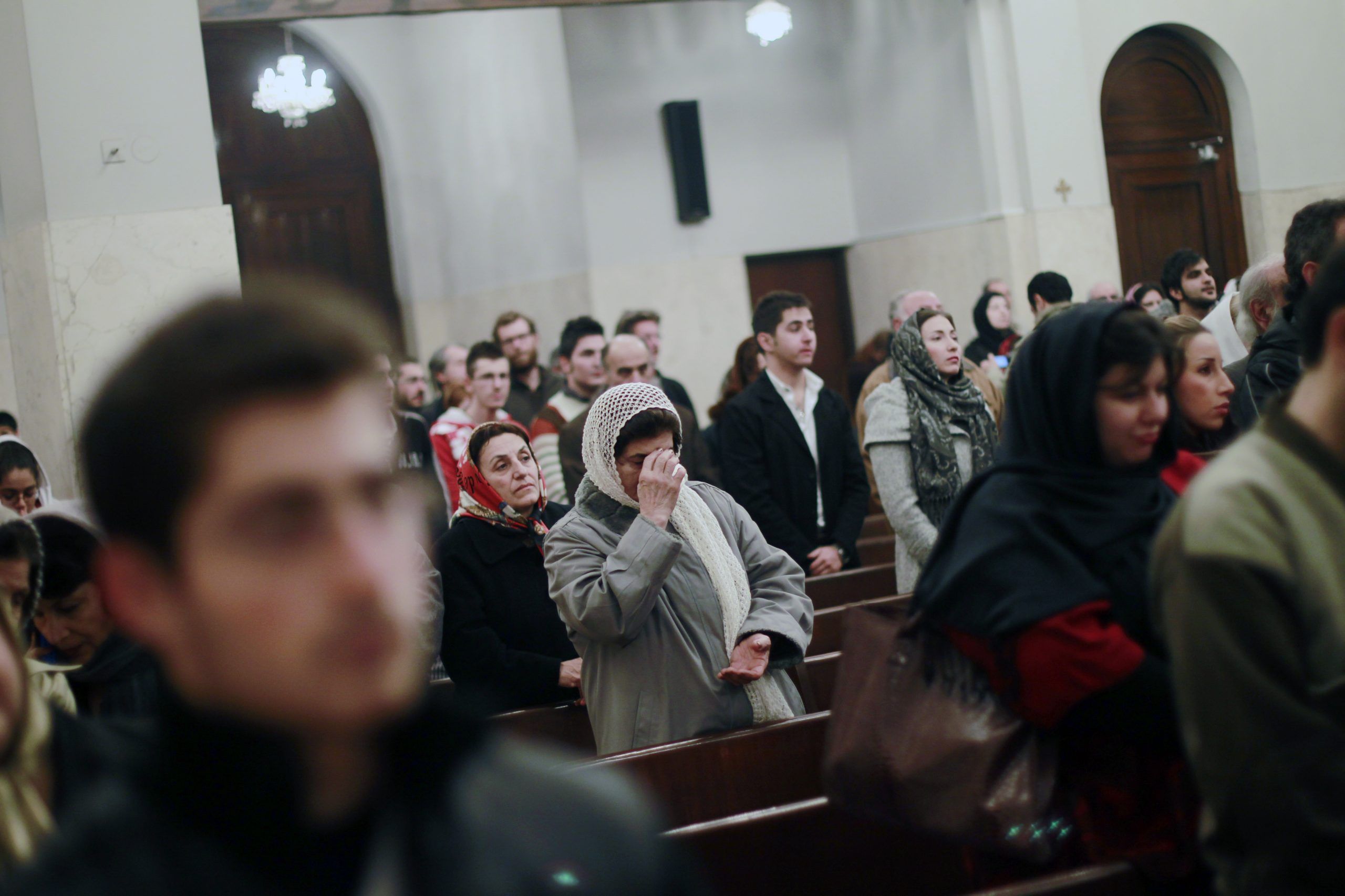 The annual report published on Feb. 1 by Article 18, "Rights Violations Against Christians In Iran," held that the majority of Christians arrested were converts from Islam. Accounts of Christians and Christian converts being threatened with detention for practicing their religion in group settings are also outlined in the report.
The report details the ongoing persecution of Christians by Iran's government, including the confiscation of Bibles, damage to Christian cemeteries and the demolition of churches.
Mansour Borji, a spokesperson for Article 18, told Kayhan Life that Christians in Iran were increasingly being detained.
"Arrests against Christians are going up every year because of the growth of the church, but also because the Iranian government is developing new methods of surveillance, particularly online, which we think explains why so many more people in Iran are now being arrested," Borji said.
A February 2020 briefing by the UK Home Office on Iran's Christians and Christian converts said that while the number of arrests of Christians was still relatively low in Iran, the Iranian government appeared to be focusing on senior members of its Christian communities to constrain worship.
The policy note said: "The evidence suggests that the Iranian authorities appear to target the leaders and organizers of house churches [Christian congregations who gather in private homes to worship] rather than 'ordinary' converts (i.e., those who are not active evangelizers). This suggests that the Iranian authorities are primarily concerned with stopping the spread of Christianity and do not have the resources to monitor all Christian converts."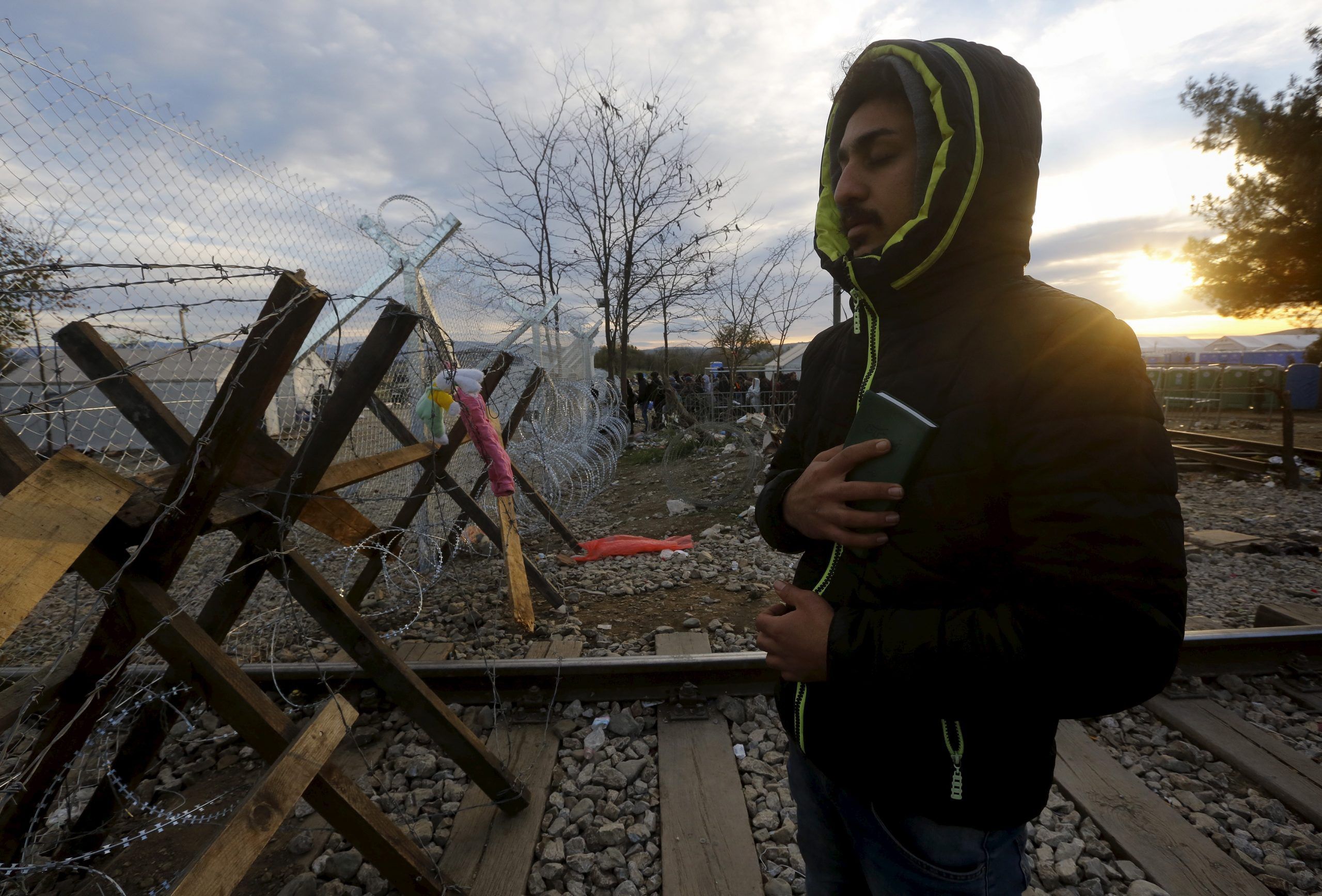 Speaking to Kayhan Life, Mary Mohammadi, who converted to Christianity as a teenager in Iran, said she was arrested by security officials on Jan. 12, 2020 in Tehran's Azadi Square while taking part in a peaceful protest after the downing of Ukraine International Airlines Flight 752.
The Jan. 8 plane crash, caused by a missile fired by Iran's Revolutionary Guards hitting the passenger jet and killing all passengers on board, led to widespread anti-government demonstrations in Iran.
"It was around 10 p.m., and the riot police had scattered people, but they were still present in small groups. I was standing alone and doing nothing when I was attacked from behind without warning. I was then badly beaten by the officers while they made sexual threats," Mary said. "I was then brought in for questioning, but the police were unable to find any evidence with which to press charges, until an officer was made aware of my conversion to Christianity. Then they contacted the prosecutor's office and shared this information. After that, the prosecutor's office decided to open a case."
Mary was transferred to Qarchak prison, Iran's largest jail for women. The prison has been highlighted by human rights organizations for its hostile environment, and they have cited regular assaults on female inmates, lack of sanitation and the use of torture.
While in Qarchak's Vozara detention center, Mary said she was given no food or water for 24 hours, despite being injured from the physical assaults she had sustained during her arrest and from the exposure to tear and pepper gas. She was also forced to take off her clothes and perform sit-ups naked while prison officers watched.
"The guards threatened to rip all my clothes off and do other things with my body if I refused to undress myself. I was also forced to sit outside in the detention yard for a long time, in extremely cold weather. They kept harassing me late into the night until I could not stand on my feet or keep my eyes open anymore," Mary said.
Mary was sentenced to three months and one day in prison, and 10 lashes. Her sentence was suspended for one year, but could be reinstated pending a review of her conduct.
The 22-year-old has already served a six-month jail sentence for her participation in house churches, for which she was charged with "actions against national security" and "propaganda against the system." She was also arrested for 'improper' wearing of her hijab in July after going to the police to report an assault, though the charges were later dropped.
On Jan. 18, Mary said, she was arrested again by security officials who said her trousers were too tight, her coat was unbuttoned and her hijab improperly adjusted. She was released with a caution.
Growing concerns about the treatment of Christians in Iran were set out in a letter published on Nov. 11, signed by Javaid Rehman, the United Nations (UN) Special Rapporteur on the situation of human rights in the Islamic Republic of Iran and five other senior UN experts. It was addressed to Iran's Supreme Leader, Ayatollah Ali Khamenei.
The letter asked for information about 24 Christians in Iran who are either in prison or facing criminal charges, and accused Iran of failing to uphold its own laws — Christianity is recognized as an official religion under Article 13 of Iran's Constitution — and implement fair trials and appropriate sentences for Christians in the country.
In the letter, the UN human rights experts said, "We are particularly concerned about the criminalization of freedom of religion or belief and freedom of expression in the repressive methods applied by the Iranian state agencies, including the Ministry of Intelligence and the Islamic Revolutionary Guard Corps, to suppress the right of five members of Christian communities to observe, worship and teach their faith."
Iran's government denied the accusations on Jan. 12, saying it had arrested individuals who belonged to a "Zionist Christian cult" with "anti-security purposes," and adding that those arrested had intended to incite a "confrontation with the Islamic Establishment" through "organized cults and holding illegal and secret meetings to deceive citizens and exploit the deceived persons, particularly children."
Mr. Borji said that while the Iranian government claimed it did not target Christians, life in Iran for Christians suggested otherwise.
"Though the government denies that it is systematically persecuting Christians, it only allows those Christians recognized by the law very limited freedoms. The regime also tries to separate them from practicing Christians it labels as agents from enemy states, or whatever public labels it can use to legitimize their crackdown. Christians have the right to practice their faith in Iran, the law is very clear, but it is not being followed."
The Article 18 annual report includes five key recommendations. The organization asks that unlawfully detained Christians be immediately and unconditionally released;  that the Iranian government uphold its laws allowing Iran's citizens the right to freedom of religion and amend the legislation to extend that right to those who convert to other religions; that the UN Special Rapporteur on human rights in Iran be allowed access for a full investigation to be launched into Iran's compliance with international human rights laws; and that the international community hold Iran accountable in respecting freedom of religion and belief.
---
Similar Articles to This Post