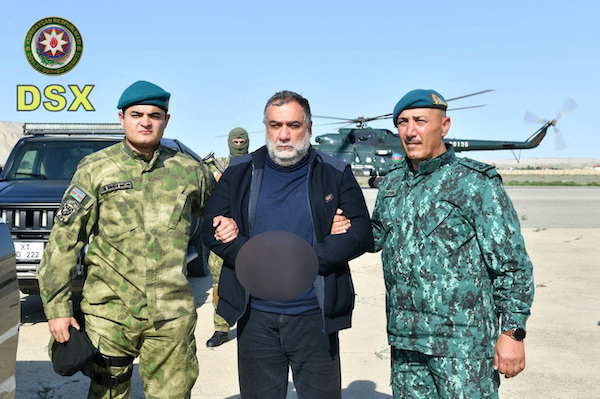 ---
MOSCOW, Sept 27 (Reuters) – Azerbaijan's security forces detained Ruben Vardanyan, a former top official in Nagorno-Karabakh's ethnic Armenian administration, as he tried to leave the region, Russia's RBC news outlet cited his wife as saying.
Vardanyan, a billionaire investment banker, served as the head of Karabakh's separatist government between November 2022 and February 2023.
Vardanyan did not reply to messages sent by Reuters.
---
(Reporting by Reuters; editing by Guy Faulconbridge)
---
Similar Articles to This Post