---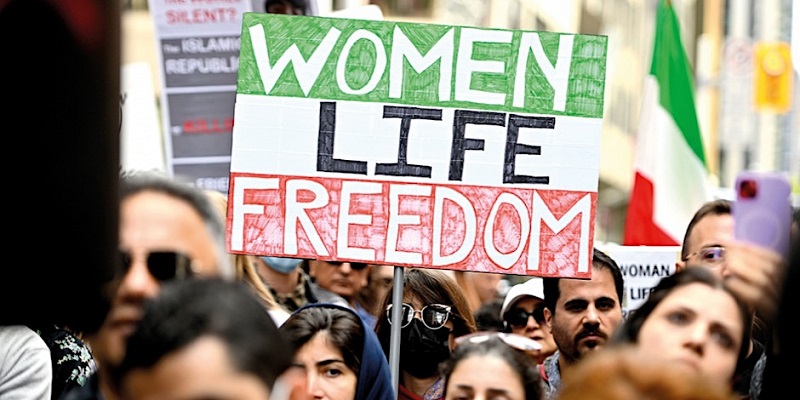 ---
By Kayhan Life staff
---
The first short film festival featuring Iranian women filmmakers, will take place at London's Curzon Cinema from 23 to 24 June.
The short films, made by women filmmakers in Iran, address underlying social, economic and cultural barriers to accessing human rights for all, particularly women, that have led to the current Woman Life Freedom movement across Iran and around the globe.
The films address issues surrounding poverty, challenges around care for the elderly, cultural atrophy, corruption, women's participation in sports, suicide, mental health issues, gender-based violence, addiction and migration.
The films, which are in Persian with English subtitles, last a total of 4 hours, and will be shown in two screenings on Friday 23, June, 3-5 pm, and on Saturday, 24 June, 10-12 pm.
To raise awareness about the impact of this movement, the festival organisers have put together a special reception with leaders in politics, media, the arts, and civic society. The event features special guest, Nicole Ansari Cox, an advocate for women in the arts.
Ms Ansari said: "What we haven't seen yet is a festival that solely celebrates the many women filmmakers in Iran. Representation matters, and I am happy to help represent wonderful and talented Iranian women at the first Festival of its kind."
Festival Director, Jesse Cooper said, "It's a momentous privilege to present the work of Iranian women who are making film and video their medium for expression. Their exceptional standard of production and the heartfelt storytelling deserves to be embraced."
In light of the suspected gas poisoning of girls and women attending schools and universities in Iran, the submissions were donated by Iranian women filmmakers with the aim of raising funds to enable Iranian women attend UK universities.
"Inspired by the example of those making the submissions, Persia and Film Buzz are donating resources to organise the festival," said Persia Executive Director Dr. Tahirih Danesh. "All proceeds from sales of tickets and donations will go towards the special scholarship fund associated with this festival, the Mahsa Jina Amini Scholarship for Iranian Women."
To purchase tickets and/or to donate to the Mahsa Jina Amini Scholarship, please see here.