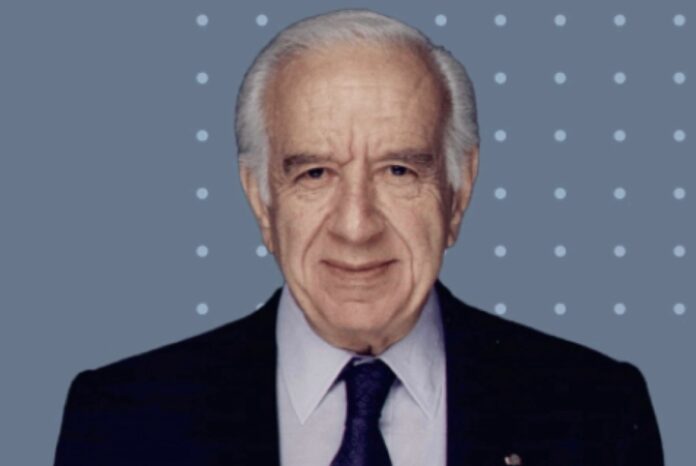 ---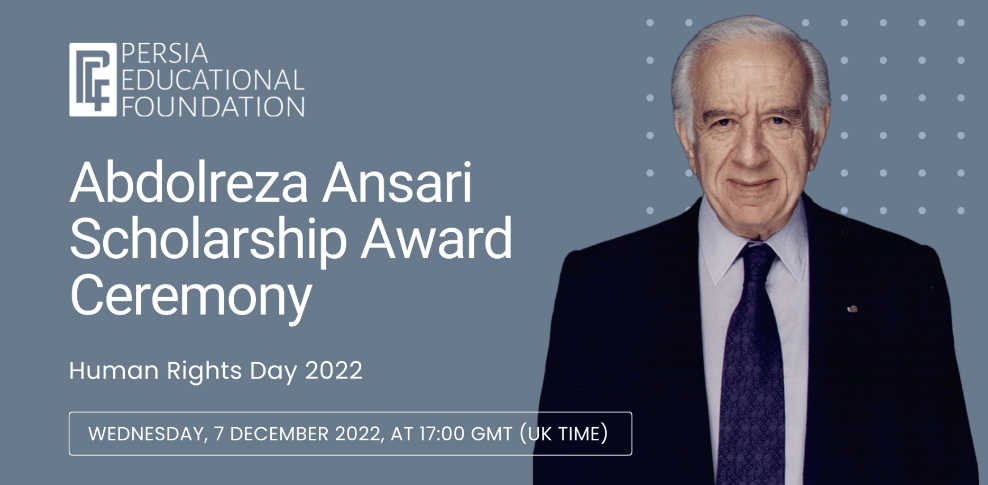 London, 10 December 2022 – Persia's Independent Panel of Scholars chose two outstanding Iranian women as inaugural recipients of its Ansari Scholarship for Human Rights & Public Service.
Persia Educational Foundation established the Ansari Scholarship in remembrance of its Founder, Abdolreza Ansari, who believed investing in youth education would further global prosperity. This philosophy and his illustrious career inspired the establishment of the Persia Educational Foundation, to support and empower Iranian youth and young professionals in the UK and beyond.
Each year, an independent panel selects the recipient of the Persia Ansari Scholarship from among eligible applicants. The results are announced on or around 10 December, to help mark Human Rights Day and Mr Ansari's anniversary.
This year the panel chose Elaheh Eslami and Atoosa Khatiri. Elaheh is a PhD student at Central European University examining the dynamics of Iranian women's movement. She is involved with an academic project, Azadi Archives, designed to collect and preserve social media and visual evidence of the current uprising in Iran. She is also spearheading an academic conference on 'Social Media and Women's Empowerment in the Global South'. Atoosa is a PhD student studying justice and human rights in counter- terrorism at York Law School. She has a rich body of experiences across civil, immigration and asylum law as a volunteer. She is also active as a serial social entrepreneur assisting vulnerable populations to access justice. She works closely with individuals affected by conflict and injustice, and plans to contribute to greater understanding and effective decision-making and policy.
Prior to the trustees, Reza and Nazenin Ansari, presenting the awards to the inaugural recipients, Professors Roja Fazaeli and Cameran Ashraf delivered powerful remarks regarding the current uprising in Iran inspired by women's rights, and the future of human rights in Iran and around the globe.
The Ansari scholarship is GBP 1500. Eligible applicants for the 2023-2024 academic year are required to submit their application to Persia Educational Foundation by 17 November 2023. For more information on the scholarship please visit our site at: https://www.persia.education/scholarships/abdolreza-ansari- scholarship/
A UK-registered charity, Persia Educational Foundation provides educational support to Iranians worldwide who have the ambition to give back to their communities through the pursuit of public service. Its mission is to support Iranians worldwide who have the ambition to give back to their communities through the pursuit of public service.
To support Persia and scholarships for Iranian students please
visit: www.persia.education/donate/or email: [email protected].