---
By Michael Church
---
HONG KONG, Aug 15 (Reuters) – Iran's delegation will arrive at Jakarta's Asian Games with eyes set firmly on a move back into the continent's leading quartet of sporting nations.
Iran's upward trajectory since the 2002 Busan Games stalled at Incheon four years ago when they finished fifth on the medal table but the Gulf state's officials are confident of another push forward in Indonesia.
"Iran has improved a lot in the previous editions," chef de mission Nasrollah Sajjadi told local media.
"There is still room for improvement but the countries, namely Kazakhstan, India, Thailand, Uzbekistan and Chinese Taipei (Taiwan) have also improved in the recent years."
Combat sports provided the bulk of the country's 57-medal haul in 2014, with the wrestling powerhouse taking six golds and 12 medals in total in the men's events.
Hassan Yazdani made a step up in weight class following his gold medal win at the Rio Olympics but still claimed the world championship in Paris last year, marking him favourite to win the 86kg division in freestyle wrestling.
In Incheon, Iran took seven medals, including four gold, in taekwondo, while karate provided another three golds and five medals in all. The delegation will hope for similar returns in Jakarta.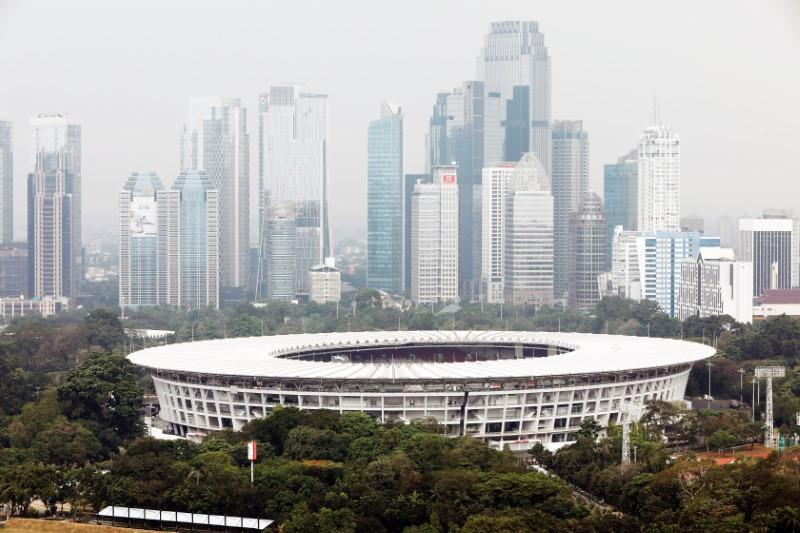 Sport climbing, introduced for the Jakarta Games ahead of its 2020 Olympic debut in Tokyo, could also yield gold for Iran in the speed climbing event, where fireman Reza Alipour holds the world record.
The Iranians are also Asian Games champions in the men's volleyball and have a strong legacy in men's soccer, having won gold on four occasions. Zlatko Kranjcar's footballers will look to end a drought that extends back to 2002.
Sajjadi said Iran would be content with a return to the top four, tipping Japan to finish second behind dominant China.
The hosts could yet prove a threat to Iran's ambitions, however.
"We should consider the fact that hosts Indonesia are eying their best ever place in this edition," he said. "They want to finish the Games in the fourth place."
---
(Reporting by Michael Church, Editing by Ian Ransom)
---