By Julie Ershadi
The grassroots organizer behind Seattle's biggest Iranian cultural event has done it again. This year, Ali Ghambari held the 11th Annual Seattle Iranian Festival as part of the city's publicly sponsored international culture fair.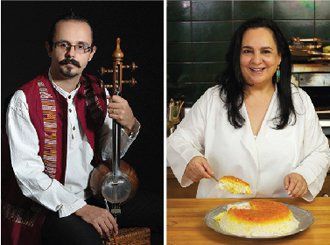 The festival, held all day on Saturday, August 12, featured performances, cuisine offerings, and book signings, with star participants including kamancheh virtuoso Mehdi Bagheri and internationally renowned chef Najmieh Batmanglij. A number of Iranian-American associations, including the Iranian American Women Foundation (IAWF), sponsored the event.
This year's festival was the biggest yet, with an estimated 3,500 to 4,000 people attending. While many were adult Iranian-born expatriates and non-Iranian onlookers, a large number of American-born young people of Iranian descent not only attended the festival, but were active organizational participants.
"It's lovely to see so many Iranians getting together, eating, singing, dancing and laughing together," Batmanglij said after the festival. "Since Iranians living outside the country don't have an umbrella of religion or government [uniting them], I support all Iranian cultural events, because Persian culture is the only umbrella we can all agree with."
As founder of the Iranian American Community Alliance (IACA) and owner of the popular local Cherry Street Coffee House chain, Ghambari has been at the center of activity in Seattle's small but robust Iranian-American community for years. The annual festival, and his community work more broadly, are all part of a campaign for unity between Iranians and Americans, he says.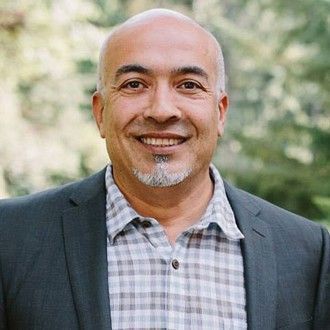 "At the end of the day, for me, to stand and say I'm proud to be Iranian-American, I have to be proud of the love and culture that raised me," he said. "And I have to take that energy and diversity to make America stronger."
While the Seattle community of Iranian-Americans may not be as large or as well-known as those enclaves in other cities such as Los Angeles, Washington, D.C., Toronto or London, it boasts accomplishments that no other can claim. Cyrus Habib, Lieutenant Governor of Washington state, rose to political prominence in the Pacific Northwestern city, and is the first Iranian-American ever to be elected to state office.
At the festival this year, Habib attributed his personal success to the strength of the community from which he hails.
"It's because of one thing and one thing only," he said during a speech at the event. "It's the support of the community that's around me, and my Iranian brothers and sisters, aunts and uncles who have come around to support me over the past few years."
Ghambari noted that more or less all of the volunteers at the festival this year were under 30, if not under 20. "It's a great way to mentor younger Iranian-Americans," he explains.
Sameem Norooz, a pre-dentistry student at University of Washington, has attended the Annual Seattle Iranian Festival since he was a child. He calls Ghambari amoo, a term of endearment meaning "paternal uncle." As he's grown older, his involvement in Ghambari's event has gotten deeper, moving from lay attendee to exhibitor for the university Iranian student association, Persian Circle.
Norooz too sees the event as an opportunity to open the minds of Western festival-goers who may only be familiar with mainstream media portrayals of Iran.
"That's important, because that way we can share our culture with them, and show that whatever is being represented in the media about Iran is not indicative, is not true, it's kind of a charade," he told Kayhan Life after the event.
Slideshow photographs by Al Garman
#seattle #iranianfestival #mehdibagheri #najmiehbatmanglij#cyrushabib #iawf #iaca #kamancheh #summerfestival #iran#iranianculture #persia #persian #persianculture #persianfood#persianmusic #kayhanlife